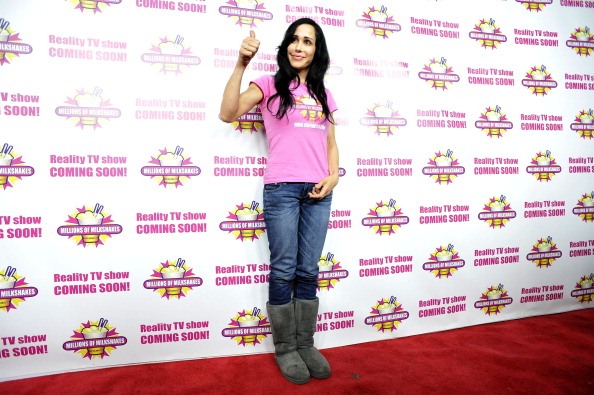 Uggs have the kind of beauty that is definitely in the eye of the beholder. There are those of us who consider them an abomination to all things fashion related, and there are those who love them and swear by them on a daily basis. They're the only shoe that even comes close to being as controversial in terms of fashion as style as the ever-dreaded croc, and there is always an opinion to be found. Being a Florida girl myself, you wouldn't think Uggs were even around here.
Oh, they are; yes, they are. They're just worn with miniskirts, shorts and on those very cold winter days, leggings and tank tops. Enough Ugg bashing for now. Some people love them, and they're great when used correctly (to keep feet warm in cold climates). However, there are some rules that must apply when wearing Uggs. If you find some cheap Uggs on sale and just can't help yourself, at least wear them the right way. Let us help you figure out how not to wear Uggs.
Do Not Wear Uggs With Shorts or Skirts
If you can see your legs and they're not covered, don't wear Uggs. If the temperature is warm, do not wear Uggs. If you are wearing anything other than pants, do not wear Uggs. It's just a sloppy look when someone wears these fur-lined boots with something other than pants or leggings, and it makes people sad. They're lined with fur for a reason – no one wears their fur coat in July over their bikini do they? No; so why wear Uggs with a sundress?
Do Not Dress them Up
The short fact about Uggs is that they are very casual shoes. They're fine for keeping warm on the way to or from the gym or running errands, but they're not meant to work with a suit or more formal outfit. And please, do not wear them with tights and a dress. It's not a good look, and it does you no favors.
Do Not Wear Uggs in Inclement Weather
Uggs are made of suede, and suede is not conducive material for inclement weather. You will ruin these shoes if you let them get wet or damp. Additionally, the smell that will come out of these boots when the weather is bad – if they get wet or damp inside – is one you never want to have to experience. We beg you not to be that person.
Photo by Toby Canham/Getty Images