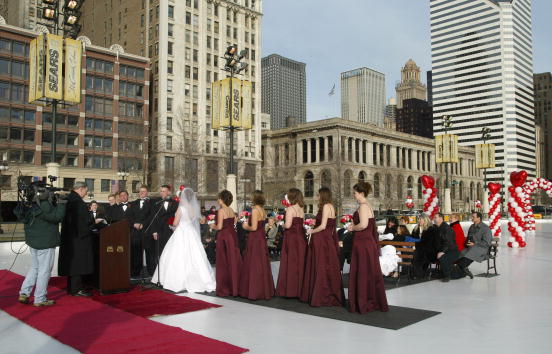 Choosing your bridesmaids is a special moment in your life; you get to take them shopping for the perfect dresses, spend quality time with them, and bond with them over your special time. It's really a time in which you and your favorite girls are going to grow closer together. However, there are some challenges when it comes to finding the perfect bridesmaid dresses. Some of the most common issues that arise when dress shopping includes trying to find dresses to flatter different body types, different ages and different tastes. Here are some simple tips to help you make sure these issues are non-issues.
Accommodating Different Body Types
The best way to accommodate women with different body types to help ensure they all look and feel beautiful on your big day is to choose a color that's flattering on all. For example, not everyone looks good in off-white if they have pale skin. On the same note, a bridesmaid with a large bust might not be comfortable in a strapless gown and a bridesmaid with a curvier figure might not feel good in a mini-dress. Picking one flattering color and allowing your bridesmaids to choose their own style gown in that particular color is the best case scenario. All the dresses might be different, but everyone is in the same shade of whatever color you chose and they're all going to look gorgeous.
Accommodating Different Ages
If you asked your soon-to-be husband's teenage sister to be in the wedding party but you also asked your 45-year-old aunt to be in the wedding party, you're going to have to dress women in a variety of age groups. Allowing your bridesmaids to choose dresses in their own style is a great way to make sure this is not a problem. However, by also encouraging them to choose gowns that are age-appropriate, you won't have to worry about a too-short hemline or neckline on your younger bridesmaids. This might be a good time to enact a few rules so no one is offended if they choose a dress you find inappropriate. For example, let your maids pick their own dresses, but ask that they're floor length or tea-length to eliminate inappropriate hem lines for all.
Get Fitted
Make sure each of your bridesmaids is appropriately fitted for their dress. The last thing any of you want is to realize that someone's dress is too big, someone's is too small, someone's straps don't stay up or anything else that can be considered a wardrobe malfunction on your big day. These are your favorite women; you don't want them fidgeting and adjusting their clothes all day long. You want them comfortable on your big day, and a dress that fits is the best solution to this issue.
(Photo by Tim Boyle/Getty Images)