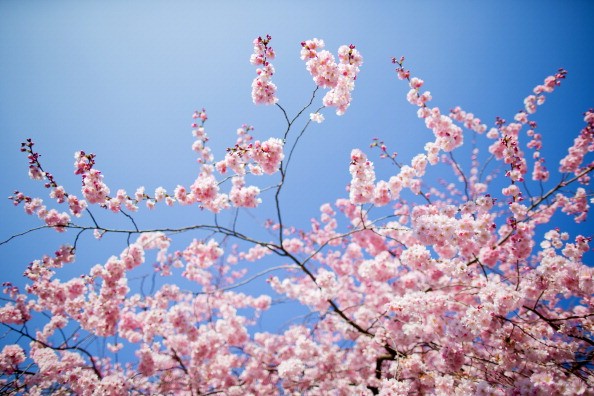 Can you believe that it's March already? This weekend is daylight savings, so the days are going to get longer and before we know it, we'll be putting our parkas in our back closets. It is so fun rediscovering your off-season clothes when the season change turns them back "on." It's like going shopping without spending a dime. And actually going out shopping for new pieces? What could be better?
Spring dressing is all about layering, which gives ample opportunity for mixing and matching prints and colors. Let's take a look at the colors that are big for Spring 2014 and will have you feeling stylish in the warmer weather.
ORANGE
This fun, fiery hue was all over the spring line collections and is being called the "it" color of Spring 2014. Orange clothing, bags, shoes, and even lips will have you looking bright, energetic, and confident, as a wallflower does not wear a color this vibrant and attention-grabbing.
CHAMBRAY
Nothing says spring weekend like a button-down chambray shirt. You can wear them open or buttoned up, tucked out or hanging loose. They are your favorite sweatshirt, sweater, and collared blouse in one. Dress it up with a bejeweled beaded necklace or button it to the top and place a collar or bibb style necklace over it. Dress it down with your favorite concert t-shirt or cotton tank underneath.  And the light denim goes with literally any other color denim you have in your closet, so feel free to choose any jeans when wearing it. This shirt will get you through almost any occasion.
BOLD BLUE
Nothing gets a person more amped for summer time trips to the beach and long days filled with clear blue skies than wearing bold, bright blues throughout Spring. Another color that portrays confidence and a fun attitude, a bright blue looks good on every skin tone and pairs well with basics you'll already have in your wardrobe, like white, black, gray, and purple. Blue is personally my favorite color because there are so many different shades and they are all so inviting and gorgeous. From turquoise to seafoam, cobalt to indigo, any blue makes spring clothes equally flirty and fabulous.
(Photos by Tullio M. Puglia; Pascal Le Segretain; Pier Marco Tacca; Stefania D'Alessandro; Frederick M. Brown; Mireya Acierto; Feng Li; Dominique Charriau; Pier Marco Tacca/Getty Images)