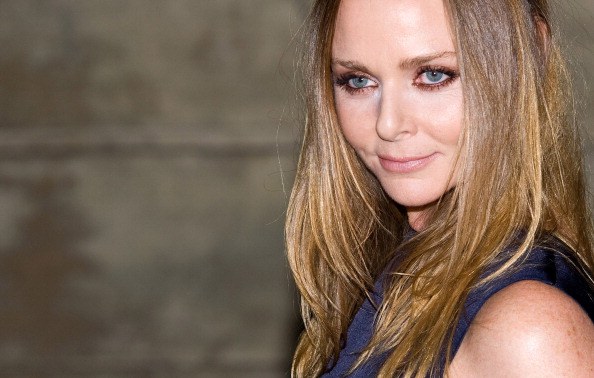 (Photo by Samir Hussein/Getty Images)
Superstar actress Angelina Jolie has teamed up with superstar fashion designer Stella McCartney and Disney to produce a capsule Maleficent clothing collection for children. The collection, Maleficent by Stella McCartney Kids, is inspired by Disney's upcoming live action re-imagining of the classic fairytale, Sleeping Beauty.
Jolie is mother of six and McCartney is a mother of four. Between them, they must know all there is to know about children's clothes.
"I've always been a huge fan of Disney growing up, as was my mother [Linda McCartney], and I grew up watching all the films like most kids did," McCartney explained to Women's Wear Daily (WWD) on Friday. "When the opportunity presented itself and I was invited by Angelina Jolie to visit the film set, I jumped at the chance."
This is not McCartney's first time collaborating with Disney, as she has paired with them on a number of occasions. In 2010, she designed a costume jewelry line ahead of the release of Tim Burton's Alice in Wonderland. The daughter of Beatle's legend Paul McCartney also featured Bambi characters in the ad campaign for her fall 2009 line.
"There is a bit of a darkness to Maleficent which can be really scary at times but at the same time visually brilliant," McCartney explained to WWD. The clothing line will be inspired by such edgy visuals. The collection of eight styles will include sandals, t-shirts, princess dresses, and sneakers. Maleficent by Stella McCartney Kids is designed for boys and girls ages 4 to 14, with prices ranging from around $75 to $185.
The line will be released at the end of April in Stella McCartney and Disney stores worldwide and online, plus select childrens' stores. Ten percent of the sales made in Stella McCartney stores and online will benefit SOS Children's Villages, which works to provide homes for children in need.
Maleficent opens in theaters on May 30.