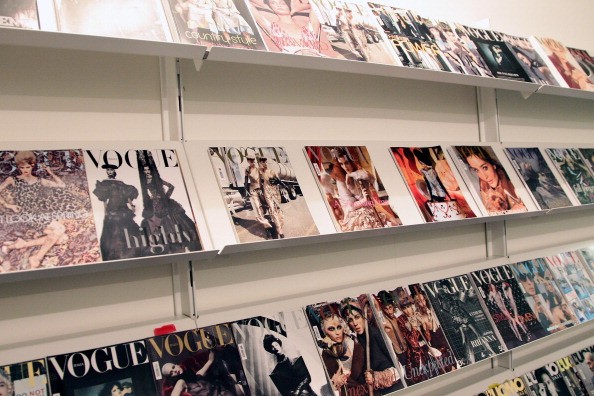 You know times have changed when one of the world's most famous and most prolific fashion magazines takes a step unlike any other and features a transgender model. While the concept of a transgender lifestyle is nothing new, it's been getting more and more attention lately. It seems that with the announcement that Bruce Jenner, former stepfather of the Kardashian clan, father of many and former Olympic star, has decided to come out and live his life as a woman, it's been in the news all the more often. At one point in time, the subject was so taboo no one would even discuss it. Now more and more men and women are coming out and admitting that they are transgender, and it's making headlines everywhere.
While not every headline is positive, the notion that Vogue would feature and transgender model in its stylish pages is a headline, and we kind of love it. Andreja Pejic is gorgeous; and Andreja is transgender. As Vogue and fashion models and fashion designers note; the fashion industry is not just about men, women and the differences they have. It's about fashion – and some people choose to wear fashion that might not be 'meant' for them as far as the rest of the world is concerned. The distinction between men and women's fashion is fading away, and Vogue's use of a transgender model is just one more drop in the bucket for equality.
Fashion is what helps to create style, and style is uniquely personal to all people. Who is the fashion industry to shun those who are perceived different by those who have taken it upon themselves to define normal? We have no idea what normal really is. To some, normal is living on the streets and begging for food all day. To others, normal is a family dinner with married parents in a happy home. To others, still, normal is a different city on a different day and more time spent on an airplane than on the ground. Normal does not exist, and Vogue just happens to make this public before most other people are comfortable doing so.
Photo by Vittorio Zunino Celotto/Getty Images