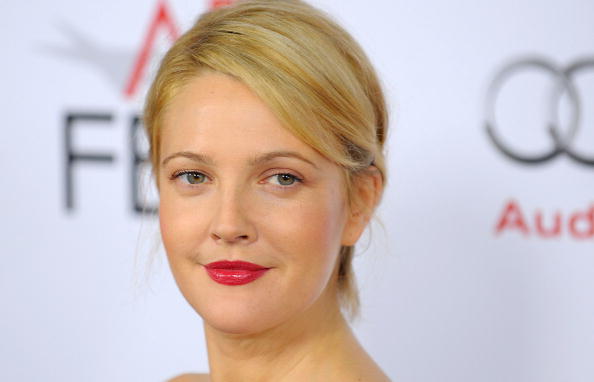 Faces of all shapes and sizes are beautiful and have certain techniques used with beauty products to bring out the best features and camouflage others. Today we're going to look at round-shaped faces.
Celebrities such as Kate Winslet, Mila Kunis, Drew Barrymore, Kirsten Dunst, and Ginnifer Goodwin have round faces. All gorgeous gals!  If you, too, have a round face, your cheeks are generous, your chin is more rounded and your features aren't very defined. With full cheeks and a round chin, the youthful look of a round face helps one to look eternally fresh-faced. How fortunate!
Haircuts for round faces come in all shapes and sizes, but the secret to a great hairstyle is to deflect the roundness of your face. A round face boasts slightly wider cheekbones but also has great symmetry. Try styles that help break up the symmetry and incorporate lengths and angles that help elongate the fact and offset your wider cheeks.
1) Long, Straight Hair is Very Flattering on a Round Face
Long hair creates the illusion of length in the face. Straight hair keeps things sleek and doesn't add any extra width or body to the sides of the face. In fact, the curtain effect has a nice way of slimming a beautiful round face. If you want to wear a center part, the way to make it work for a round face is to have hair a few inches past your shoulders with layers that hit at the jawline. Ask your hairdresser to cut in a bit on the sides to create subtle angles as well, like Mila Kunis has. Adding subtle layers to hair adds more body and helps to avoid a boxy look.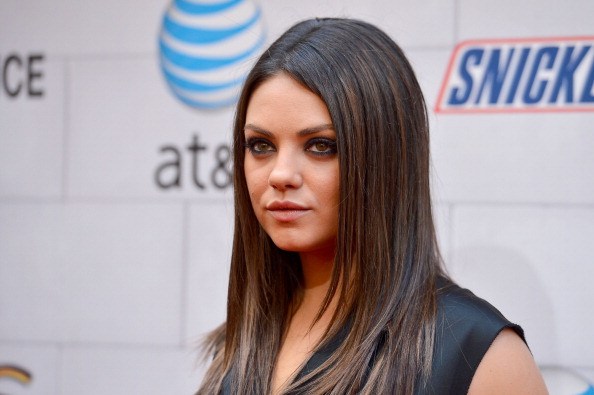 (Photo by Frazer Harrison/Getty Images)
2) A Shoulder Length Bob Works if Done Correctly
A shoulder length bob with cheekbone-grazing layers that flip out away from the face works well with a round face. If you want highlights, keep them brightest around the face with fading into deeper tones towards the back of the head. Bobs are usually a no-no on round faces because they can accentuate the roundness of a face, but you can get away with one that is piece-y and a bit longer long bob. Make sure the cut hits at least a couple inches below the chin and make sure it's styled a bit messily and fun. Also, sideswept bangs add angles and could not be more chic, as seen on Kirsten Dunst.
(Photo by Jemal Countess/Getty Images)
3) Cut Layers in Shoulder Length Wavy or Curly Hair
If you have naturally wavy or curly hair that is shoulder length, like Olivia Munn, cut it in layers to weigh it down. Make sure to grow it a couple inches or more below your chin. This is a great way to avoid adding fullness to the sides of your head.
(Photo by Jason Merritt/Getty Images)
4) Short 'Dos Must Have Layers and Bangs
Short 'dos can be tricky on round faces because many short cuts add width to the sides of the face, the exact thing a person with a round face hopes to avoid.  Avoid jaw-length bobs or blunt cuts at the chin if you have a round face, especially if you were also blessed with a short neck, as these looks will accentuate roundness. If you want to try a sophisticated cropped look, make sure you have layers cut in, as Ginnifer Goodwin does, and opt for something edgy, especially with piecey bangs.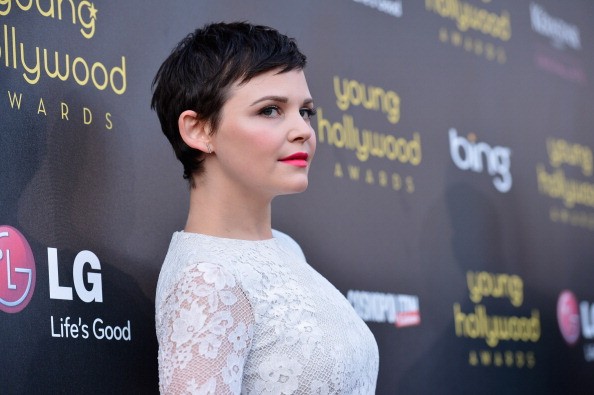 (Photo by Alberto E. Rodriguez/Getty Images For Hollywood Life)
5) Longer Hairstyles Can Have All the Curl or Wave you Want
Most women have some natural wave in their hair. If you have a round face, consider growing your hair shoulder-length or longer, then air-drying it, scrunching as it dries. This allows your natural wave to come out. Or you can blow dry it straight and use a curling iron to get pretty curls. However you like to achieve your curl, let it fly!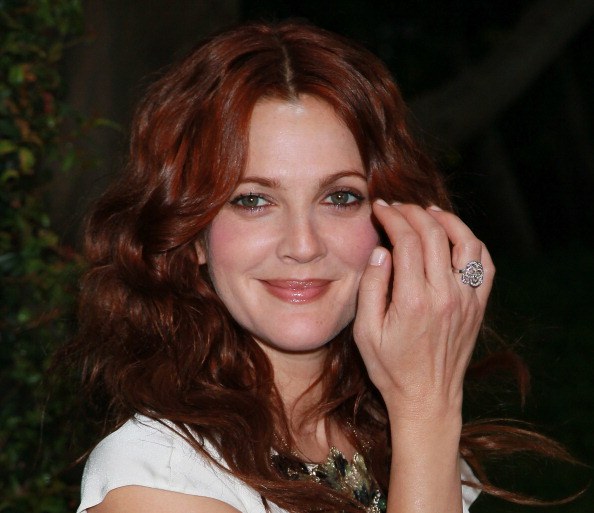 (Photo by David Livingston/Getty Images)
Lead Photo by Jason Merritt/Getty Images