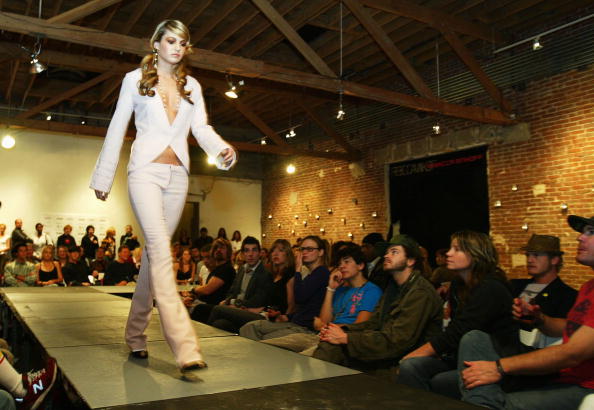 If fashion week can teach us anything, it's that some of us (most of us) have zero creative eye for the things we see walking down the runway and that it takes reporters and other fashionistas to tell us exactly what we are seeing as it comes down the runway. This year, the major trend at just about every fashion week across the world was the 70s. It appears that designers are growing tired of the 80s and 90s fashion trends that recently swept the nation – thank goodness. Now it's all about 70s fashion and all that it entails. Some of us were born just after the 70s ended, so we don't remember the trends – and others were just too young – but we can tell you exactly what it is you are wearing that your mother probably recognizes from her own most fashionable era as a young woman. And you might expect to wear something similar in the coming months.
High Waist Jeans
If there was something that everyone had in the 70s, it was high-waist jeans that came up much higher than jeans do now. While we aren't entirely sure this look does much for the shape of any woman, we are happy that there is finally a way we can cover our behinds and our undergarments when we are sitting. The concept of not having to worry whether your undergarments are larger than your pants is a nice change for some of us.
Retro Colors
The burnt orange, the burgundy red; in fact, just think Ron Burgundy and you have 70s fashion in a nutshell. This is a great color concept that's a welcome departure from the bold, bright neon colors that have been hurting our eyes for the past few years. We welcome the new and subdued color palette with open arms.
Bold Prints
We love a bold print, and we are happy it's back. Color-blocking, retro prints and designs we haven't seen in the fashion industry in a long time are suddenly back in full force and it's awesome. These bold prints are very forgiving, which is always great. They're also fun, which is something most of us need in our closets to replace a bit of the solid black and blue we tend to gravitate toward.
Photo by Robert Laberge/Getty Images