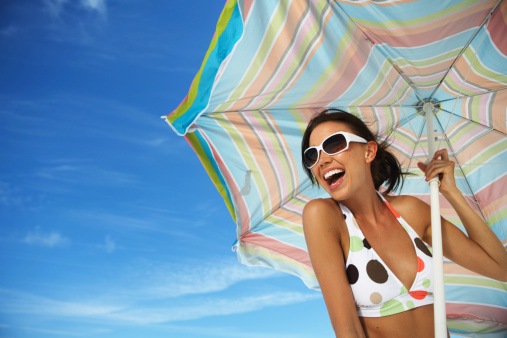 There's something about the warm summer weather that makes you want to wear bright, fun, fresh, colorful earrings. Chandeliers, studs, and drops all look amazing with your hair pulled back off your face or with your natural, warm weather waves. Earrings give every outfit the opportunity to change up a bit, just by which pair you choose to have hanging next to your face. I never leave home without them. Here are seven gorgeous pairs to get you through each day of the week during the summer months.
1. Who wouldn't love to own this pair, with its duo of bold, bright, geometric stones? You could probably wear this pair straight for days and they would go with everything you put on.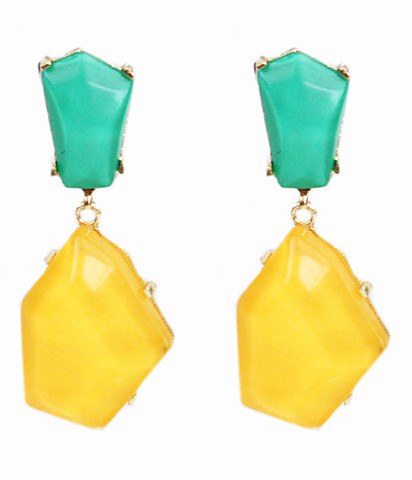 Perle Bold Geometric Summer Earrings, $25, Perle Jewelry and Makeup
2. These gold starburst-shaped earrings are sure to catch everyone's eye and make any outfit look more fierce thanks to their rock and roll vibe.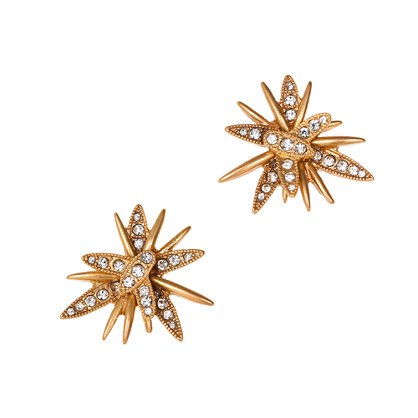 J.Crew Starburst Earrings, $55, JCrew
3. Kendra Scott is a fantastic jewelry designer, and her stone drop earrings are a staple of her many collections. This summer, she offers them in a variety of amazing summer brights and neons, including these magenta stunners,. These are also available in a variety of other colors, including neon yellow, cobalt, teal, and neon pink.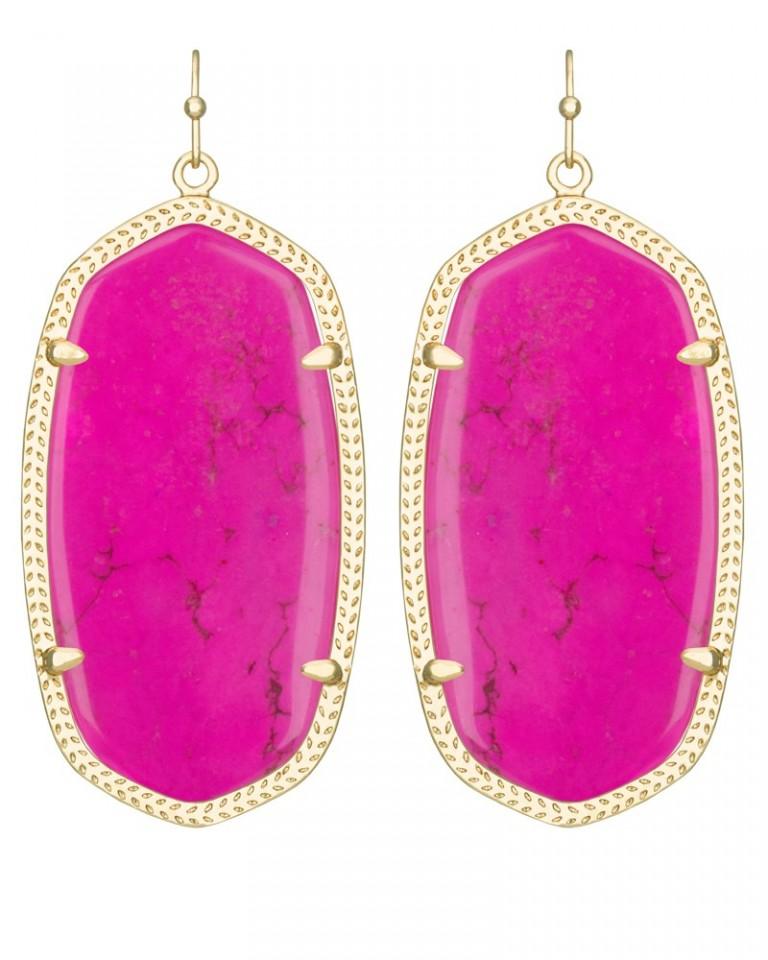 Kendra Scott Danielle Earrings in Magenta, $60, Kendra Scott
4. These bib earrings will add a gorgeous blend of blue colors to your outfit. The natural stone look is very summery while also still being very dressy. And these are actually clip ons!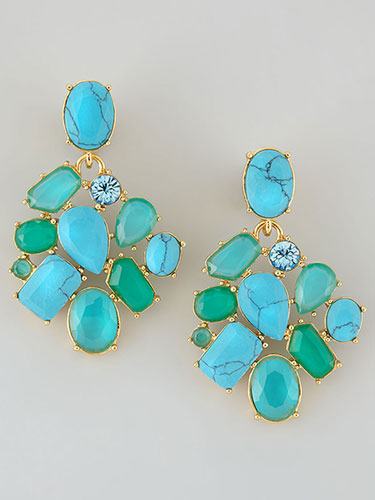 Kate Spade Crystal Cluster Bib Clip Earrings, $78, Neiman Marcus
5. Alexis Bittar is another awesome jewelry designer. Here he uses lucite to construct these simple, chic statement-making drop earrings. The neon yellow will add attention-grabbing pizazz to any look. These are also available in aqua, pink, and silver.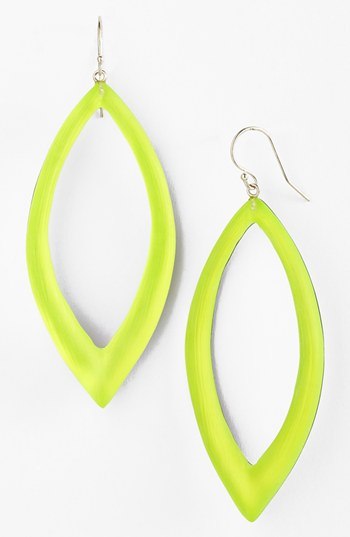 Alexis Bittar 'Lucite' Drop Earrings, $115, Nordstrom
6. Can you say "July Fourth Earrings" for the rest of your life?! I would buy these and wear them year after year on Independence Day, or on any day. They are classy and statement-making, as no wallflower walks into a room with these on her ears. The feminine fringe drops are glamorous and crystal-embellished with a single pretty pearl.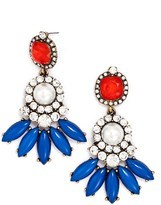 Pearl Petal Drop Earrings, $36, BaubleBar.com
7. Coral and turquoise are summer staples and the mixture of these colors with the gold is stunning.  They will become classics in your collection that will never go out of style while still being fun and vibrant.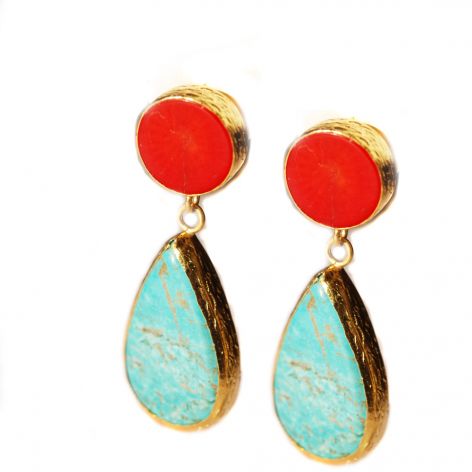 Toosis Turquoise and Coral Earrings, $90, Boticca
(Lead Image credit – Getty Images)