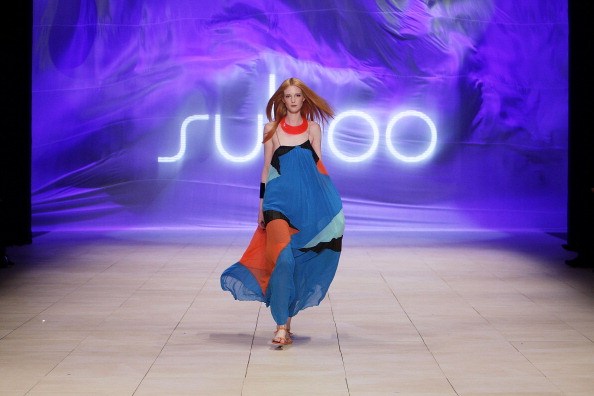 Long dresses, often referred to as maxi dresses, are all the rage. It doesn't matter the season since they can be dressed up, down, warmly or to keep you cool in the heat of summer. Many people skip the style, though, because they think that finding cheap long dresses is impossible. For those who want to find cheap long dresses that are just as fashionable and stylish as those for sale for hundreds of dollars in your local Nordstrom or Saks, you aren't alone. You also don't have to worry, because we have a great suggestion where you can find some seriously gorgeous long dresses that are affordable, and sometimes designer.
Nordstrom Rack
Look for designer maxi dresses at Nordstrom Rack. The price is usually at least 50% less expensive here than in the regular Nordstrom locations. Additionally, you're getting serious quality when you shop here because often the designers are the high-end designers you find in the store. It's a great place to get cheap maxis.
TJ Maxx
Again, you're going to find some inexpensive maxi dresses here. Why? Because they're designer labels such as Ralph Lauren and Calvin Klein, but they're at outlet prices. I, for one, have a maxi by Ralph Lauren that was priced at $179 in the store and I bought it in the same season at TJ Maxx for $29.99. I think it's safe to say that it was a great deal.
Marshalls
It's the sister store to TJ Maxx, and it has great designer deals at outlet prices. The dresses here are more classic than trendy, but that's appealing for those of us that are a certain age or have a certain definition of proper style. The prices are very inexpensive and the quality is great.
Forever 21
Now, we don't usually recommend you shop here if you're out of college, but you can find some great maxis that are super cheap when you head into this store. Not all of them are age-appropriate for all women, but there are some that are appropriate for any woman looking for a maxi. It can be hit or miss if you're a little more mature, but if you're in the late teen to early 20s age range, you're going to find some seriously trendy long dresses here that are stylish and under $25.
Target
Let's not discount everyone's favorite retail store just because it's more for home furnishings and other things than it seems to be for clothing. Their selection might not be huge, but they do carry a number of maxi dresses and their prices are inexpensive. Find something on sale, and it's even cheaper here than most other places.
Photo by Lisa Maree Williams/Getty Images