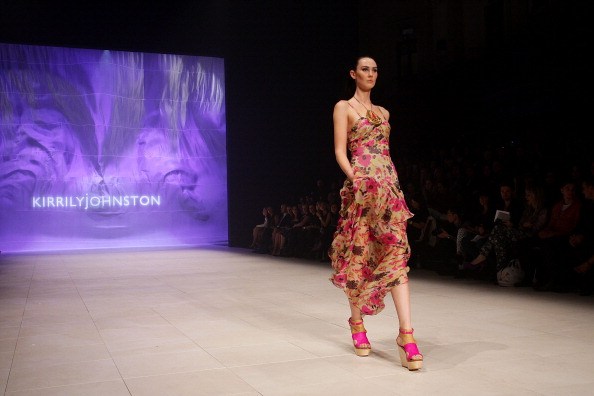 The 1970s were one of the most fun decades as far as fashion in concerned. Women were moving into a phase that was fun and stylish, and something that they would remember for decades. It was, perhaps, the last of the decades in which women's fashion wasn't particularly terrifying (remember the 80s and 90s?). It was a decade in which women were still feminine, but they were certainly moving onto a style that was a bit more masculine. It was a time in which women were forgoing skirts and dresses more often than ever in favor of jeans, pant suits and styles that are a bit more relatable today than they were at some point during the earlier decades. Since we are seeing a re-introduction of 1970s fashion at various fashion week shows across the world this year, we can only tell you that you've been wearing more 70s fashion than you might even realize.
Maxi Dresses
You've been wearing them for several seasons now, but did you have any idea that the original trend came from the 1970s? It did; so anytime you say that the 70s are not for you, you're not entirely accurate considering the fact that you are probably wearing the fashion now and have been for many years at this point.
Animal Print Coats
Faux fur, real fur, whatevFUR: If you are wearing anything with an animal print over your day-to-day clothing, you are wearing a 70s trend. This is something that became increasingly popular back then, and remains so today. It's a great, streamlined look, which is why so many women have no idea their fashion inspiration came from the 70s.
Wide-Leg Jeans
We've been wearing these for years, but we don't really notice. Since boot-cut is typically more common than wide-leg styles, we don't really pay much attention to this look. However, the really wide-leg jeans are coming back into fashion today, and women are wearing them with increasing frequency. Your favorite wide-leg jeans are actually a throwback to the 70s.
Photo by Lisa Maree Williams/Getty Images