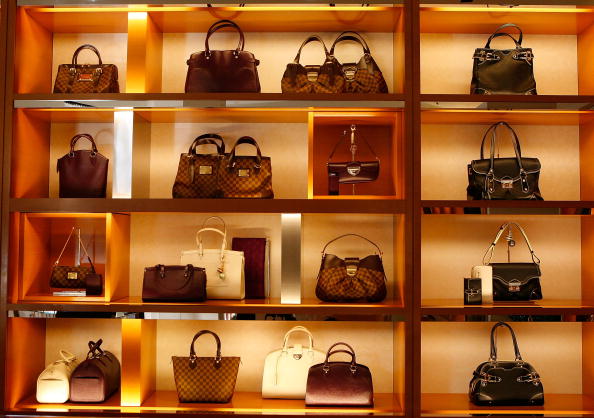 Designer handbags are so much more than just a bag in which to stuff your wallet, keys, phone and dozens of other completely useless and random personal items. When a designer bag is worn, it speaks to status, longevity and style. There will always be women that don't understand the need to spend thousands on a beautiful designer bag, who think that it's all about the logo. What those women fail to understand is the fact that these designer bags are timeless, classic and something you will carry for a lifetime, which makes them an investment. Read on to see which designer handbags you need.
(Photo by Scott Barbour/Getty Images)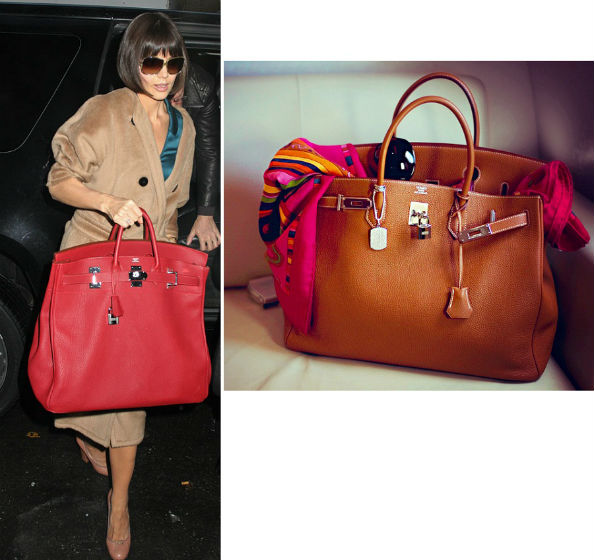 Hermes Birkin — $ Depends
This bag is so gorgeous, so exclusive and so iconic that you probably never will have the opportunity to own one. There are several different variations of the Birkin, but each one has a significantly different price range. On the lower end of the spectrum, you can have this bag for around $25,000 but there are some that cost well into the six-figures. It's a bag so upscale that you have to be placed on a waiting list to even be considered for one. You'll see movie stars, celebs, and the wealthiest women in the world carrying one, but that's about it.
Photo Source: E Online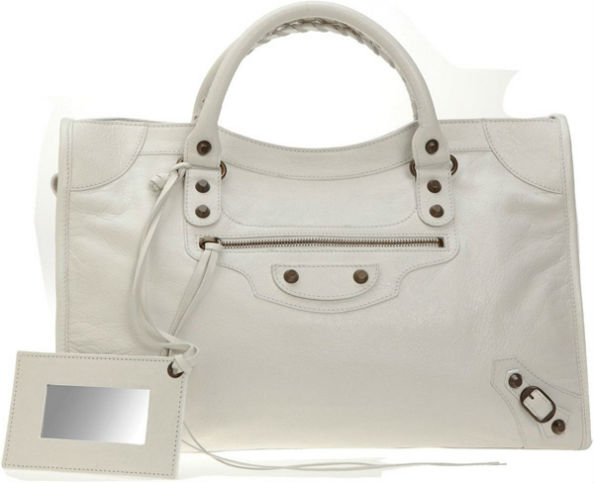 Balenciaga Arena Classic City Bag — $1545
Whomever came up with the concept that you can't wear white after Labor Day obviously never came into contact with this gorgeous white bag. It's perfect for a day of sight-seeing on vacation, the office, shopping, brunch and it even works at night. It's the epitome of classic luxury. It's a bit edgy with a feminine appeal, and it's one of the Balenciaga's best-selling handbags for a number of years. It's large enough to be functional for just about any purpose, but chic enough to be ladylike and envy-inducing. Pick up this bag at any Balenciaga retailer or high-end department store.
Photo Source: Balenciaga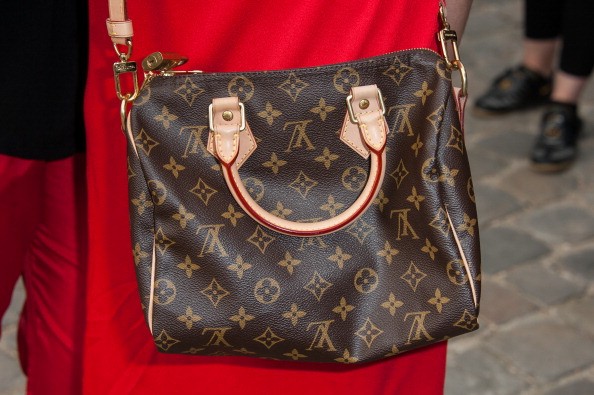 Louis Vuitton Speedy 30 — $970
Louis Vuitton has been around for more than 150 years designing gorgeous handbags women want to carry. The Speedy 30 is the bag your grandmother carried when she was your age. It's the bag celebrities such as Audrey Hepburn and Marilyn Monroe carried. If you see an older woman walking around with a Speedy 30, ask her how long she's been carrying that particular bag. Chances are good she's been carrying it almost every day for 30 or 40 years and it still looks brand new save for the gorgeous oxidation on the handles. Its classic monogram is the most popular design in the line.
(Photo by Francois Durand/Getty Images)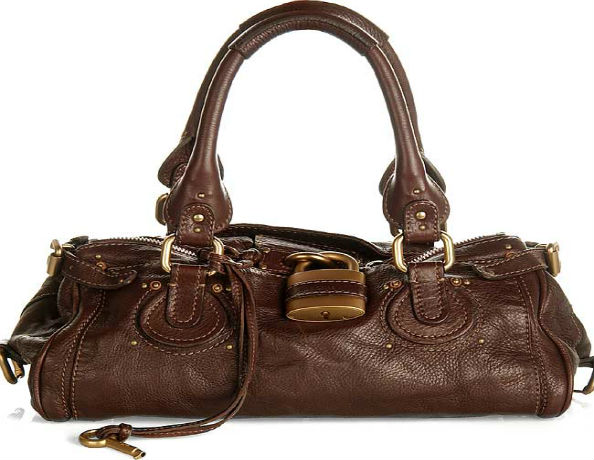 Chloe Paddington — $2195
The Chloe Paddington is one of the newest designer handbags on the market that demands ownership. This gorgeous, versatile bag is so popular that after its release in the early 2000s it sold out six months in advance and has barely been able to keep up with the demand. Its slouchy fabric makes it casual, but it works at night when paired with the perfect ensemble. It's large enough for day-to-day wear and classic enough so that it looks great no matter how often you carry it around. It's even affordable with a price that averages $2195.
Photo Source: Net-A-Porter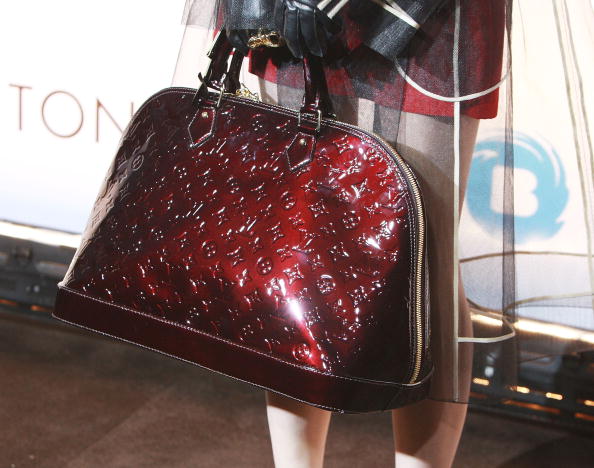 Louis Vuitton Alma BB — $1200 – $7350
The Alma BB is a small handbag that comes with two handles and a removable strap so you can wear it however you prefer. This classic bag is one of the best-selling Louis Vuitton bags on the market. It ranges greatly in price because it comes in several different finishes. The classic monogram is a very reasonable $1200 while other materials raise the price to $1800 to as much as $7350. This classic bag is so versatile it works day or night, with casual wear or something more dressed up. It's the perfect investment bag for any woman to own.
(Photo by Stephen Lovekin/Getty Images)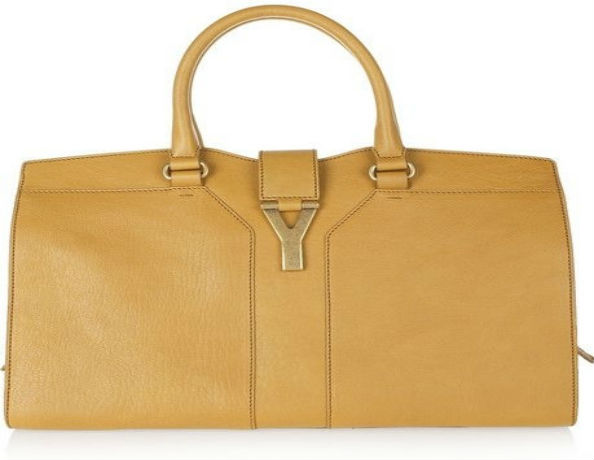 Yves Saint Laurent Cabas Chyc Medium Tote — $1990
No bag is as classic or chic as this gorgeous Yves Saint Laurent handbag. It comes in a gorgeous cognac leather with a "Y" fastening. The short handles make it the perfect bag to carry on your arm and the larger size of the bag makes it possible to carry what you need with a bit of extra space. This bag defines structure and class with its elegant curves and sturdy frame. This bag is available at most authorized YSL retailers as well as online at luxury retail site Net-A-Porter for $1990. Carry it every day for a year and this bag only costs $5.45 per day.
Photo Source: YSL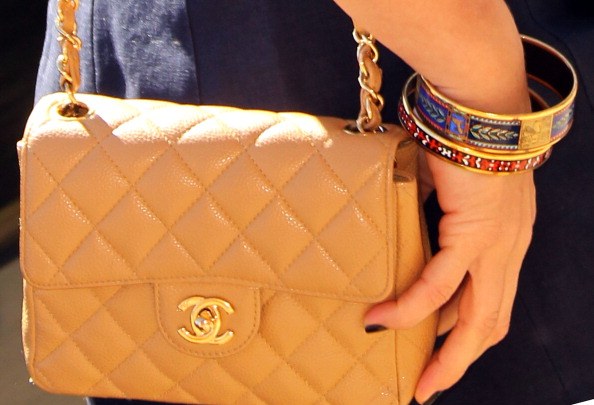 Chanel Small Classic Flap Bag — $4700
Chanel is hands down the most luxurious, upscale, high-end, gorgeous handbag designer in the world. These bags are coveted by every woman in the world, and the small classic flap is no exception. This bag has been around now for generations. It features the quilted style Chanel made so famous, and it comes in a variety of colors, though the black and cognac are the most popular. If you want to look like a lady and invest in a bag that will last you decades of frequent wear, the Chanel small classic flap is the perfect bag for you at $4,700.
(Photo by Frederick M. Brown/Getty Images)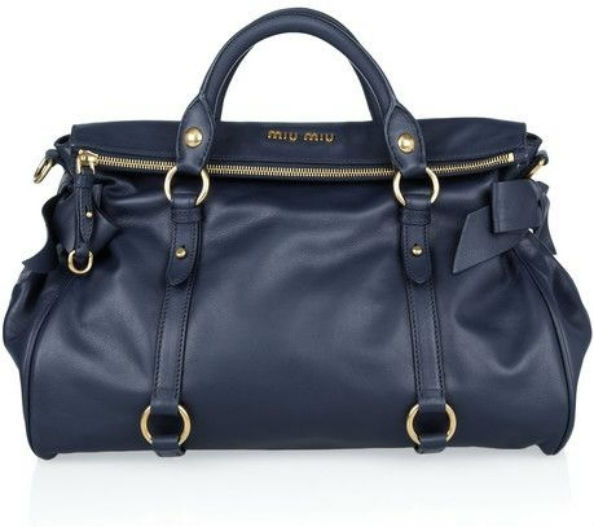 Miu Miu Bow Leather Tote — $1650
Navy isn't a color you see all that often in a handbag. Cognac and black are popular, there are some seriously chic white designer handbags available, but navy just isn't that available. However, it's gorgeous. This bag in particular is one of Miu Miu's best sellers. The post blue leather and the bow detail make it feminine and ladylike. The Bow Tote is the epitome of class and sophistication. It's so versatile and chic it will take you from day to night with ease. Find this bag at any upscale department store or authorized Miu Miu retailer.
Photo Source: Miu Miu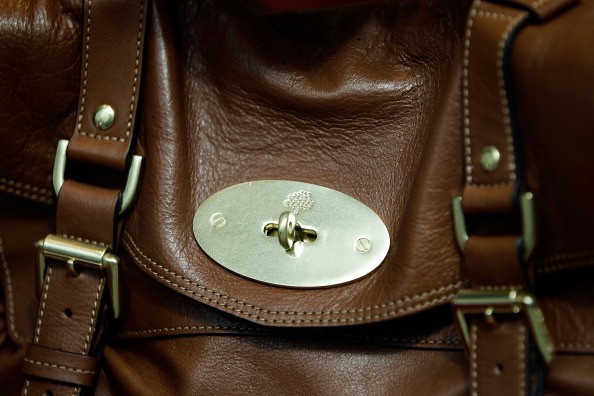 Mulberry Alexa — $2000
This is another gorgeous classic. The cost of this bag depends on the style you choose, but it typically averages out to around $2000. This gorgeous investment bag is not one that works so well in the evening, but it's a great bag for day. Its soft design makes it casual enough to wear with jeans and a tee as well as a maxi dress. It's a bit boho chic, but it's one of the designer's best selling handbags and has been for many years. This classic style is a must-have if you want the best collection of designer bags ever sold.
(Photo by Matthew Lloyd/Getty Images)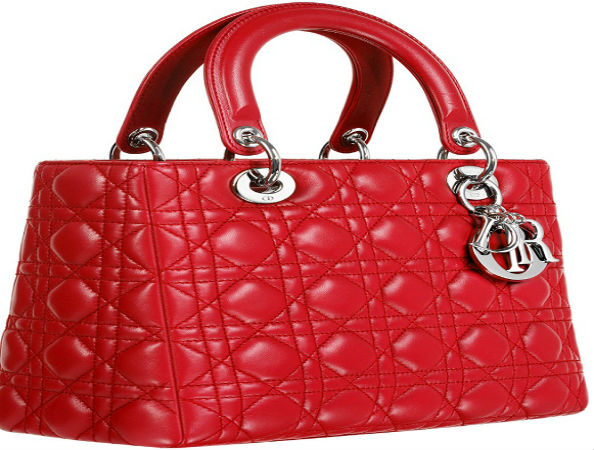 Lady Dior — $2800
The Lady Dior rose to fame in 1995 when it was gifted to Princess Diana. Princess Di carried this bag around often, which made it an instant success – as did anything Princess Di did or wore – and the bag sold out almost immediately (sounds like another princess we all know and love). The Lady Dior has gone down in history over the past two decades as the kind of bag you have to own if you want to look like a lady and dress with style, grace and elegance. It's one of the most popular handbags of all time.
Photo Source: Dior