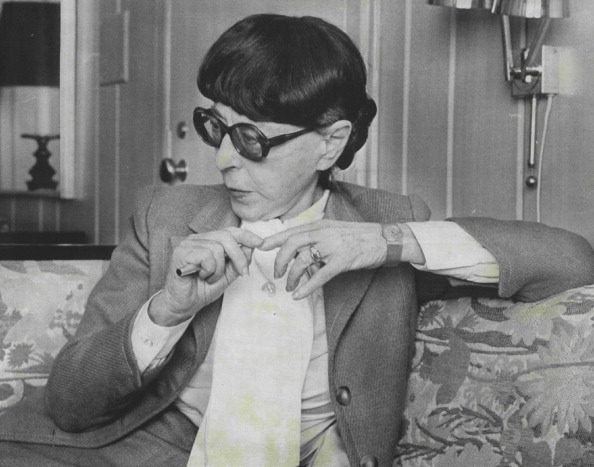 Legendary costumer designer Edith Head won eight, I repeat eight, Oscars for her incredible talents designing outfits for movies. The first was for The Heiress in 1949 and her string of wins ended with The Sting in 1974. Hers is still the record for win in its category. Clearly the woman was a gift from God to the costuming industry.
Head once said, "If it's a Paramount film I probably designed it," and the statement was truthful. Born and raised in California, Head got a job as a costume sketch artist at Paramount Pictures without having any relevant training. She first got noticed for Dorothy Lamour's trademark sarong dress from The Hurricane in 1937. Head became a household name after the Academy Awards created a new category of Costume Designer in 1948. She was nominated that year for The Emperor Waltz and won her first Oscar the following year. Head was famous for having exceptionally close working relationships with her subjects. She consulted with them extensively and helped make this part of the norm.
Head helped defined the legendary styles of  Hitchcock's blondes, Tippi Hedren and Grace Kelly, and added the whimsical quirkiness to Audrey Hepburn's often-replicated, classic all-American looks from Breakfast at Tiffany's, Sabrina, and Roman Holiday. Head worked with virtually every top classic female star in Hollywood while at Paramount, where she worked for 43 years. She eventually left for Universal, possibly because of her successful working partnership with Alfred Hitchcock, and she also adapted her skills to design for television programs.
A fun fact about the designer? She was the inspiration for the little glass-wearing lady Edna 'E' Mode in Pixar's The Incredibles.
Here are 10 of her most iconic costumes scene on the big screen.
1) Grace Kelly in Promo Photo for Hitchcock's To Catch a Thief, 1955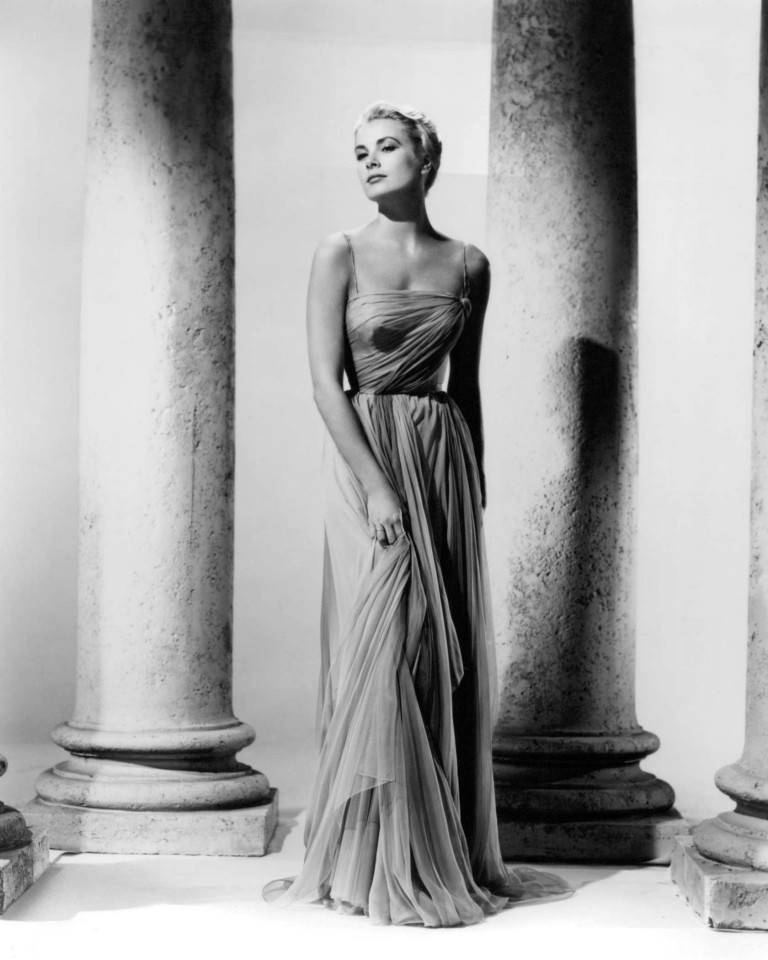 This is a stunning, timeless gown that showcased the future Princess of Monaco's beautiful figure.
(Photo credit – Silver Screen Collection/2012 Silver Screen Collection)
2) Audrey Hepburn in Promo Photo for Sabrina, 1954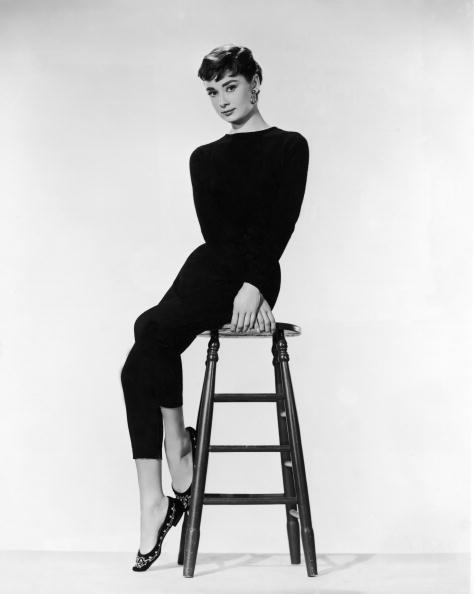 Talk about timeless! This all black outfit fit in in every decade following and to this day. Head really had a vision for what Hepburn's style should be and it become part of the actress's iconic nature.
(Photo by Paramount Pictures/Courtesy of Getty Images)
3) Natalie Wood in The Great Race, 1965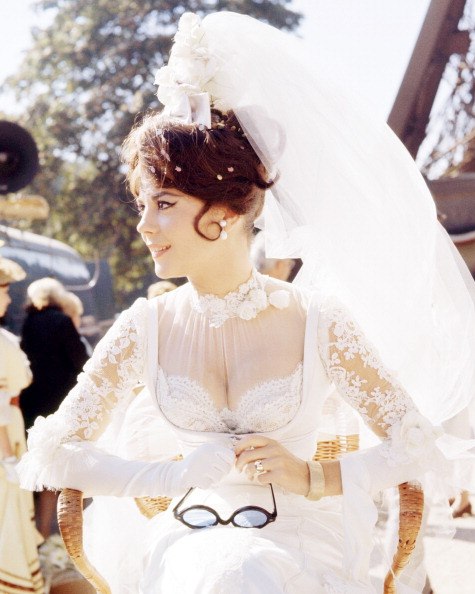 This highly detailed wedding dress was just one of many among a movie filled with fantastic costumes that Wood wore to perfection while playing beautiful photojournalist Maggie DuBois.
(Photo by Silver Screen Collection/Getty Images))
4) Shirley MacLaine in What A Way To Go!, 1964

The costumes in this movie were just fantastic – so over-the-top fabulous and intricate. And it is incredible seeing the legendary actress Shirley MacLaine looking this way.
(Photo by 20th Century-Fox/Getty Images)
5) Barbara in Ball of Fire, 1941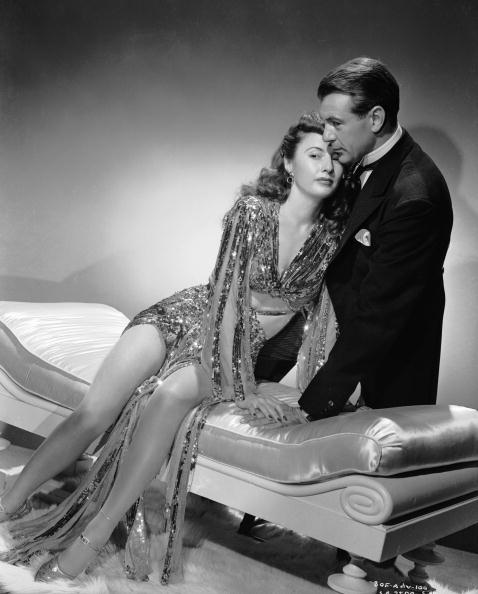 The actress played a stripper on run from the mob. Head's vision of a stripper costume is beautiful, detailed, and sexy without even showing much.
Photo by George Hurrell/John Kobal Foundation/Getty Images)
6) Audrey Hepburn in Funny Face, 1956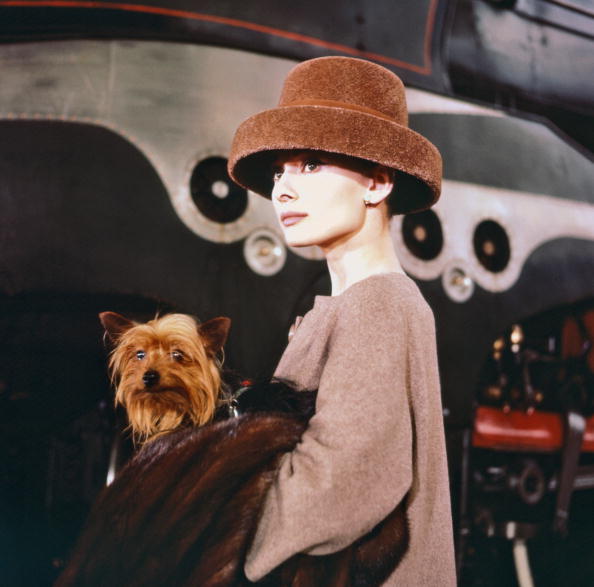 Hepburn looked stunning in this movie, which featured a wonderful collection of hats and a gorgeous red strapless gown.
(Photo by Bert Hardy/Picture Post/Hulton Archive/Getty Images)
7) Gloria Swanson in Sunset Boulevard, 1950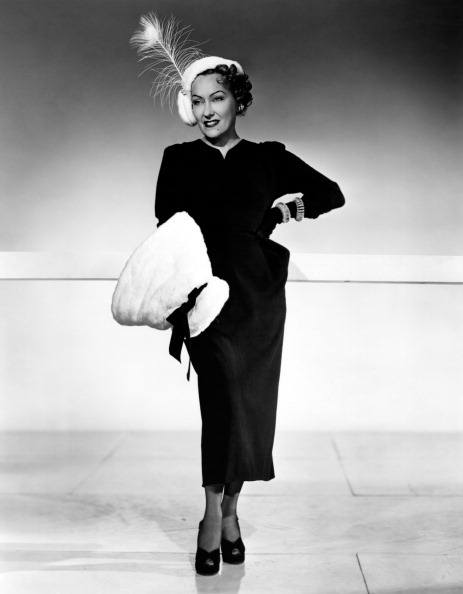 The actress played the part of chic film star Norma Desmond. Head's costumes were stellar in this film and made the actress look elegant and fashion forward.
(Photo by Mondadori Portfolio via Getty Images)
8) Natalie Wood in Sex and the Single Girl, 1964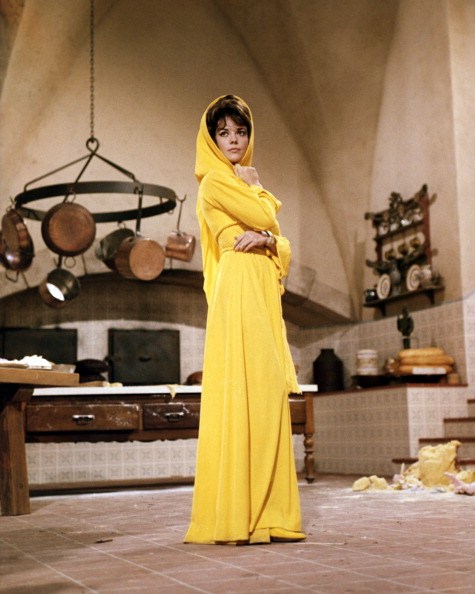 This canary yellow outfit is so chic and exotic and the color looked beautiful on Wood. Somehow without showing any skin, this hooded dress is still very sultry.
(Photo by Silver Screen Collection/Getty Images)
9) Rosemary Clooney (with Bing Crosby) in White Christmas, 1954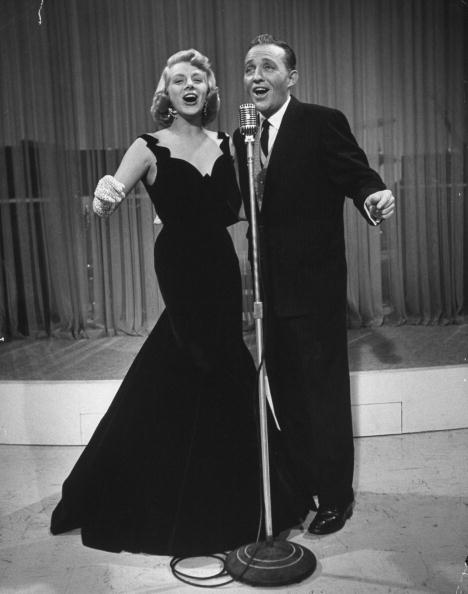 The talented singer and actress wore a selection of gorgeous gowns in addition to fun, Christmas-themed clothing in the film. But it's this outstanding black gown with the uniquely shaped straps that knocked my socks.
(Photo by John Swope/The LIFE Images Collection/Getty Images)
10) Ingrid Bergman (with Cary Grant) in Notorious, 1946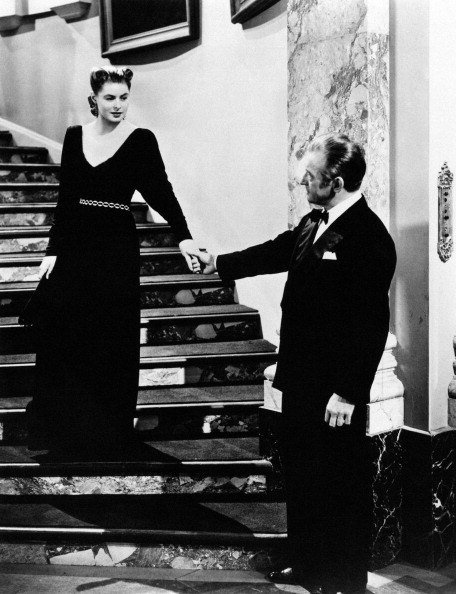 Head made amazing costumes for Bergman for this movie, including masculine styled pieces that were ahead of the time, fantastic, and strong. This long-sleeve black gown is one of the standouts from the film and is another one of Head's ageless creations.
(Photo by Mondadori Portfolio via Getty Images)
(Lead Image By Glen Martin/The Denver Post via Getty Images)