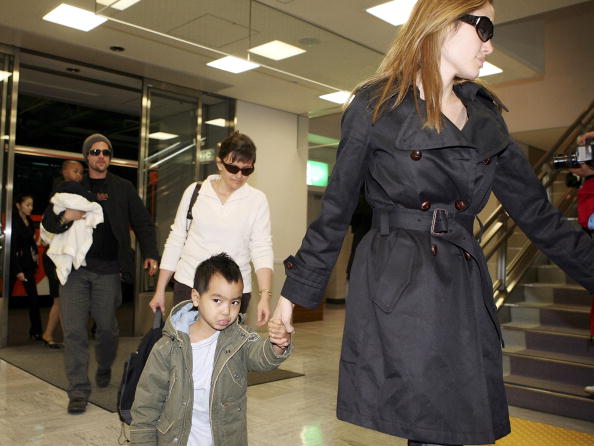 Celebrities are some of the biggest public figures in the world. This makes everyone else feel free to judge and critique them for everything from the names of their children to how quickly they do or do not lose their baby weight. It also makes the majority of the world feel free to judge them on how they dress, and how their children dress. Of course you expect the world's best dressed celebs to have some of the best dressed kids, and these children do not disappoint. Read on to find out which celebrity children are the best dressed in Hollywood.
(Photo by Koichi Kamoshida/Getty Images)
Skyler Morrison Berman
When your mother is one of the most successful stylists in the world, you are going to grow up to be one of the most stylish kids in the world. Little Skyler is the son of Rachel Zoe and he's not one to forgo a designer outfit. He's been photographed wearing Missoni tops, Gucci sneakers, Tod's shoes, and so many other designer outfits. He even has his own custom-made Gucci bomber jacket, which is not something any other celebrity kid can boast. Skyler Berman is definitely well-dressed. He's now a big brother and it's safe to say the newest Berman baby is going to be on this list before too long.
(Photo by Charley Gallay/Getty Images for Veuve Clicquot)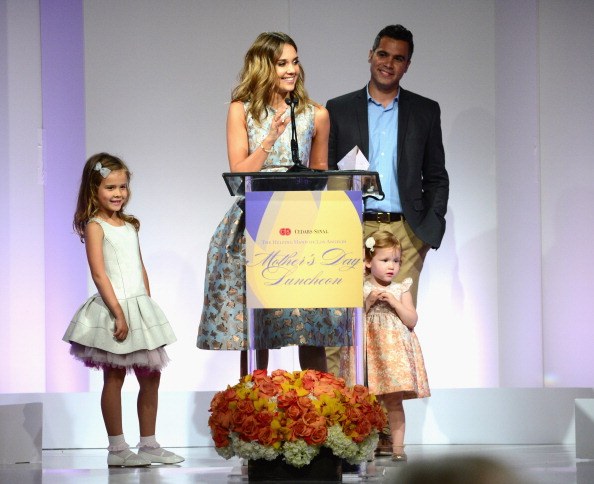 Honor Warren
With a mother like Jessica Alba, a fashion goddesss, Honor Warren would be one of the best-dressed kids in all of Hollywood. Her mother has been known to state in interviews that Honor dresses herself more often than not, and that she loves accessories. While it's not usual to see this little girl in high-end designer clothes, she can rock Baby Gap and leggings like no one else. She always has her little purse, an occasional scarf and her favorite Uggs to go with any ensemble. She's a tiny little fashionista in the making, which is just adorable.
(Photo by Frazer Harrison/Getty Images)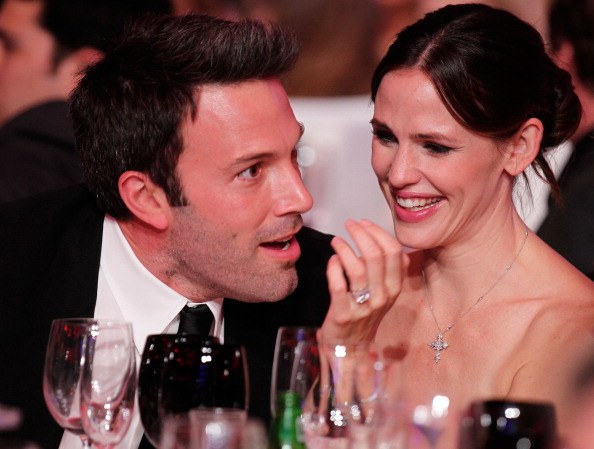 Affleck Girls
Seraphina and Violet are the children of Jennifer Garner and Ben Affleck, and they are not wearing designer clothes when you see them. In fact, these little girls are the kind of kids whose parents dress them in everyday clothes from the Gap and Old Navy, but they always look adorable. Mom and dad have never let them out of the house looking anything less than adorable in their child-friendly duds and their sweet accessories. They always have a matching doll, purse or cute beads on to match their little outfits, which is what most little girls hope to have.
(Photo by Christopher Polk/Getty Images for VH1)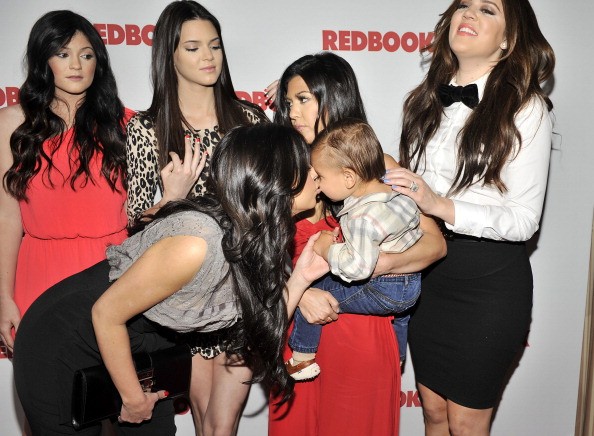 Mason Disick
His dad always looks dapper, so it's reasonable to expect that he will as well. His dad is Scott Disick, longtime boyfriend of the eldest Kardashian sister, Kourtney. This tiny tot is cute as a button with his long dark hair, beautiful skin and adorable little face. He's also one of the best-dressed kids in Hollywood, with his designer clothes, his designers shoes and his frequent bow ties. Mom and dad like to dress this little guy in suspenders, pin stripes and polos. He's a fan of the driving moccasin and he never looks anything less than perfect.
(Photo by Toby Canham/Getty Images)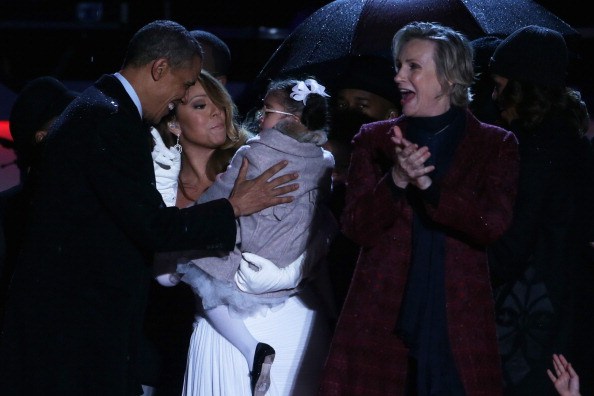 Monroe Cannon
She's one half of the twin duo born to diva Mariah Carey and her husband Nick Cannon. Monroe Cannon would have to be a best-dressed celebrity child growing up with Mariah Carey as a mother. Mariah has been known to wear evening gowns to clean the house, so it only makes sense that Monroe would wear diamonds and pearls in Instagram snapshots her mother and father take of her. She's also a been known to wear little suits made of camel hair, and rumor has it that Mariah once dropped $50,000 on three or four designer outfits for her little girl.
(Photo by Alex Wong/Getty Images)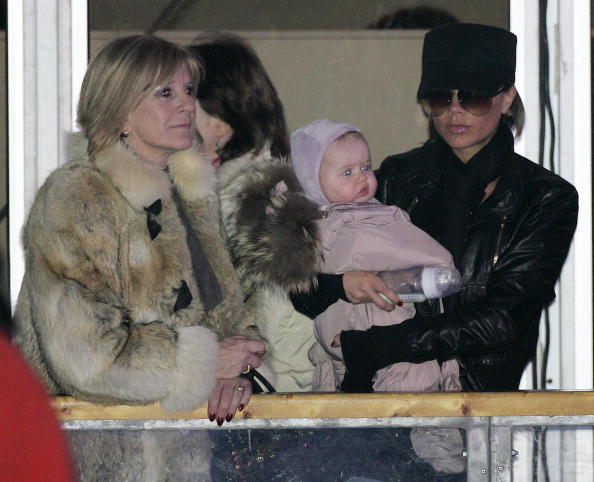 Harper Beckham
Being the only daughter of former Posh Spice, Victoria Beckham, and soccer star David Beckham almost makes it impossible for this little girl not to be one of the best-dressed kids in Hollywood. This little has already been to at least one Mercedes-Benz Fashion week and she's always beautifully dressed. This little girl has been seen in outfits designed by Stella McCartney and Prada and she's always dressed from head to toe. You won't see Harper Beckham walking around the store without shoes or pants; and you certainly won't see her in a plain onesie without designer accessories.
(Photo by Scott Barbour/Getty Images)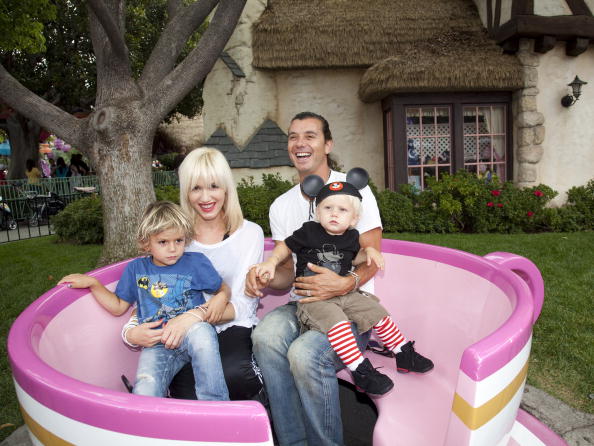 Kingston Rossdale
He's the son of rockers Gwen Stefani and Gavin Rossdale and they make sure he looks every bit the cool kid that they probably were when they were his own age. With parents as stylish as he has, it's only realistic to expect that Kingston would look like the most stylish little boy in all of Hollywood. He sometimes has his blonde hair temporarily colored pink or blue, he loves the leather jacket and distressed jeans. This is one cool kid that never looks anything but. He's known to wear designer duds, but most of his stuff is pretty commonly found in the stores where we all shop.
(Photo by Paul Hiffmeyer/Disneyland via Getty Images)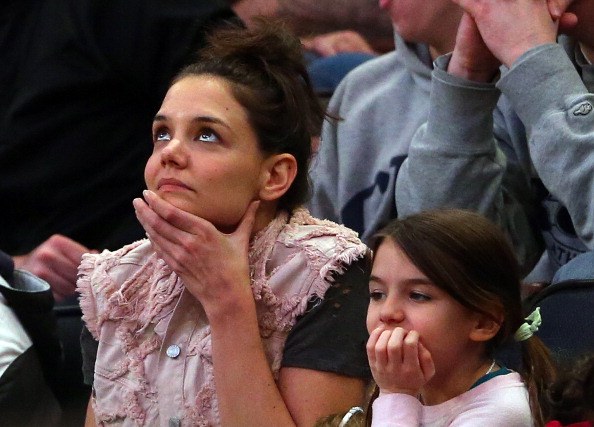 Suri Cruise
If you're not sure just who Suri Cruise is, she's the daughter of recently divorced Katie Holmes and Tom Cruise. This pint-sized diva is always a fashion plate. It's not unusual to see her carrying a small Louis Vuitton handbag and rocking Escada ballet flats. She's no stranger to designer clothing, as evidenced by the fact that she is always in something fabulous, as well as the fact that many celebrity designers like to send her clothes to wear so that they get the free publicity. Fortunately for them, Suri wears their clothes well, which is good publicity.
(Photo by Elsa/Getty Images)
Kaia Gerber
She's always seen in fitted jeans, long flowing tops and even in a few Versace ads when she dipped her toes into the world of modeling. The daughter of Randy Gerber and Cindy Crawford is a stylish little girl. She's also beautiful, with her mother's good looks and beautiful hair. This little girls isn't so much into designer clothes as she is into wearing clothes that are just plain stylish, a bit trendy and overall adorable. It's rare to see her looking anything but her age; adorable, sweet and like a mini-me version of her mother, the famous supermodel.
(Photo by Rachel Murray/Getty Images for Dylan's Candy Bar)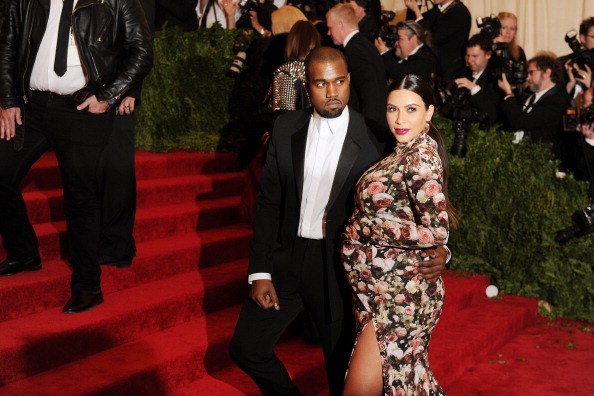 North West
She's the second Kardashian child on this list, but it's expected given she's the offspring of Kanye West and Kim Kardashian. She's already been reportedly given hundreds of thousands of dollars worth of designer clothing from some of the biggest designers in the world, and she's constantly wearing outfits that match both mom and dads, and since they only wear designer clothing, it's safe to say so will North. She just turned 1, and she's already the best dressed baby in Hollywood – if not the world.
(Photo by Dimitrios Kambouris/Getty Images)