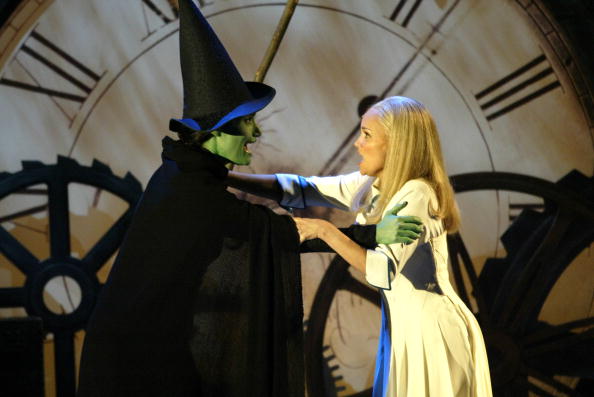 If you consider yourself a Broadway aficionado, or a fan of either Wicked or Spring Awakening, this news is sure to thrill. Movie adaptations of these two musical blockbusters are moving full steam ahead! Both of these Tony-winning musicals have had film adaptations waiting in the wings for years, but the creators of these Broadway smashes have now officially signaled that the movies are moving forward.
Wicked composer Stephen Schwartz told Vulture "we're starting to do some work on [the movie]. We've actually started gearing up on it a little bit." Schwartz admitted the movie could take a few years, but was enthused about the venture at the recent premiere of Broadway's If/Then, starring original Wicked star Idina Menzel.
"What are we going to change? What are we going to keep? How do you use a whole new language and medium to tell the story?" Schwartz teased. "[We can] really look at it again and say, 'Oh, we can do this, and we've always wanted to do that and we couldn't onstage, but we can in a movie.' We're actually having a blast."
Fans hoping to see original cast members Menzel and Kristin Chenoweth star in the movie as Elphaba and Galinda will have to instead enjoy meeting new, more youthful actresses playing the roles. "They've already told the both of us we'll be too long in the tooth," Menzel stated playfully. Lea Michele's name has been tossed around as a potential Elphaba.
Speaking of Michele, her first starring role was in the coming-of-age musical Spring Awakening, composed by Duncan Sheik. Sheik told The San Diego Union-Tribune that he and lyricist Steven Sater were hoping to make the movie this year. Charlie's Angels and We are Marshall director McG is set to direct. This movie is on a faster track to being made than Wicked, and is being produced by Tom Hanks' production company, Playtone.
Sheik reported that he and Sater have even written a new song for the film, inspired by the dream of winning an Oscar for Best Original Song. "The real truth always is that it's the only way you're eligible for an Academy Award, is to have a new song," said Sheik. "[So] we've written the song. I can't wait to do it —I hope I get to do it, to record it."
Glee star Michele and her original co-star, Jonathan Groff (currently on HBO's Looking) are also past the ages for being cast, as the story revolves around adolescents. This allows for another exciting, wide-open casting call.
(Photo by Frank Micelotta/Getty Images)