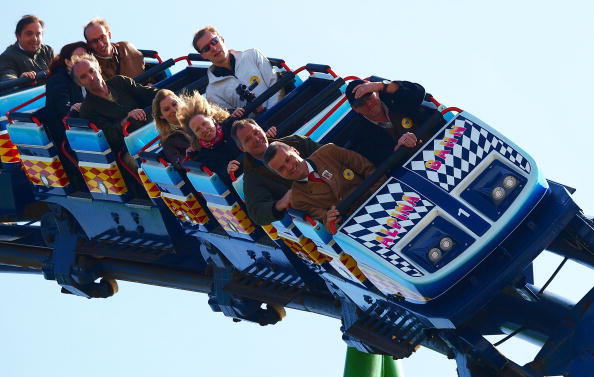 Anyone who lives near Dorney Park and wants to visit the theme park also wants to find a way to save money on tickets. While tickets to this little-known park are nowhere near as expensive as they are for theme parks in places such as Orlando, for example, a deal is always welcome. What we have done is compile three ideas that are worth considering. These will save you money in certain circumstances, which is what makes them worth taking a look. You'll be happy to get discounted tickets to Dorney Park either way, but these will save you a bundle.
Skip the Fast Lane Pass
Some people pay an additional $35 for a fast lane pass so they don't have to wait in line to ride any of the rides at Dorney Park. However, you can't take your entire family on the ride with you if they don't have a pass of their own, so you're looking at a minimum of $70 per visit if you choose to buy this pass. It's good only on the day you purchase it, so it's not something that can be rolled over if you're a ticket holder for the year. The lines are not that long, so stand in them and save a bundle.
The All Day Dining Plan
If you know you'll be here for the entire day, go for the All Day Dining plan. For only $29.99, you can eat all day, anything you want. This means you won't have to pay excessive prices for in-park food since it's all rolled into one low price for the day. The best part about this is you can have a full meal every hour and a half if you want. This pass includes an entrée and a side at every restaurant in the park all day long. It's worth it for large families and those who will be there all day long.
Annual Passes
Perhaps you don't think you'll go more than two or three times this year, so you don't think an annual pass is worth it. Wrong; it's worth it. You'll more than pay for an annual pass in only two visits. Additionally, your annual pass costs only $12 every month for 9 months if you choose not to pay up front. Even better, your pass includes admission – unlimited – into both Dorney Park and Wildwater Park, and it includes free parking with each visit.
Photo by Johannes Simon/Getty Images