The 2014-2015 TV season has come to a close, folks, and it's been a terrific nine months, filled with some incredible television, including a whole host of new shows. However, what this TV season may be most remembered for is the onslaught of great female characters it gave us, all of them different in their own way. And that's what's most impressive about this group of fictional women: they're all unique, none of them subscribing to the generic "strong female character" archetype that has been done time and time again in recent years. Yes, these women are strong, but they're also vulnerable, honest, funny, determined, compassionate, loving, kind, and a whole bevy of other wonderful things. They're complex, and they're real, and it's been fantastic to follow their journeys. These are the 14 best female characters of the 2014-2015 TV season.

Claire Fraser (Outlander)
When Outlander premiered on TV last August, it not only presented us with one of the best romances of this TV season, but it also gifted us with the marvelous Claire Fraser (at that time, Claire Randall), a World War II nurse who found herself transported back in time to 18th century Scotland. Throughout Outlander's first season, Claire constantly demonstrated her intelligence and skill, as she helped clean and treat wounds, but she also proved that she had an enormous heart, falling in love with Jamie and not only helping to rescue him but also finding a way to pull him out of his darkest, most depressed state after the horrid torture he endured from Black Jack. There were many different sides to Claire in Outlander Season 1, and they were all terrific.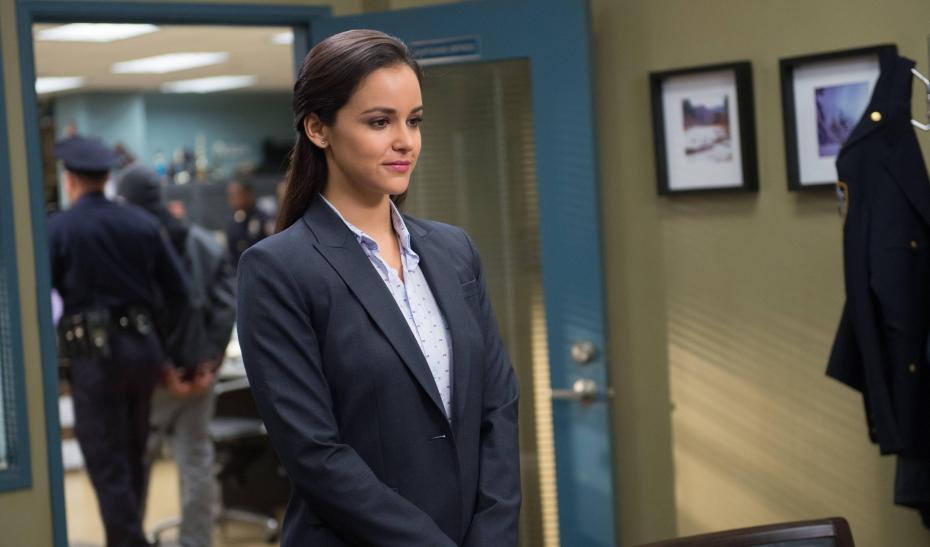 Amy Santiago (Brooklyn Nine-Nine)
Amy Santiago has always been a hardworking, dedicated detective since Brooklyn Nine-Nine's very first episode, but in Season 2 of the FOX comedy, she got to show off her fun side while being "Six Drink Amy" and on many other occasions. Melissa Fumero's committed performance, along with the show's sharp, funny writing, allowed for Amy to be more flexible and spontaneous when it came to life, showcased by her friendship with Gina and romance with Jake. Amy has always been a good character on Brooklyn Nine-Nine, but she became a great one this season.

Bonnie Bennett (The Vampire Diaries)
Someone who hasn't always been a good character is The Vampire Diaries' Bonnie Bennett, as she's been used more as plot device than an actual person. However, that all changed in Season 6, when Bonnie was trapped in the prison world with Damon before being left there alone. The result was the series shining the spotlight on Bonnie and finally giving her some agency as she underwent a long and difficult journey to not simply survive but find her way back home. Bonnie's never been more entertaining or interesting than she was this year on The Vampire Diaries, and I hope she continues to be in the Elena-less Season 7.

Thea Queen (Arrow)
At the end of Arrow's second season, Thea Queen left Starling City behind and went to learn from her father, Malcolm Merlyn. It was a big step for Thea, but she was still letting herself be defined by the parental figures in her life. It didn't matter if she was a Queen or a Merlyn; she needed to look inward and discover what type of person she truly wanted to be. That discovery occurred during Season 3 of Arrow, as Thea would not let anyone stop her from making her own decisions and finally taking action. The end result was her suiting up as Speedy in the Season 3 finale, but even before she donned the red hood and mask, Thea had already gone through an incredible evolution and was finally the woman she was meant to be.

Leslie Knope (Parks and Recreation)
The awesomeness of Leslie Knope is not something that we just discovered this year, but since it was Parks and Rec's final season, we need to acknowledge just how truly special of a character Leslie has always been and continued to be in this last stretch of episodes. All the qualities we loved about her remained: her kindness, thoughtfulness, compassion, and dedication. Whether she was helping April find her dream job or patching up her friendship with Ron, Leslie constantly reminded us of why we love her so much her and why we'll greatly miss seeing her on our TVs every week.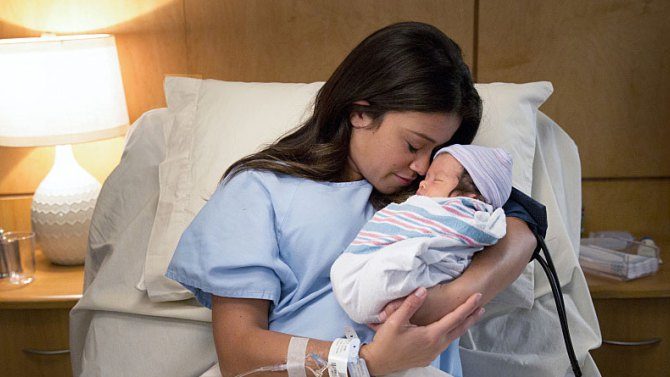 Jane Villanueva (Jane the Virgin)
Jane Villanueva may very well be the new best character introduced on TV this year. Period. However, if that statement doesn't say why she would be on this list, then let me offer up a few words. What makes Jane so special is how real she is. Thanks to the talented Jane the Virgin writers and the phenomenal Gina Rodriguez, Jane remains genuine and believable even when all the situations she finds herself in become increasingly more ridiculous. There's a sweetness, warmth, and authenticity to Jane that just isn't found in many characters on television today, and it makes following her story, no matter how many crazy directions it goes in, an undeniable treat.

Liv Moore (iZombie)
There are a ton of different reasons why Liv Moore is compelling, but what makes her one of this year's best female characters is her selflessness and compassion. Yes, Liv lies to her family and friends about what she is, but she only distanced herself from them to ensure their safety; she literally gave up the love of her life and a career she was passionate about in order to protect those she cares for. And what does she now instead? She helps solve the murders of those whose brains she eats, doing her best to ensure that the dead find some type of piece in the afterlife. It would be so easy for Liv to become a killer, a monster like Blaine, but instead, she embraces the best parts of her humanity and, by doing so, becomes a protagonist that I love to root for.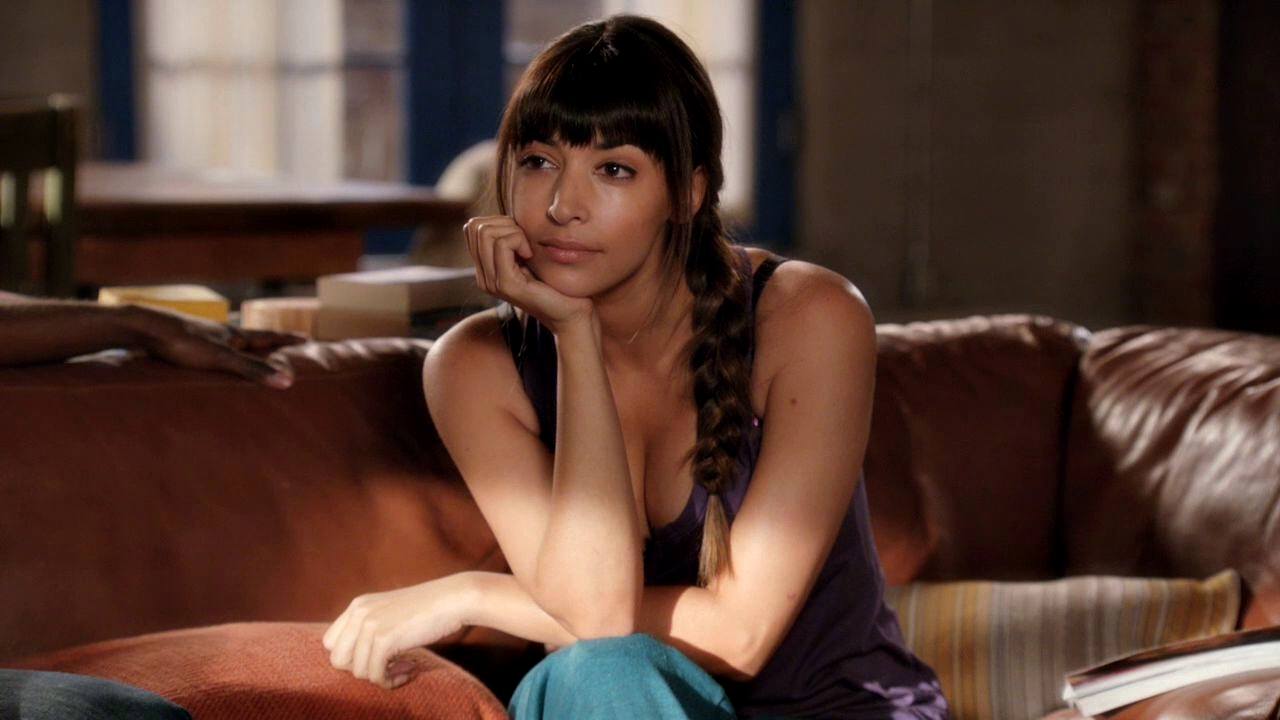 Cece Parekh (New Girl)
Cece has always been a fun character on New Girl, but in Season 4, she truly started to come into her own. After having quit modeling and starting to bartend last season, this year, Cece knew she wanted to do more with her life and was proactive enough to go back to school. We haven't seen what the end result of all her hard work will be yet, but the fact that she's striving to achieve it is fantastic in its own right. What's also fantastic is how she's finally found happiness with her now fiancee (!!!) Schmidt, as the pair's friendship continued to grow throughout this season and culminated in the most romantic reunion ever.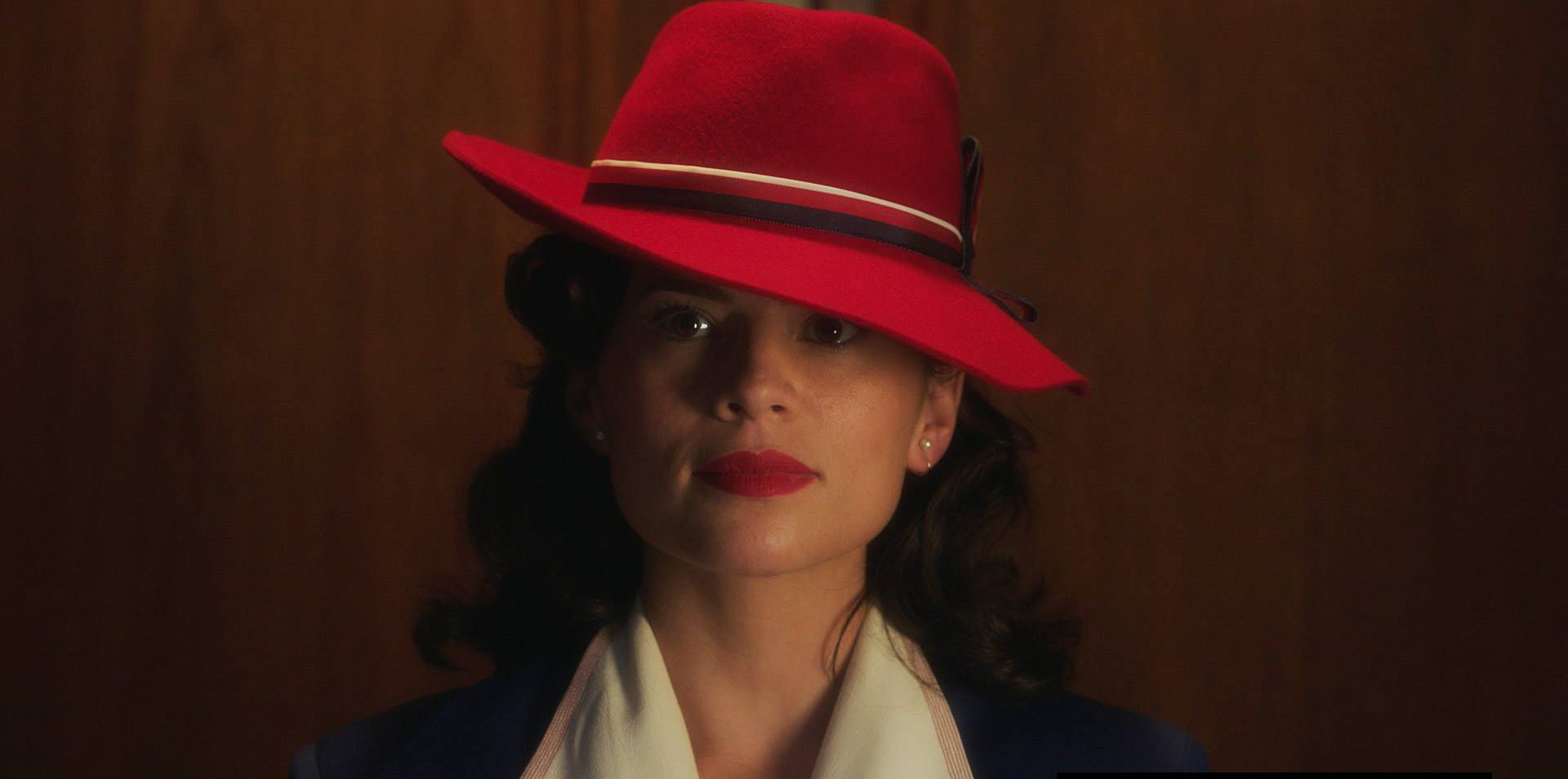 Peggy Carter (Agent Carter)
While the MCU may be dominated by brawny, brainy and, boisterous men with money and powers, it's also given birth to one of the most truly complete female characters in pop culture today. Hayley Atwell's Peggy Carter is certainly strong and smart, but she's also gentle and romantic, and Atwell perfectly encapsulates each of these different traits with her magnetic performance. We don't watch Peggy on Agent Carter because she can kick the crap out of any guy that come nears here (that's just a bonus); we tune in because of how much we've grown to love and care about Peggy. Her struggles in her personal life are just as important as the battles she finds herself in out in the field, and she isn't forced to choose whether she wants to be tough or vulnerable. Instead, Peggy gets to be a mixture of both, and that's exactly how it should be.

Vanessa Ives (Penny Dreadful)
Without Eva Green, I'm not sure if Vanessa Ives makes this list, but because of Green's absolutely electric performance, there's an added depth to Vanessa that sometimes isn't always present in the writing for Penny Dreadful. Green instills her character with so many layers, all due to the way she says a word or a look she has in her eyes, and has transformed Vanessa into one of TV's most intriguing figures. Plus, underneath the theatricality of it all is the undeniable truth that Vanessa is trying to be a good person in a world that won't leave her be, as she's constantly attacked by demons or witches or other dark supernatural forces. The madness of Penny Dreadful is what makes it stand out, but it's the sadness and the longing of characters like Vanessa that keep us engaged and coming back for more.

Elizabeth and Paige Jennings (The Americans)
Elizabeth Jennings has always been one of the best female characters on television since The Americans premiered in 2013, and in Season 3, she continued to be wounded and contemplative and complex, especially when it came to telling her daughter Paige the truth about her and her husband, Philip. And while it still remains to be seen how everything with Paige will play out (although the final moments of the Season 3 finale didn't paint a pretty picture), letting her in on the secret that Elizabeth and Philip are spies only made Paige a more interesting and compelling character to watch this season. Her struggle of of how to move forward after learning that earth-shattering news was some of the best TV I watched all year.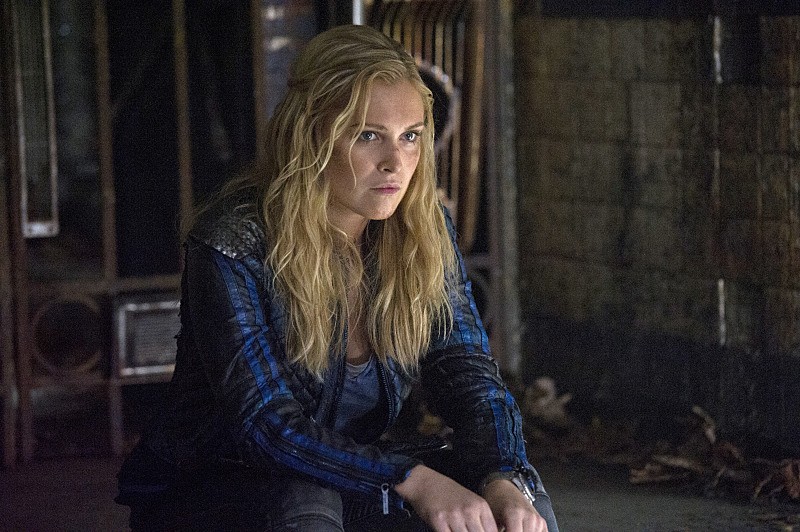 Clarke Griffin (The 100)
There's no shortage of amazing female characters on The CW's The 100, which is one of the many reasons the series is one of the best shows on TV right now, but out of all the tremendous women, from Raven to Octavia to Lexa, it's Clarke Griffin who stands out most among them. Even though The 100 provided some great arcs for pretty much all of its characters in Season 2, it most importantly continued what the main story of the series has always been: the evolution of Clarke as a leader. Ever since the show's very first episode, Clarke has attempted to be a force for good and peace, someone that her friends and fellow Sky People don't simply rely on but look to as an example. However, The 100 Season 2 illustrated that the world Clarke finds herself in now does not allow for kind hearts and noble intentions; it's one of impossible choices and morally gray actions, ones that harm as many people as they help. As Clarke tells her mom, Abby, in the Season 2 finale, she tried to be the good guy, and even though her decisions can be scrutinized and debated, it was Clarke's internal struggle and her ultimate sacrifice of giving up her own humanity that made her one of the most riveting, powerful, and, simply put, best female characters on television this season.

Ava Crowder (Justified)
Ever since the first episode of Justified, Ava has never let herself be at the mercy of the men in her life. She shot Bowman in the chest after he abused her and always made sure that she had a gun nearby after that. However, during Justified's final season, Ava truly lived up to her survivor title, as she played both sides of the law, working with Raylan and Boyd, and ultimately found a way in which she could escape scot-free. Ava wasn't always the most moral character, but in Harlan County, you can't afford to let ethics get in your way. And even though she did some pretty bad things, we were all still rooting for in the end.
Do you agree with our list? Who do you think were some of the best female characters on TV this season? Comment below and let us know.
[Photos via The CW, Starz, FOX, NBC, ABC Showtime & FX]