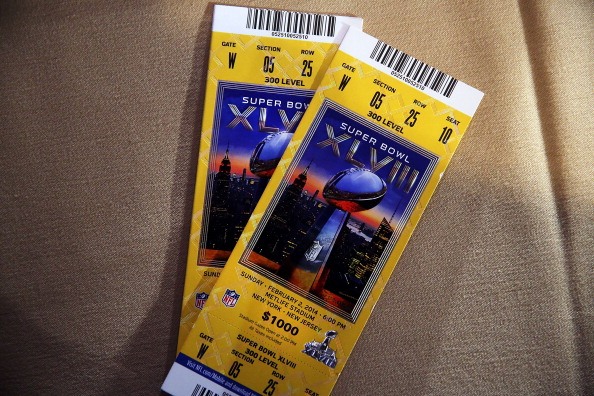 Let's face it—it can be pretty difficult to land tickets to some of our favorite events like concerts, sports games and other in-demand things that people like to go to. And while it can be frustrating get shutout from tickets shortly after they go on sale, that doesn't mean that it's completely impossible to wind up scoring tickets in the end. Thanks to secondary ticket sites, fans get the opportunity to purchase secure, user-sold tickets to other people with an easy exchange. And while there are more trustworthy places than others, at this point in the game, nearly every single option is so well protected that we should all feel safe with whatever we're buying. So what's the difference between all of the options, and which one should you use? That can be tricky, at times, but the main difference isn't just price, but also availability, with some sites having options that others don't. Whether that's by dumb luck thanks to having more users take advantage of the company's capabilities or due to a system that's able to scrape additional sites to compile into one spot, there are definitely industry leaders. Since it has become big business, these days, I figured I would dig a little bit deeper to see which ones truly are the best, and try to help users differentiate what each of the sites actually do. So next time you're looking for hard to score tickets, try out one of these sites—and make sure you do your research to see which ones offer the best price and selection.
10. GoTickets.com
Much like many of the other sites that you'll see on this list, GoTickets.com gives fans the opportunity to scoop up their favorite event tickets at a price that is a little less discounted. Unfortunately, the company isn't as well known as some of the other businesses that provide the same services, making it fall at just No. 10 on the list.
9. EventTicketsCenter.com
In all honesty, while I'm sure the service itself is fantastic, after searching and playing around with the EventTicketsCenter.com website, I actually came to the conclusion that I would more than likely use Craigslist than this website. Again, the services are similar to others on this list, but the interface and cheesy "125% Guarantee" logo almost makes it look like more of a scam than a reality. Though, what do I really know, maybe it's the best deal for shoppers?
8. TicketZoom.com
Similar to the aforementioned EventTicketsCenter.com, TicketZoom.com has an appearance that makes it look more like a pop-up ad than a place many buyers would feel safe handing money over. Still, it does pull in decent amounts of revenue each year and offers discounted tickets to fans, so maybe it's time to give it a chance?
7. TicketCity.com
I actually enjoyed the experience I had when playing around with and comparing the prices off tickets on TicketCity.com, as I actually found a wide selection at a price that wasn't absurd. For those who are looking to, potentially, save some bucks, you might want to check this site out, because they seem to be the little brother hiding behind the corner who has some good stuff—but they just aren't as well-known as the older brother, bigger sites.
6. SeatGeek.com
For those who enjoy a slick interface, SeatGeek.com is the way to go. Offering a clean and very user-friendly appearance, the site is easily to navigate and even offers fans a few best deals on tickets in their specific sport and city. I haven't bought from them before, but, based off what I found during research, I would give it a try.
5. VividSeats.com
Hoping to give buyers a unique experience, VividSeats.com has a wide variety of ticket selections and prices that other sites can't necessarily match. And while it has many of the same options that competitors have, VividSeats.com has a few programs that help separate themselves for consumers to not only trust, but use in order to book group outings and protection when purchasing seats.
4. TicketsNow.com
I've mentioned a few sites earlier that just give the appearance of being untrustworthy, and, unfortunately, TicketsNow.com is another one added to that list. Again, I know that the company probably does a great job in taking care of its consumers and, based off the sales records, finds itself in the top-five most useful sites, but the look, feel and navigation on their site is little to help potential customers. It's basically just a list of popular events, forcing users to click over without much interactive thought or design.
3. TicketHub.co
For any users who like their experience to be sleek and new gen, TicketHub.co might be the best option to buy secondary tickets. Offering music, theater and sports tickets, the site is easy to navigate and a very simply, turnkey process. Its design and functionality is what makes TicketHub.co great to use, and the prices on seats can actually be 15% lower than that of the competition, so it might be the best kept secret for you to get to the next great event you want to attend.
2. TicketLiquidator.com
While the TicketLiquidator.com site isn't all that great, I do enjoy the picks that the company has some of their own, personal writers mention as a way to help promote certain events. The prices aim to be lower than that of competitors, though, as I've found with a lot of these sites, it's really about doing your homework and just buying at the right time—much like when purchasing an airline ticket. Still, as a refutable source for secondary tickets, TicketLiquidator.com has proven to be a great option for customers.
1. StubHub.com
The most familiar of all these secondary ticket retailers, many wonder why StubHub.com has such a grip on the rest of the industry. Well, in addition to backing from eBay—it's a subsidiary of the popular bidding site—StubHub has the best relationships with the teams themselves, giving fans an extra sense of security knowing that the tickets are legit and from people who are just unloading them because they can't go—not necessarily because they want to mark them up at ridiculous price points.
Photo by Spencer Platt/Getty Images