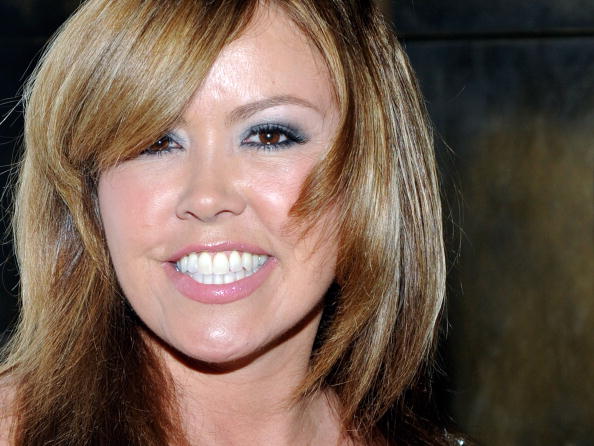 Mary Ann Murphy is a ballroom dance champion, accredited dance judge, and a judge and choreographer on the Fox dance competition-reality show So You Think You Can Dance. She has become noted for regularly holding up her hands and screaming enthusiastically as a form of praise, along with giggling constantly during performances she enjoys. Also, Murphy is noted for introducing unique forms of praise, which include calling dancers "Hot Tamales" or issuing them tickets on her "Hot Tamale Train."
Thankfully we had a chance to ask Mary some questions and she was kind enough to answer them for us.  Here they are!
1. What was it like growing up?
It was an idyllic Midwestern childhood. I was a true Huckleberry­‑Mary, a total tomboy who loved the river as I had the Ohio and Erie canal running through my town. I fished and built rafts and skated on the ponds.
2. Have you always been interested in dance? What got you started?
I didn't start dancing until I was 18, because I considered myself the 4th brother in my family and besides there was no dancing going on in my small town. I had my first taste of performing as head majorette in my school and I was hooked, I loved hearing the applause and being in the spotlight. I then studied modern dance at Ohio University but didn't get into ballroom dancing until I graduated and moved to DC and got a summer job teaching dance.
3. Who is your favorite ballroom dancer of all time and why?
Without a doubt, Fred Astaire and Ginger Rogers. I grew up watching these two in the movies. They made dancing look so effortless and they possessed the magical chemistry that will remain classic and memorable for all time.
4. Tell us about your Twitter Handle Hot Tamale Train…..
Hot Tamale Train was part of phrase in Season 2 when I was talking about two contestants who performed a fast and fiery Jive. The phrase caught on and in one week everyone want to be on the Hot Tamale Train all around the world. The Hot Tamale Train was on the Hot Tamale Train!!
5. Do you think SYTYCD has helped encourage more people to dance?
I know for a fact that SYTYCD has spread the love of dance around the world. I have seen more children more interested in dancing and coming up to me asking questions about dance, how to get started, techniques, different dances… it's a wonderful thing.
6. What's your favorite aspect of being a judge?
That's easy, seeing dancers have a magical moment in time is like icing on the cake for me. There is a special feeling that comes to me when the dancers are one with the music and the choreography and each other and nothing else matters… and we are allowed to peak at this beauty they are sharing… and you find yourself crying because it is just perfect. That is my favorite thing about being a judge.
7. If you could dance with any celebrity, who would you dance with?
No question about it, Justin Timberlake, that boy is hot and he can dance!
8. What types of dance do you think are trending the most right now?
Hip-Hop
9. What does it take to make it as a professional dancer?
It takes perseverance, determination, a fit body and a proper diet. I recently went through some health scares and the weight just crept up on me and one day I realized I was tipping the scales at 170 lbs. You can see the progression from last season. Then I went on the Tisanoreica Diet and I'm back down to my dancing weight and I look and feel great. You will definitely see the results from Tisanoreica when SYTYCD premieres on May 28th
10. What advice would you give to aspiring young dancers?
Never give up, follow your dreams and listen to your heart… so you can get on board The Hot Tamale Train!!!
Photo by Ethan Miller/Getty Images for Tabu Ultra Lounge