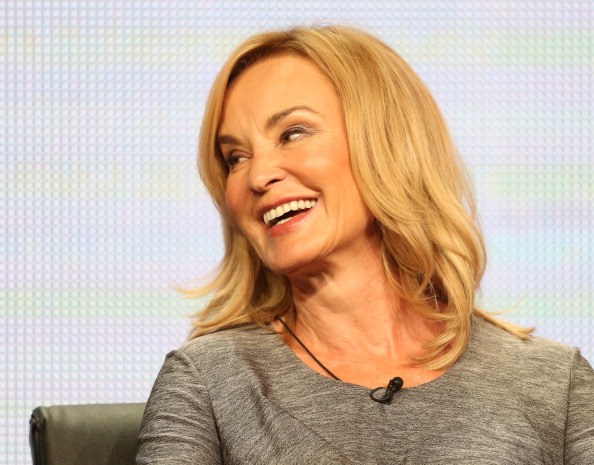 The FX hit series, American Horror Story, is without a doubt one of the most exciting, fascinating, creative shows on television, and of all time. The show consistently pushes the boundaries of the imagination and of what can be allowed on cable, which makes the show beyond thrilling to watch. The major factor that makes American Horror Story so fresh and fantastic? Every season is a completely different close-ended story, but features many of the same actors and actresses in different, unique roles. What could be more exhilirating for a performer than to take on not one role, but completely different creepy, eccentric, riveting characters every season? And what could be more enthralling for the viewers?
The three seasons of American Horror Story have been titled Haunted House, Asylum, and Coven, respectively. AHS has featured the gifted acting of major movie and television stars, including Jessica Lange, Angela Bassett, Kathy Bates, Chloe Sevigny, Sarah Paulson, Dylan McDermett, Connie Britton, and Francis Conray, with the majority returning for multiple seasons. Lange's performances each season have been nothing short of phenomenal, resulting in three Golden Globe nominations and a win for the first season, in which she played a southern belle with plenty of secrets. The season's have also presented viewers with fresh up-and-comers, some of which are now household names, including Zachery Quinto, Emma Roberts, Evan Peters, Lily Rabe, and Taissa Farmiga. The addition of Bates and Bassett to Season 3 (Coven) was beyond inspired and invigorating and proved that AHS can pull in the biggest entertainers of our time.
This past season featured a spellbinding story detailing rivaling witches in New Orleans. The settings are as major an aspect to the show as anything. The environment, city, and time the story is set sets the tone and adds enormous value to every episode, inspiring and energizing every single scene. Fans have been eager for the announcement of what Season 4 will be based on, set where, and in what time.
The show comes from the genius minds of creators and Executive Producers Ryan Murphy and Brad Fulchuck, who have developed other numerous wonderful shows, including Nip/Tuck and Glee. On Monday, March 24, Murphy officially declared that AHS' fourth season will be carnival themed and officially titled American Horror Story: Freak Show. Sounds fantastic! Murphy announced the news via Twitter on to his 624,000 Twitter followers.
I'm envisioning distorted contortionists, creepy clowns, and who-knows-what-else!
Here are a few more details revealed:
The season will be set in Jupiter, FL.
Lange will play a German ex-pat managing one of the last functioning freak shows.
Evan Peters, Frances Conroy, Kathy Bates and Angela Bassett will be back playing performers in Lange's carnival.
Lange and her group are determined to keep their "Freak Show" going and will do anything to ensure it does.
Murphy told Entertainment Weekly, "If you look historically at what happened in the year 1950, there's some more clues in that year. It's a period piece. Jessica Lange has already started practicing her German accent, so I'm very excited!"
Him and us both!
American Horror Story returns to FX in the fall.
Photo by Frederick M. Brown/Getty Images