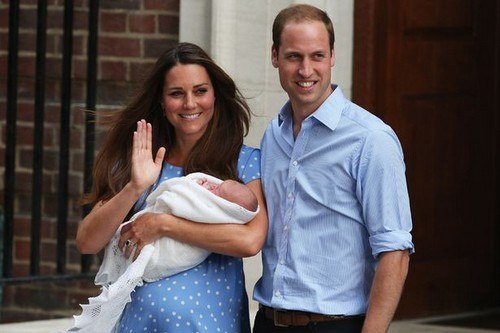 The Prince George Christening was by far the most talked-about social event to occur on October 23. While the royal family is steeped in tradition – and boy do they love their tradition – the christening of HRH Prince George might have been even more special than other royal christenings. Why?
Because the entire world has a love affair with the eldest son of the tragically deceased and loved Princess Di, Prince William, and his commoner bride with the perfect hair, lovely smile and always elegant demeanor, Catherine Middleton. The Duke and Duchess of Cambridge's bundle of joy was the highlight of the year and his christening was just as much of a big deal as those royals christened before.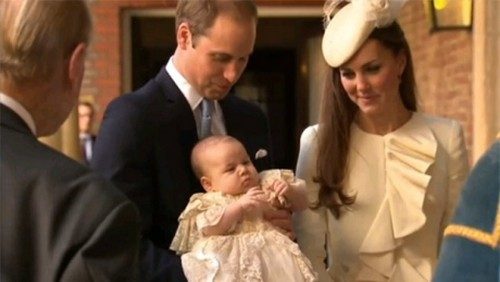 Prince George
This little guy is already bucking tradition, much as we have grown to expect from his very modern parents. He is the first of the future kings of England not to be baptized in Buckingham Palace. Instead, his parents opted to have him baptized at St. James' Palace. Furthermore, this little guy is by far the oldest to have been baptized in the royal line.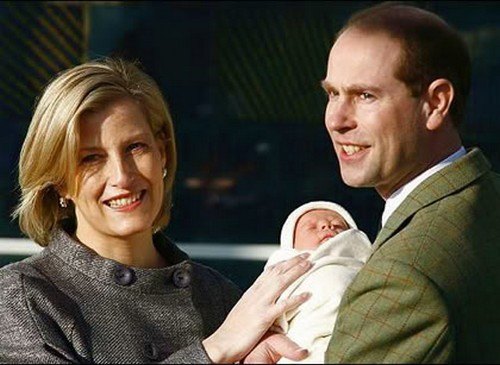 James Viscount Severn
The son of Edward and Sophie was the first royal baby to wear the replica gown that Prince George donned at his royal christening in 2013 when it was designed in 2008. This is a gown designed to look almost identical to the gown designed for Queen Victoria's daughter Victoria in 1841.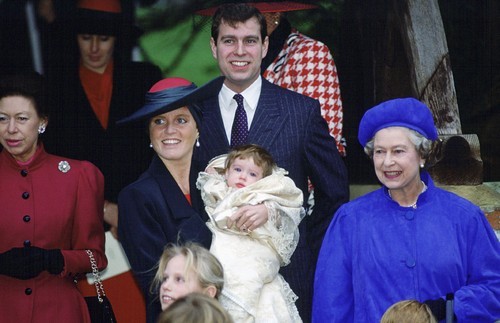 Princess Eugenie
In 1990, just before scandal took over her parent's lives, Princess Eugenie was baptized in the traditional garb and Sandringham Church.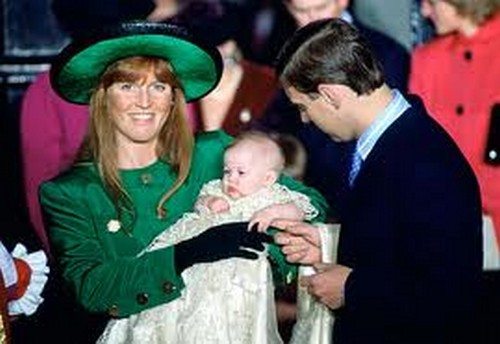 Princess Beatrice
It appears Prince George has something in common with his second cousin, Princess Beatrice. Until his christening yesterday, she was the last of the royals christened at St. James' Palace in 1988.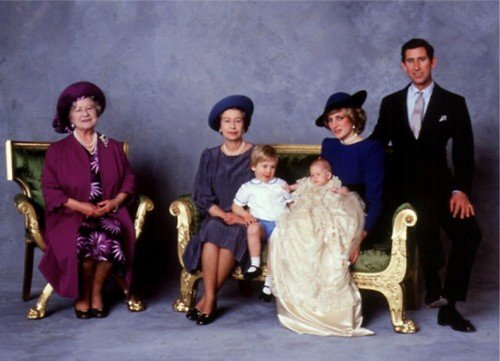 Prince Harry
The lovable and mischievous younger brother of Prince William was baptized at Windsor Castle in 1984. He was given, much like his older brother, six godparents. This includes mostly royals and heads of state. He was also one of the oldest royal babies to be baptized, as his parents waited nearly three months to do so.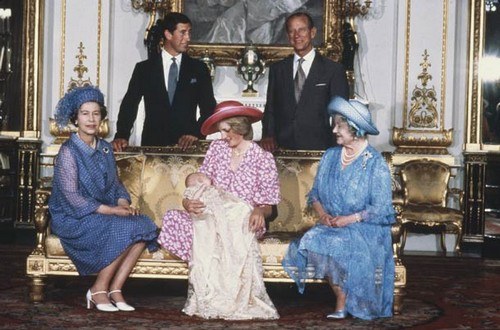 Prince William
Christened in 1982, Prince William wore the original christening gown while held by his doting and loving mother, Princess Diana. His baptism took place in the music room at Buckingham Palace when he was just a few weeks old.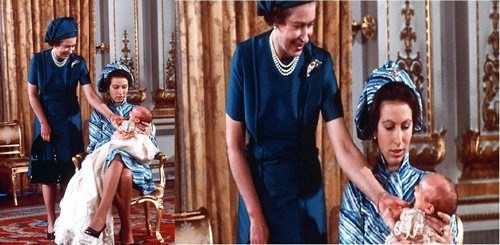 Peter Philips
Also christened at Buckingham Palace, Princess Anne's son Peter Philips was baptized wearing the royal christening gown in 1977.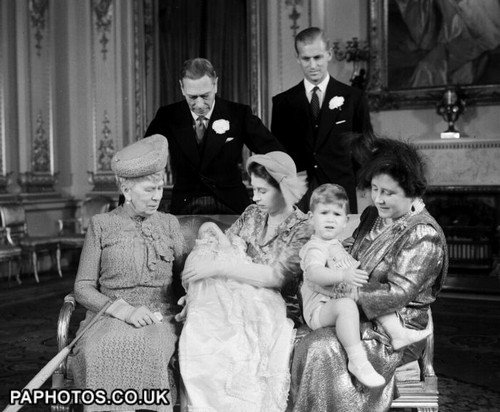 Princess Anne
When Princess Anne was baptized in 1950, her mother, the current Queen of England, was still Princess Eliizabeth, daughter of Queen Elizabeth and granddaughter of Queen Mary.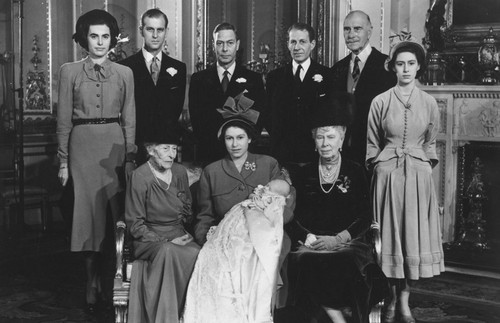 Prince Charles
In 1948, proud parents the Duke and Duchess of Edinburgh, now known as Queen Elizabeth and her husband Prince Philip, christened the future heir of the thrown at Buckingham Palace.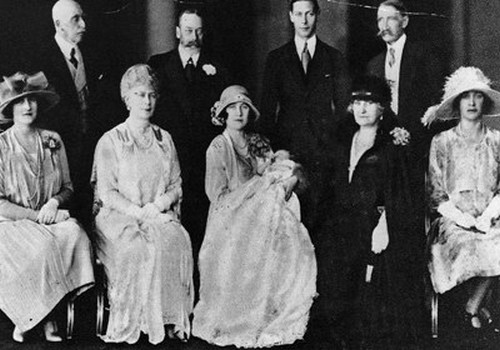 Queen Elizabeth
It was 1926 when the Queen was baptized in England. At the time, her parents were known as the Duke and Duchess of York, though they'd later become known to the world as King George IV and Queen Elizabeth the Queen Mother.