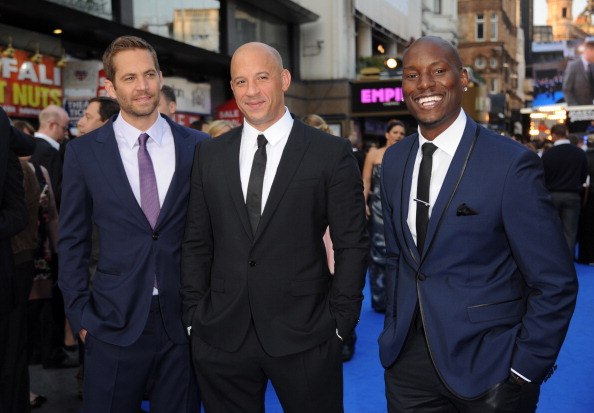 After the death of star Paul Walker, the production of Fast & Furious 7 was brought to a screeching halt. There was a long production break while rumors circulated about which direction the film could possibly take in order to complete the story arc of Walker's character, Brian O'Conner. Walker died on November 20, 2013, in a car accident in Valencia, California. He had not completed his work on the movie at the time of his death.
The film has recently restarted and Universal posted a message on the Fast & Furious franchise official Facebook page. The message shares some information on how they plan to complete the film.
After noting that Walker "had already shot his dramatic scenes and most of his action" for the movie, the message explains that Walker's brothers Caleb and Cody have joined the production.
"We have resumed shooting and now welcome Paul's brothers, Caleb and Cody, into our FAST family," the post reads. "Caleb and Cody are helping us complete some remaining action for their brother and fill in small gaps left in production. Having them on set has made us all feel that Paul is with us too."
The message implies that Walker's brothers will complete his role, serving as body doubles. The Hollywood Reporter previously reported that some CGI effects will be utilized as well.
The Facebook message addressed Walker's death. "Our family experienced an unthinkable shock in November. We had to take time to grieve Paul, the brother we love and lost, and to figure out if we should move on with our film." The movie is just under a year away from it's planned release date.
(Photo by Stuart C. Wilson/Getty Images for Universal Pictures)