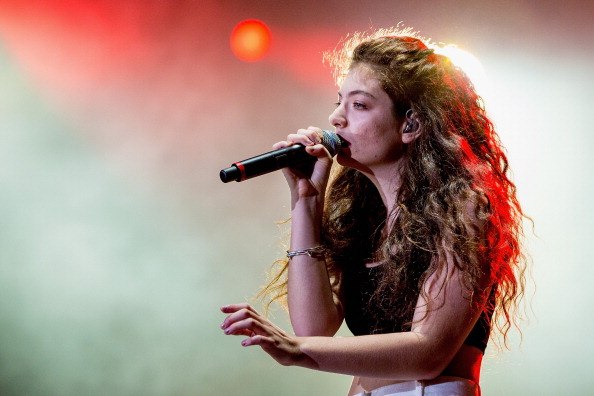 The finalists for the 2014 Billboard Music Awards were announced Wednesday.  Imagine Dragons and Lorde are leading all artists, followed by Justin Timberlake, Katy Perry and Macklemore & Ryan Lewis.
At the upcoming Billboard Music Awards, 2014 breakthrough acts Lorde and Imagine Dragons are both finalists in 12 categories. Lorde's Grammy-winning multiplatinum hit "Royals" and Imagine Dragons "Radioactive," which is also a multiplatinum Grammy winner, are racked in the nominations. Both songs are up for Top Hot 100 song against Robin Thicke's "Blurred Lines," Perry's "Roar" and Miley Cyrus' "Wrecking Ball." Truly, I could listen to these songs on repeat all day.
Justin Timberlake is also leading the pack of finalists, as he is nominated for 11 awards. He is up for Top Artist, battling again against Imagine Dragons as well as Cyrus, Perry, and this year's Super Bowl half-time star, Bruno Mars. Perry was nominated for ten awards, while Macklemore & Ryan Lewis followed with eight categories.
Timberlake's The 20/20 Experience was last year's best-selling album and will compete against Beyonce, Eminem, Drake, and Luke Bryan for the year's Top Billboard 200 album.
The 2014 Billboard Music Awards will air May 18 on ABC, live from the MGM Grand Garden Arena in Las Vegas.
(Photo by Buda Mendes/Getty Images)