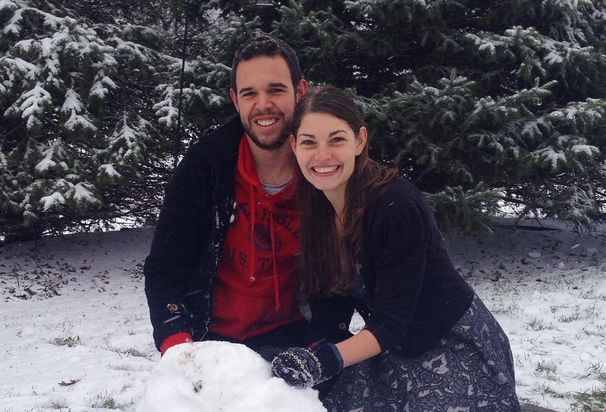 Ladies, if you're ever feeling ashamed about eating at your wedding, don't ever feel that way.  Gentlemen, if you're looking for your idea wife, look no further than Eric Scuta.  Unfortunately Scuta is taken by husband Lewis Blake.  The couple, from New Zealand, recently got married but made sure to pay a visit to Erica's hometown of Minnesota to have both the wedding and enjoy a little hockey action afterwards.
"We definitely miss going to the games and we always say that if we move back to Minnesota we will be season ticket holders," Skuta said, adding that they stream Wild games in New Zealand. The wedding, which took place on November 29th, didn't feature your normal reception.  Instead it was hockey all around.  "When we got engaged, we both joked how neat it would be to do something a little different and have an after-reception party at a Wild game," Skuta said. "When the schedule was released at the start of the season and the game fell on the same day as the wedding, we had to go for it."
Erica, as most brides do, happened to miss out on the wedding food so she did the next best thing.  Dive into a burger at the game!
Skuta said that they wanted to get on the Jumbotron — Blake had made a sign that said, "I flew 8,044 miles from New Zealand to be at this game (and to get married)," in hopes that they'd get a moment in the spotlight. "After the sign was shown at the game we thought we were in the clear and I was excited to finally get a chance to eat some food… little did we know everyone at home was watching us," she said. "We're just two people who enjoy hockey and burgers," Skuta said.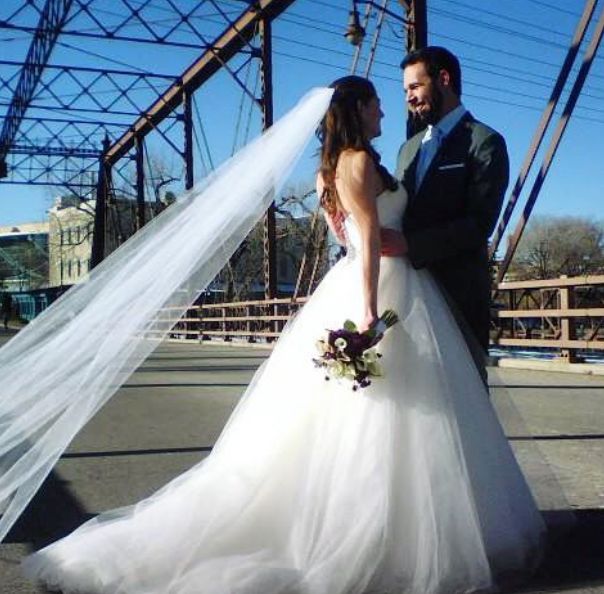 Congrats to the happy couple and eat in good health!
Photos via Instagram