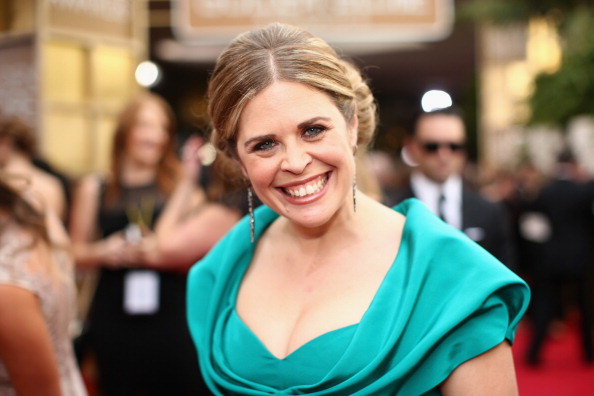 The writer and co-director of the megahit Disney movie Frozen is doing anything but sitting back and resting on her laurels, even with Frozen being the biggest animated movie of all time! Instead, Jennifer Lee is already getting ready to tackle her next project.
She has chosen to adapt the classic young adult fantasy novel A Wrinkle in Time for the big screen. Lee will pen the movie's screenplay, based on the 1962 book by Madeleine L'Engle. The story follows teenager Meg Murray as she travels through time with her brother, Charles Wallace, and her friend, Calvin O'Keefe. Why are they bouncing around through time and space? They are on a hunt to find Meg and Charles's father, a scientist who goes missing.
Lee is not the first writer to attempt to turn this particular book into a screenplay. Jeff Stockwell, who wrote the movie script for the book Bridge to Terabithia, tried a draft of Wrinkle in 2010. However, Disney passed on the project at the time. There was also a 2003 Disney Channel TV movie of A Wrinkle in Time that starred Everwood's Gregory Smith and Katie Stuart.
In addition to Frozen, Lee also co-wrote Disney's Wreck-It Ralph, released in 2012. No director is attached to the new Wrinkle project as of now.
If you never read the beloved book, you have definitely heard of it, as it is a staple in elementary and middle schools. It is unknown whether the film will be live action or animated. Here's hoping for live action!
(Photo by Christopher Polk/NBC/NBC via Getty Images)