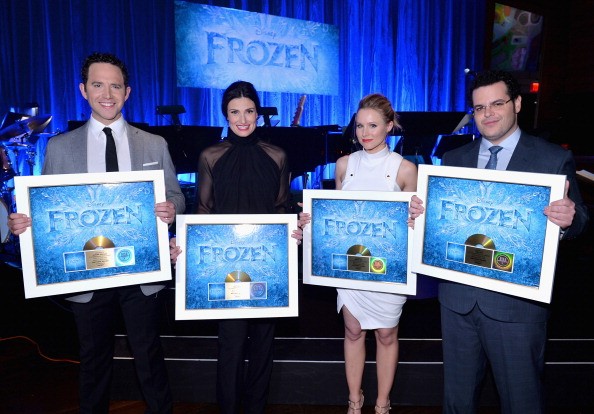 Disney's megahit movie, Frozen, has officially became the highest-grossing animated film of all time. This past weekend, it opened in Japan, its final market, which increased total sales to reach $1.072 billion. This number allowed Frozen to surpass Disney/Pixar's Toy Story 3, which held the number one spot since opening in 2010. The third movie in the Toy Story trilogy grossed $1.063 billion.
Frozen, inspired by the Hans Christian Anderson fairy tale, The Snow Queen, tells the story of two beautiful princess sisters. The older sister possesses the ability to make and turn things into ice and snow with her fingertips. The Oscar-winning movie teaches acceptance, unconditional love, and being comfortable with you are, while making viewers laugh and sing along to the fantastic songs.
The songs were penned by husband-and-wife songwriting team Robert Lopez and Kristen Anderson-Lopez. Mr. Lopez is famous for writing the musicals Book of Mormon and Avenue Q and is one of only a dozen people who have ever won an Emmy, Grammy, Oscar, and Tony Award. Incredibly, he is the only person ever to win all four awards within one decade. Lopez completed this honor when he won this year, along with his wife, the Oscar for Best Original Song. The duo's hit song, Let It Go, sung by Broadway legend Idina Menzel, has been an enormous hit and has been on the Billboard Top 10 since the movie's release.
Frozen has enjoyed critical success since opening in the U.S. in late November. In addition to the Oscar for it's hit song, the 3-D fantasy also won the Academy Award for Best Animated Film.
The snow-filled film is the first billion-dollar title from Disney Animation studios. Its domestic receipts have reached $398.4 million and it has earned $674 million internationally. The film is also now the Number 1 Disney or Pixar film in 27 territories, landing it in the Top 10 of all films globally at the box office. The soundtrack has also been a smash success, resulting in its stars receiving gold records. The singing cast includes Menzel, actress Kristen Bell, and the original star of Mormon, Josh Gad. 
The film was released on DVD and Blu-ray on March 18.
(Photo by Alberto E. Rodriguez/Getty Images for Disney)