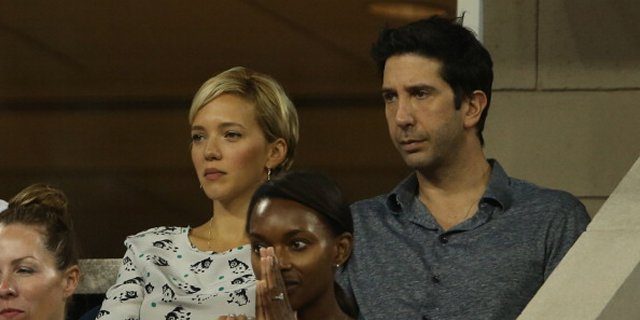 Don't you hate, not only, when your favorite shows go off the air but also when you no longer get to spend time with the TV actors and actresses you love? They're like friends who you have been able to spend time with every week. In recent years, television has grown to be held in as high esteem as film, with roles coveted by actors looking to grow in their characters with the help of the expansive on-screen time and story development opportunities that TV series provide. With this change, the great love that fans feel towards shows and their casts, and the limitless possibilities for a stable job and income, it's no surprise that some of our favorite television stars of days gone by are returning to the small screen. Let's find out who and how.
David Schwimmer
Unless you have been living under a rock for the last 15 years, you know that Schwimmer starred and stole hearts as Ross Gellar on Friends for ten seasons. Thanks to constant, beloved reruns, we haven't had to miss Schwimmer's face but fans will be happy to have some new content to devour.  Schwimmer will star in the series Irreversible, a single-camera comedy pilot for ABC.  The show will be partially improvised, a la Curb Your Enthusiasm, and centers on Andy (Schwimmer) and Sarah, a somewhat self-absorbed, eccentric couple, and their trials and tribulations — most of which they bring upon themselves. The show is based on the Israeli hit Bilti Hafich, which ranked as the No. 1 original comedy on Israeli broadcast TV. Schwimmer will also serve as a producer on the project. Sounds great!
Katherine Heigl
Heigl starred as Dr. Izzie Stevens on Grey's Anatomy from 2005 to 2010. The show continues on and her departure back then surprised fans and was reportedly a bit messy. She has since stayed out of the limelight, instead focusing on raising a family after a few movie fire-and-misses. But Heigl is back, starring in NBC's pilot State of Affairs. Stevens will play a maverick CIA officer who is plucked from the field to become the President's daily briefer. Her character assumes responsibility for targeting America's most critical threats while navigating the unique lifestyle that corresponds with such a high-powered job.
Jennifer Carpenter
Jennifer Carpenter played Officer Deborah Morgan, Dexter's loose cannon and loose-lipped sister on Dexter for the show's entirety, a total of eight seasons and 96 episodes. She'll continue on with a similar role, starring as an FBI agent in ABC's pilot Sea of Fire.  The show chronicles the fallout that occurs in a small town after three teenage girls star in a pornographic film, tearing their families apart and leading to a disappearance, a murder, and other occurrences. Carpenter's Agent Leah Pierce is assigned to the case.
Scott Bakula
Scott Bakula starred on the 90's series Quantum Leap and TNT's Men of a Certain Age. He's dabbled on the small screen for decades, including parts on Star Trek: Enterprise, The New Adventures of Old Christine, Desperate Housewives, Chuck, and Showtime's new show Looking. But Bakula is back as a leading man, starring in the new New Orleans edition of NCSI on CBS. The show will be called NCIS: New Orleans, shocking absolutely no one.
I, for one, am looking forward to all of these intriguing shows and seeing these familiar faces again.
Photo by Matthew Stockman/Getty Images