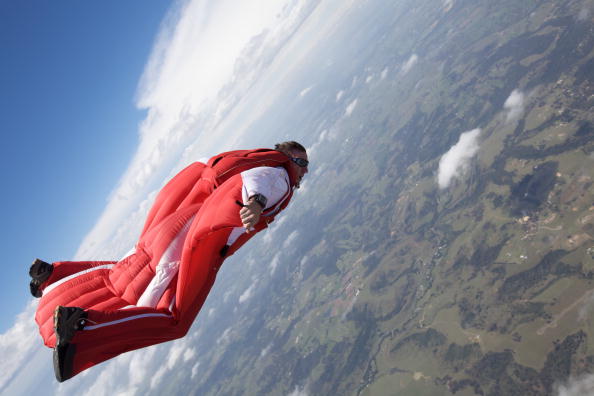 The Discovery Channel has canceled its planned live special, Everest Jump Live, after the avalanche tragedy that occurred at Mt. Everest this past Friday.
The network released the following statement on Sunday: "In light of the overwhelming tragedy at Mt. Everest and respect for the families of the fallen, Discovery Channel will not be going forward with Everest Jump Live. Our thoughts and prayers go out to the whole Sherpa community."
Everest Jump Live was set to air on May 11. The special would have chronicled climber Joby Ogwyn's planned leap off the top of Mt. Everest, during which he would have glided down to the bottom wearing a wingsuit. The network had also planned on airing a five-night, late-night talk show to promote the special.
The recent avalanche is being called the single deadliest incident in Mt. Everest climbing history. The avalanche claimed the lives of 13 people with three still missing, according to CNN. A group of about 50 people were hit by the avalanche just above base camp in the Khumbu Ice Fall. Most of the avalanche's victims were Nepali Sherpas. Ogwyn and the production staff from NBC News' Peacock Productions, the show's producer, were also reported to have been at the base camp in preparation for the special at the time of the natural disaster.
Wingsuit jumping is an increasingly popular sport, in which a human body flies through the air with the support of the suit. The wingsuit adds surface area to the human body, which enables a significant increase in lift. Modern wingsuits, first developed in the late 1990s, create the surface area with fabric between the legs and under the arms. The wingsuit flier wears parachute equipment designed for skydiving or BASE jumping, with a jump ending with the opening of a parachute.
(Photo by Heather Swan / Barcroft Media / Getty Images)