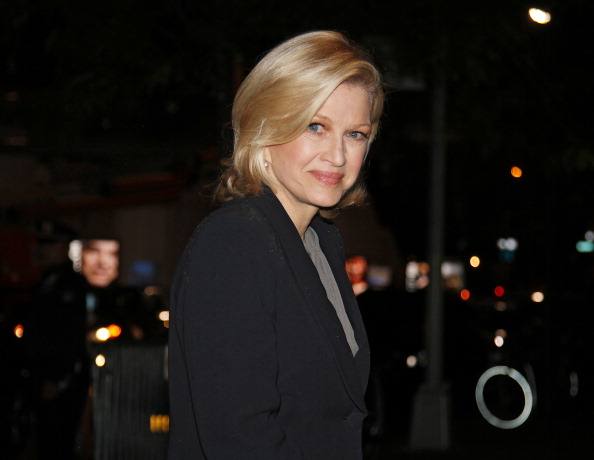 Beloved anchorwoman Diane Sawyer has decided to leave her high-profile position as an anchor on ABC's World News in order to focus on new programming. She will be replaced by 20/20 anchor David Muir, 40, beginning September 2. Sawyer led World News for almost five years.
But don't worry about missing Sawyer, 68, just yet. ABC News reports that Sawyer will lead a team to create and commission big interviews and original re[porting for all of ABC News programs and platforms. She will continue to produce television specials that feature her conducting major interviews.
ABC News President James Goldston wrote the following in a memo to staffers, "For many years to come Diane will be a driving force at ABC News with her exceptional storytelling genius. She will create innovative television specials and events, and of course, continue to conduct the biggest interviews with the most important and extraordinary people in the world. Starting this summer she will begin to develop these new stories."
Sawyer released her own statement: "After wonderful years at World News I decided it is time to move to a new full time role at ABC News. I'll be joined by an incredible team of journalists dedicated to enterprise reporting, innovating approaches to breaking news and new ways of thinking about big issues and events around the world. I can't wait to continue bringing more of my specials to prime time and appearing on all ABC News broadcasts, as well."
ABC News has been experiencing its most-watched season in five years and best news demo number in the past three years, and has increased its number of viewers in the Adults 25-54 range.
In addition to being the new World News anchor, Muir will also serve as managing editor for the program. Another new role being assigned at ABC – George Stephanopoulos, 53, anchor of Good Morning America and This Week, has been promoted to Chief Anchor or ABC News, in which he will handle special reports and breaking news.
(Photo by Rob Kim/Getty Images)