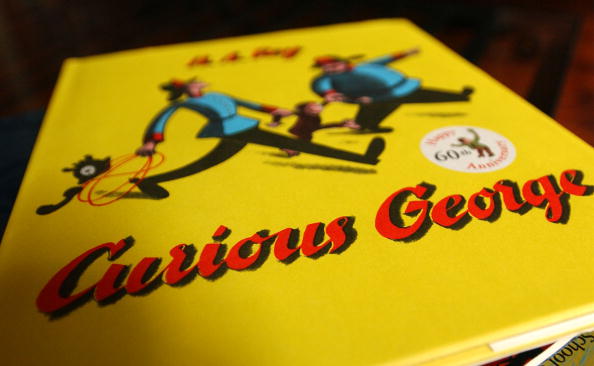 Curious George is probably the most famous monkey in the world. He's the protagonist in a series of children's books, movies and television shows that are designed for children. George is a monkey that lives with his best friend, the man in the yellow hat. The monkey gets his name honestly, because he is very curious. He gets into just about everything, usually making a mess of whatever it is he's trying to do. It seems as if George might be a troublemaker, but he's not. He's simply a monkey whose curiosity typically gets the best of him and causes him to learn valuable lessons in each video or episode. He's a helpful monkey, but he's usually not sure how to help in the most helpful manner.
Curious George was created as long ago as 1939, but he was not named George at the time because of the fact that no one wanted to use the name George to describe a curious monkey always in trouble because of the name of the current King of England, King George VI. The books are some of the most popular books in the world, and that's spawned a series of children's shows and videos that star everyone's favorite monkey.
Season 1
This is a complete video with several different episodes from season one, part one of the series of Curious George. It's a bunch of cute, short videos your kids will love. Pick and choose with ones you want to watch with ease.
Part 2
This is another bunch Curious George videos. It's popular online because it's several different episodes from the second part of season one, and kids love to watch more than one episode at a time. Variety, after all, is the spice of life.
Part 3
Finally, you can watch the last portion of season one on this part three episode of several different videos of Curious George. It gives your kids some variety when they are picking and choosing what it is they want to watch from this particular season.
The Color of Monkey
This is a much shorter episode of Curious George. It's one episode and it's all about color. This is a good episode for kids because it helps them learn colors and understand the differences between each one. Curious George might get into trouble, but not too much here.
(Photo by Spencer Platt/Getty Images)