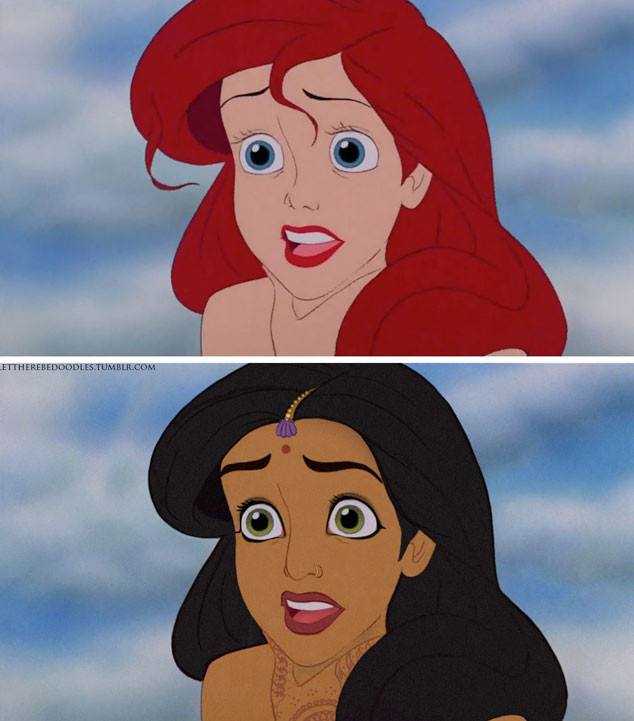 Disney has received flack in the past for not featuring a multitude of different races in its cartoon movies. A Google search will show you that in addition to the question of whether different races are depicted at all, Disney has had a questionable background of how different races are depicted when they are featured. Only four of the official Disney "princesses" are women of color: Jasmine (Aladdin), Mulan (Mulan), Pocahontas (Pocahontas), and, most recently, Tiana was the first black princess in 2009 (The Princess and the Frog).
Tumblr artist lettherebedoodles decided to shake up a few things. She re-imagined some of Disney's leading ladies, giving them a new  "race-bent" look. "There wasn't really any rhyme or reason to my choices," the artist explained. "I just started fiddling with the images and these happened."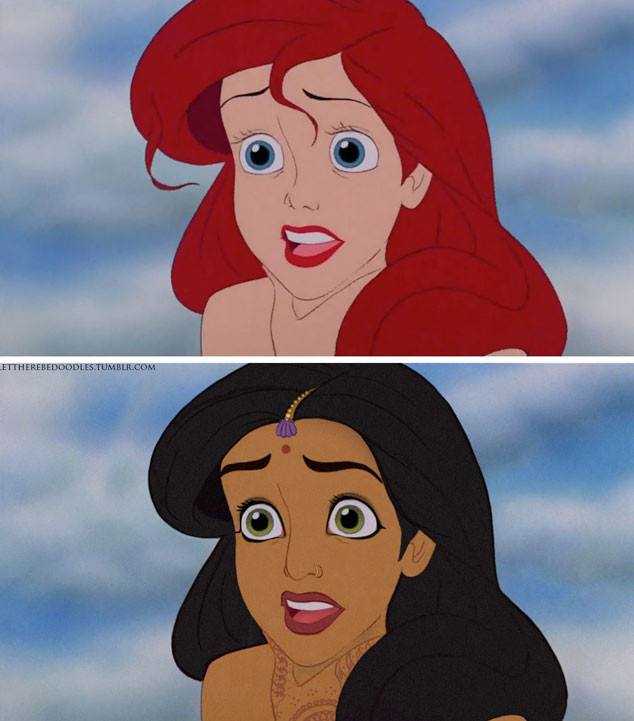 The artist, who goes by TT, explains that she didn't do this for a political statement, but instead designed these stunning beauties just "for fun."
"No political agenda, no ulterior motives," TT clarified. "I just love Disney and chose a few of my favorite characters to alter. I feel like there's beauty in every racial background, and this is honestly nothing more then an exploration of different races from a technical and artistic standpoint."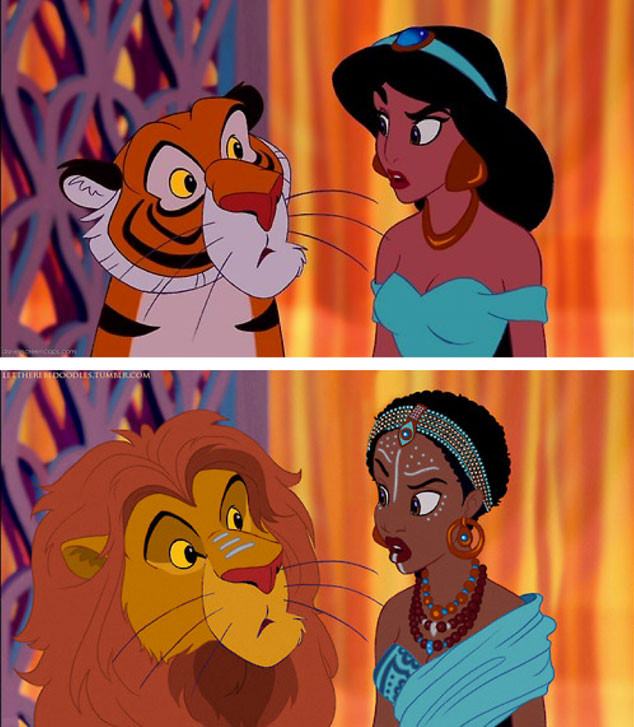 "Fairy tales are constantly being taken out of their cultural context. Most of the fairy tales that we know now were taken out of their original cultural context and altered," TT explained. "Aladdin was originally set in China. The Frog Prince was Latin, and was altered over and over again in several countries. The stories have been and can be altered in many ways."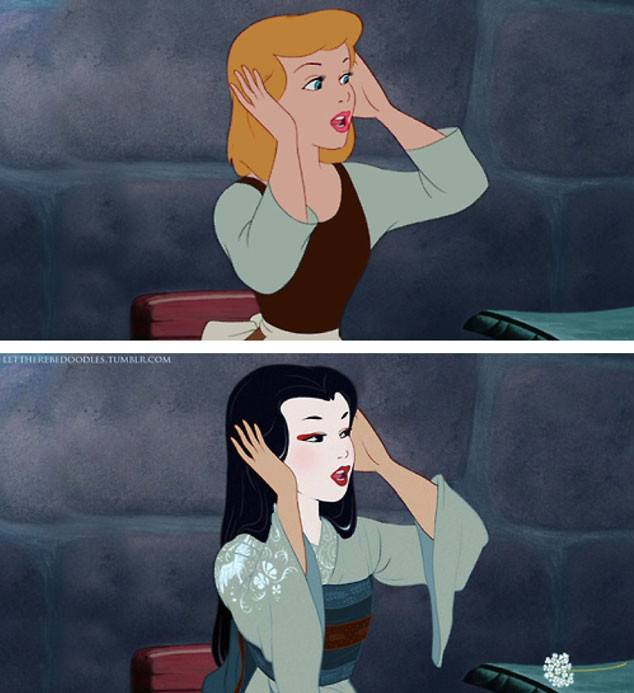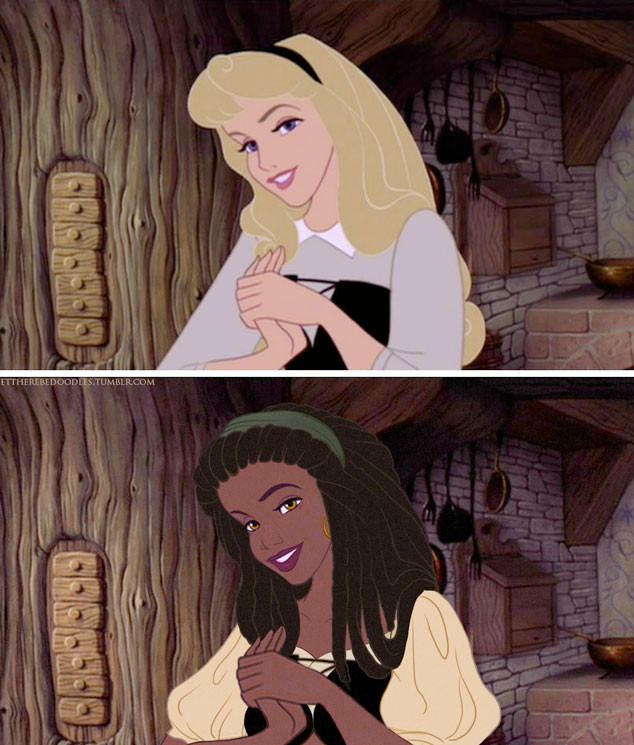 Don't these all look like amazing movies? I want to watch them all! TT made all the new characters so beautiful and so interesting looking, don't you want to meet them and hear their stories? One can dream….
(All photos courtesy of Lettherebedoodles.tumblr.com)