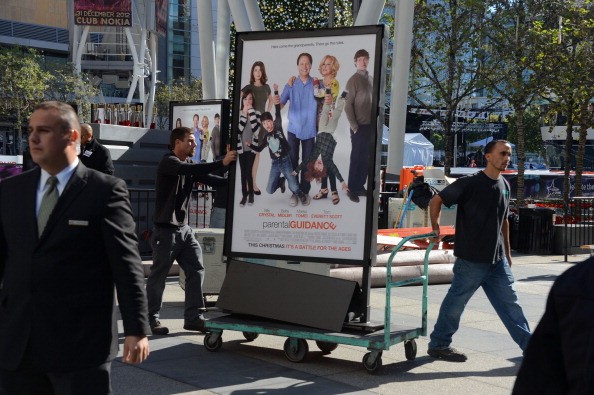 When you add Billy Crystal and Bette Midler to any movie, you're bound to get a successful hit that's hilarious, and Parental Guidance is no exception to this rule. The movie about a set of grandparents dying to spend some time with their grandchildren is one that the entire family will love, and it's something that every family will learn from. If you haven't seen it yet, go ahead and rent it. It's worth it. Here are five of the lessons you might just learn from the film.
Parents Need Grandparents
You might think you don't need your own parents when it comes to raising your kids, but you do. They have a lot of experience, and they're pretty awesome people. Additionally, there's something about a grandparent that a parent just can't offer their own kids, and kids need their grandparents.
Speak Up
When you don't speak up about what you want and what you expect, no one knows. If you don't like the way your mother-in-law steps on your toes about parenting, say something to her instead of just letting it simmer. She's not going to know what she's doing to offend you if you don't tell her, and this movie is a perfect example of that.
It Takes a Village
It's an old saying that it takes a village to raise a child, and it really does. It takes several people to be there, to listen and to understand what it is kids are going through, which is why we need our grandparents and other family members to spend time with our kids to help them, and to help us. It's impossible to be a parent without any help.
Parenting Changes aren't All Good
We all know that parenting has changed a lot in the past few decades, but that doesn't mean every change is a good one. In this movie, parents and their adult daughter don't see eye-to-eye on raising kids because their styles are so different. However, when you work together and combine a few different methods of parenting, there's a big chance for success.
Dysfunctional Families are Fun
No, really; it's true. The dysfunctional family that can't spend a few minutes together without debating, arguing and poking fun is the most fun family. This is the family that has the most to offer, and it shows a level of comfort that some families simply do not have. You will learn watching this movie that it's okay to think differently, not to understand and not to feel you have to accept everyone else's way of thinking.
(Photo by Frazer Harrison/Getty Images)