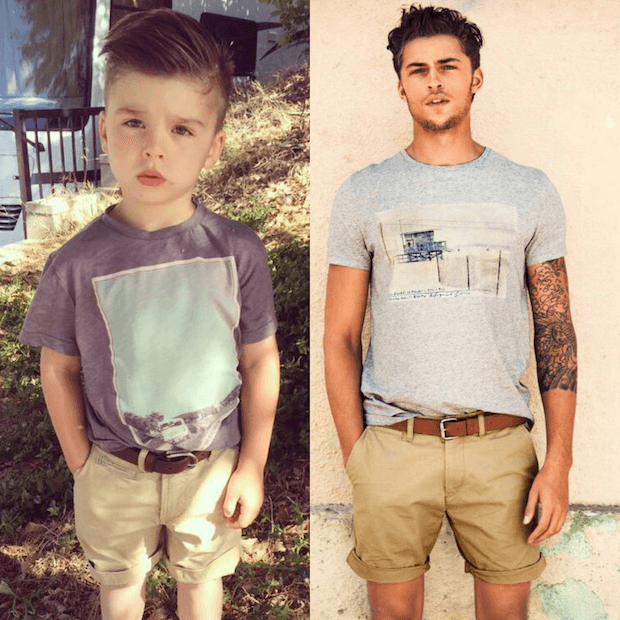 Enjoy a good photo of an adorable youngster? How about one of a gorgeous male model striking a high-fashion pose? Well, put the two together and you get Ryker Wixom, aka the Mini Style Hacker.
Ryker and his mother Collette Wixom have a fashion blog/Instagram account/Facebook page, Mini Style Hacker, which features Ryker styling in some adorable outfits. Many of the photos of Ryder are side-by-side photos of male models, with Ryker impersonating and dressed like the model.
Ryker is a natural in front of the camera, and is a precious, beautiful little boy with a cooler-than-cool haircut (shaved up the sides, long and slicked over to one side on top). He also looks like he was born with sunglasses on.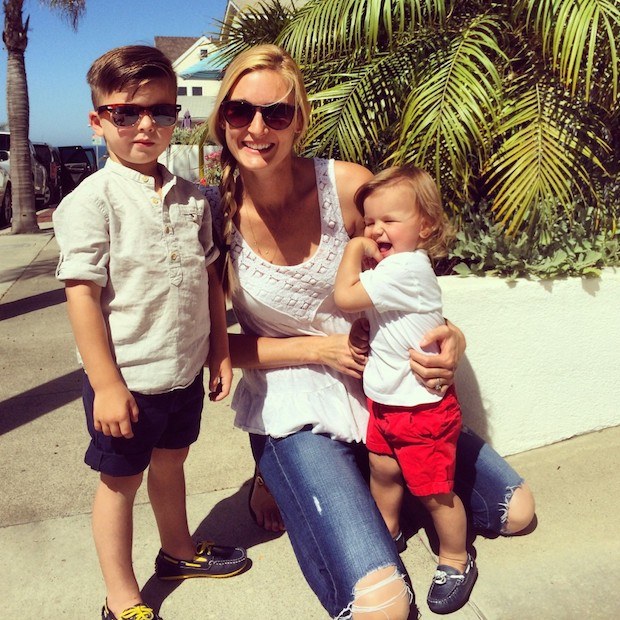 Mini Style Hacker has social media followers numbering in the tens of thousands. On the blog home page, Ms. Wixom explains how the whole idea for the blog came about. She didn't do it to dress up her son in expensive clothes and have him prance around, trying not to get his hands dirty. Instead, she saw fashion photos of children on Instagram and noticed instantly the Gucci and Ferragamo articles the children were wearing. She knew her children, and most children, never get to wear those types of brands. So Collette "thought it would be fun to 'hack' the style of men in fashion and show other parents how they could do the same."
Collete also explains that she and her husband "are in no way 10%ers," so the clothes she dresses her son in are average-priced clothes that the average mother or father can afford. Under each of the blog posts, Collette lists where each item is from so that readers can go out and purchase the looks themselves.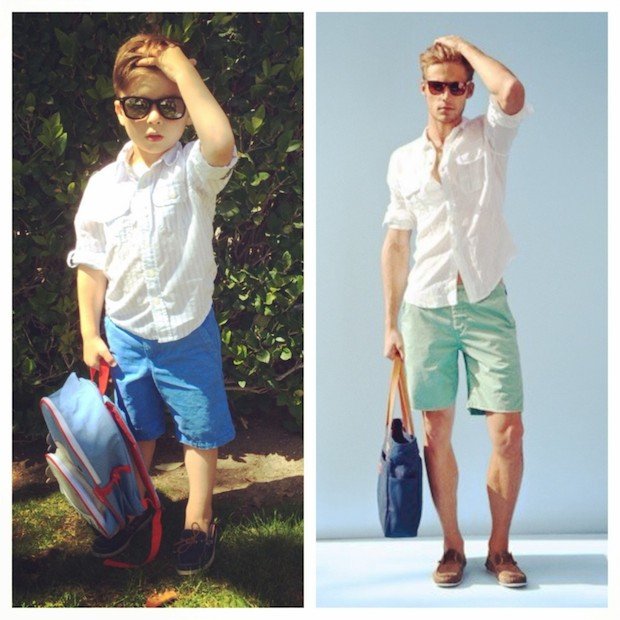 Collette describes how her son is by no means a model or an actor.  She describes him and his brother as "boys in every sense of the word" and states that Ryker "is a regular kid who does regular kid things." Collete is able to get him to pose by using creative make-believe strategies. Here's her great advice for other parents.
"I am able to get him to 'pose' by making it fun for him.  We use our imaginations a ton and have a great time while doing so.  If you see him with his hands in his pockets, he is holstering his imaginary laser guns.  If you see him leaning against a wall, he is trying to push it over with his body weight.  If your child hates having their picture taken, give imaginative play a try!"
Great advice! We're lucky Collette figured out such a fun way to take photos of her son and that she has shared them with the world, for Ryder is precious and these photographs are a riot!