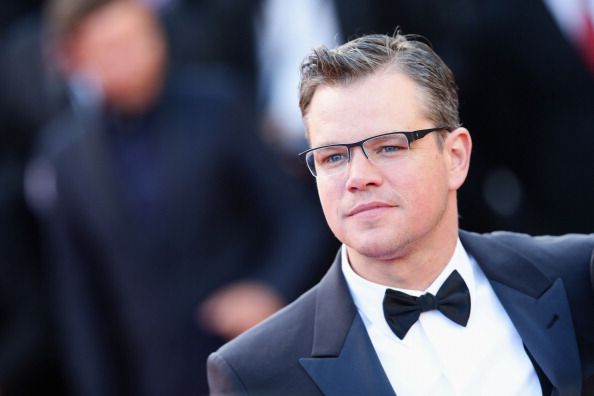 There is no rule that being the proud owner of a dadbod means you even have to be a dad. In fact, some of Hollywood's leading men don't have kids of their own, but they are rocking the dadbod like they do. It's totally acceptable, though, since that's what appeals to women. Some of the best dadbods in Hollywood sometimes get in shape for a role, but it's not long before they are back in their comfortable dadbod and rocking the casual look that shows off they're not doing anything even close to going to the gym. Here are 30 of the best celebrity dadbods around.
Photo by Getty Images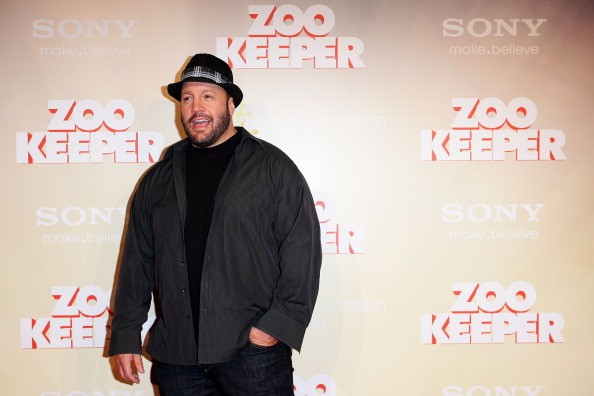 Kevin James
What we love about everyone's favorite mall cop is that he's been rocking the dadbod since long before the dadbod became cool (which was like, this week, right?). Kevin James is one of the funniest actors in all of Hollywood, and he's not ashamed of the fact that he has a dadbod. In fact, he's proud of the fact that he's not rocking the six-pack and he manages to show it off as often as he can in his roles. We love his confidence and his humor.
Photo by Getty Images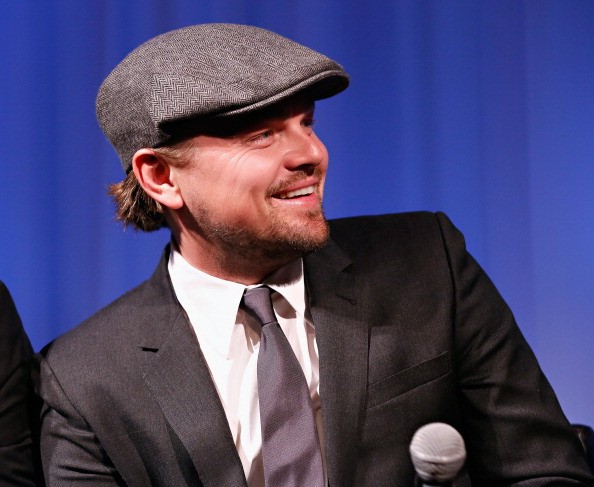 Leonardo DiCaprio
Some people go back and forth about this one, but we are going to say that when you're this talented and successful, you should get a bit of a break on being absolutely perfect. There is some question as to why DiCaprio let himself go a bit over the years; some speculate it has more to do with over-indulgence than anything else, especially since he's not exactly a father. He's still rocking the dadbod with his confidence and his sheer talent, in our opinions.
Photo by Getty Images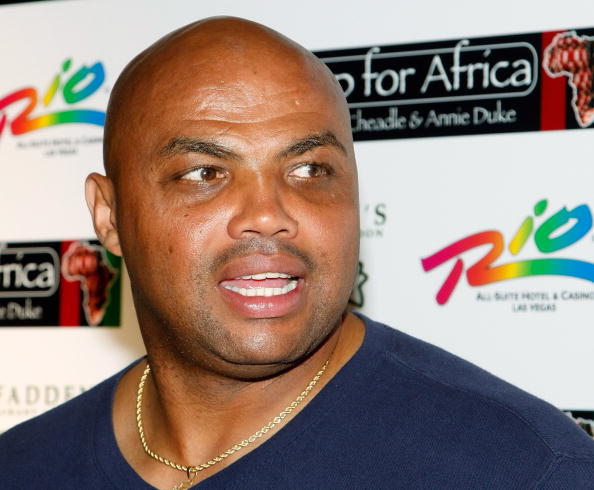 Charles Barkley
He's one of the most famous basketball players in the history of the game, and we love that about him. He once had a body that would make anyone else feel completely inadequate, but he's let that go a bit over the years. He doesn't look bad at all, but he's certainly not the tightly muscled man he was a few years back when he was still in the midst of his superstar days. He's rocking his newly acquired dadbod, though.
Photo by Getty Images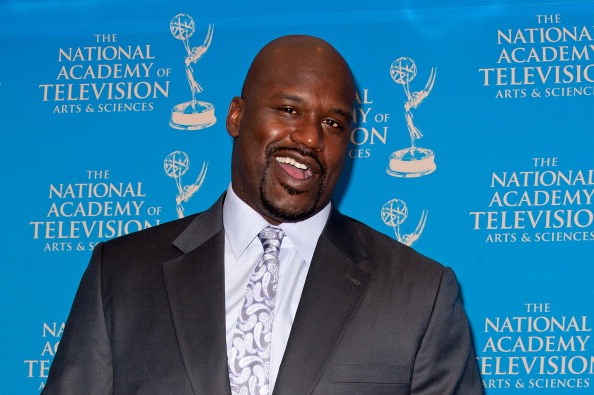 Shaq
One of the most famous and most talented men in sports history, Shaq is not at all worried about carrying a little weight in the front anymore. In fact, with his height it almost works more for him than his fit and trim days. We love it, and we think he's looking good. In fact, we can't think of a time in which Shaq didn't rock whatever it was he was doing at the time, including his own body and his own exercise regime. We love it, and so do most.
Photo by Getty Images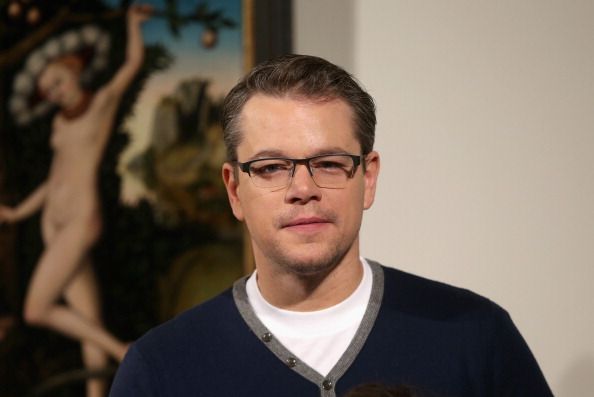 Matt Damon
If you had to pick a celebrity father of the year, wouldn't he either win or be right on top of your short list all the time? There is never a time in which Damon comes across as anything less than completely devoted to his kids and his wife, and we love that a man with this many daughters has managed to stay oh-so-sexy over the years. Sure, he's not as fit as he was, but his new look is working for him quite nicely.
Photo by Getty Images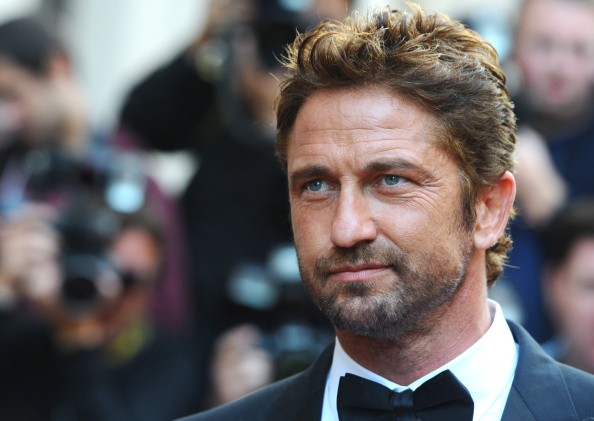 Gerard Butler
He's open, honest and that accent makes us blush. He's never one to pretend to be something that he's not. This means that he works hard to for his roles, especially when they require he looks pretty perfect without a shirt. But the moment that role is over, it takes him no time at all to get his dadbod back on and rocking, and that is actually kind of awesome. He's still hot, so as long as he's not too casual about letting himself go, we don't care either way.
Photo by Getty Images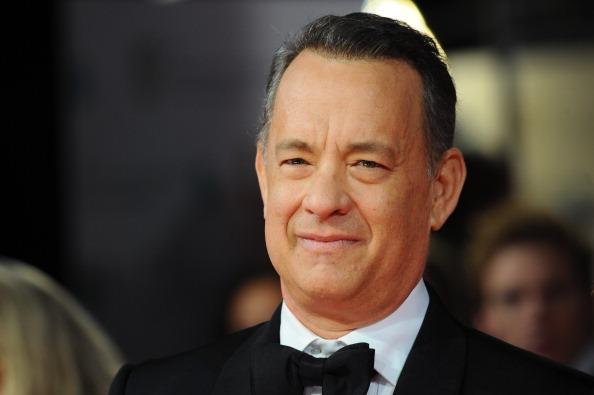 Tom Hanks
He's a Hollywood legend who isn't even close enough to be age-worthy of legend status. But what we love about Tom Hanks is the fact that he's rocking the dadbod. At his age, though, it's almost expected. What's impressive about this father is that he's rocking it but in the most minor of manners, so he's still slender and trim, but he's not ashamed that things are no longer perfect as they might have been in his younger days. That's pretty cool of him.
Photo by Getty Images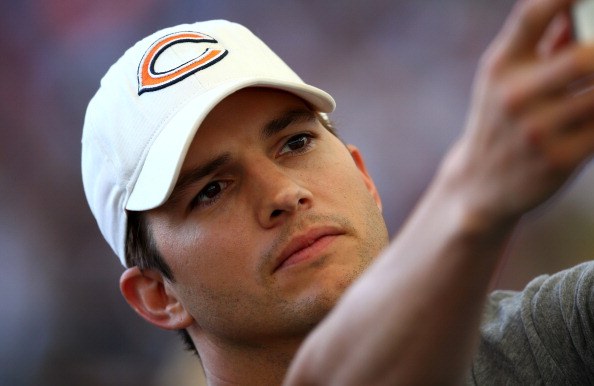 Ashton Kutcher
He's another of the on-again, off-again hot body men in Hollywood. Since he's been home more with his new little family, however, he's let himself go just a bit. We've seen several photos of the actor out and about in recent months with what appears to be a bit of a belly beneath his clothes, and we can't say it doesn't work for him. Though we suspect that he'll get fit again before too long when the next role comes around needing him to remove a shirt at some point.
Photo by Getty Images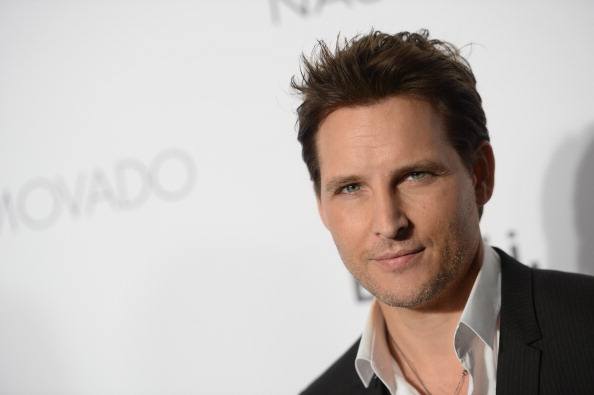 Peter Facinelli
He's our favorite vampire from the "Twilight" series, and he's looking good. Even though he's rocking the dadbod like no one else these days, he's looking good. Could it be that his new lifestyle is just working for him or could it be that he's just getting comfortable in his own skin and looking better than ever? He doesn't make a belly look bad at all. In fact, he's looking pretty good carrying a little bit of additional weight.
Photo by Getty Images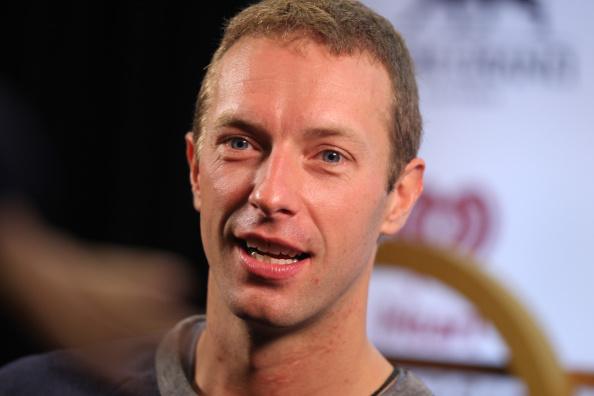 Chris Martin
Chris Martin is such a yo-yo (and we don't mean that in a 'stupid' sense). He will show up for an event with a bit of a belly under his shirt and seem like he's been on vacation with a few cold beers over the past few days and then show up again a few weeks later looking all slender and muscular and fit. We imagine he's one of those men who thinks about losing 5 pounds and wakes up 15 pounds lighter the next morning. Perhaps that's why women like men with a dadbod.
Photo by Getty Images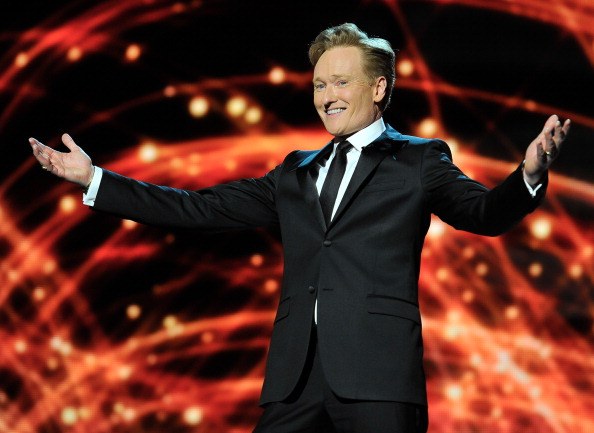 Conan O'Brien
He's not a young soul anymore, but he's not working on perfection either. Even men his age sometimes prefer to spend more time in the gym than they do with their kids, but not Conan. In fact, he's more into having a good time with his family and his career than he is having a good time in the gym. But it works for him, because you see how happy he is when he's talking about the things he loves, and that is what makes all the difference.
Photo by Getty Images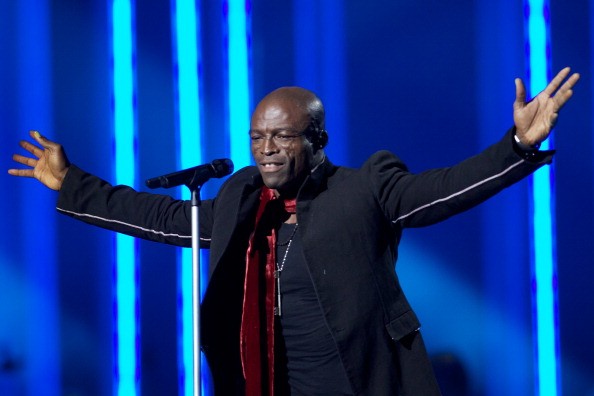 Seal
Heidi Klum's ex-husband has three kids with the supermodel and he even raised her oldest child as his own since they did begin their relationship while she was pregnant with her first. That doesn't mean that he's in the supermodel body phase, however. The lovely singer has decided he's happy being himself and he has no reason to work his behind off at the gym for a perfect body. He knows he looks and sounds good just the way he is.
Photo by Getty Images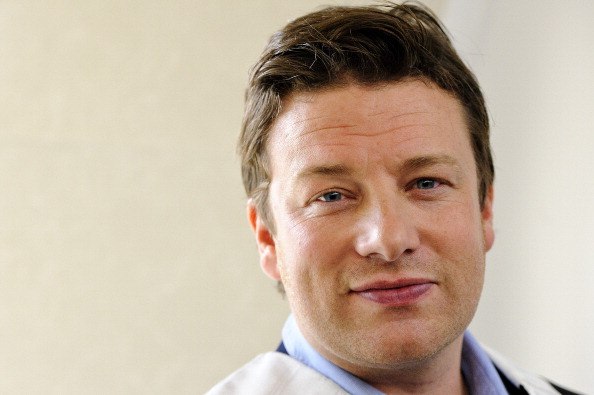 Jamie Oliver
The famous chef has a gorgeous wife and a beautiful family, but he's not too worried about hitting the gym on a regular basis. And with all that good food around him at all times, it's no wonder he's working on his family and career more than on his body. Now, he looks amazing and his dadbod is one of the best in our opinions, but he's not working to correct that little bit of a belly he's got going on, and we're not mad about that in the least.
Photo by Getty Images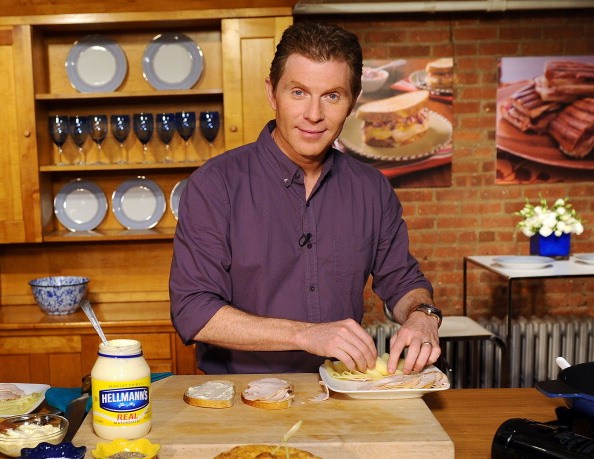 Bobby Flay
He's a famous chef and he's really good at it. He's looking good, too, even though he is in the middle of a divorce, which cannot be easy on him. We do wonder if he's going to make it a point to spend more time at the gym now that he's a single guy or if he's going to continue to eat his good cooking and look for a new lady who will love him for who he is, which is a man with a slight dadbod and a killer amount of talent in the kitchen.
Photo by Getty Images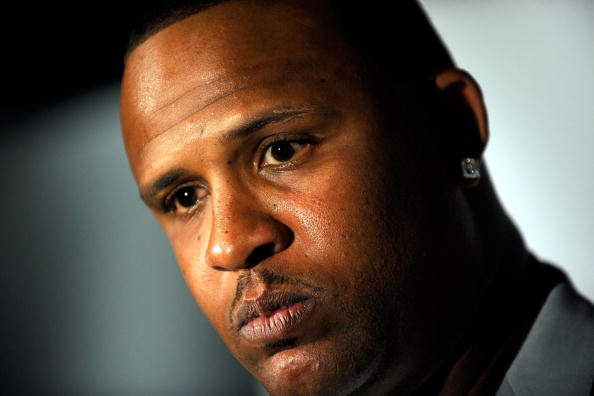 CC Sabathia
He's a famous baseball player with an exceptional amount of talent, and he's rocking the dadbod like no one else. It's amazing just how much he can rock the dadbod despite his years on the field, but we think he's good at having a good time when he's not in the middle of a game. Perhaps that's why his abs aren't as good as his baseball skills. Either way, however, he's got a dadbod and he's not hurting because of it.
Photo by Getty Images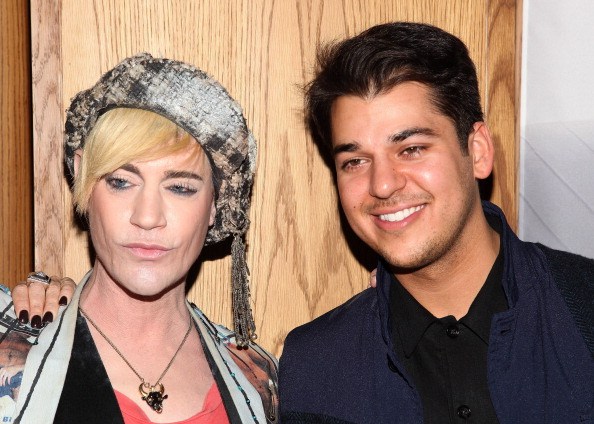 Robert Kardashian
He's not a dad, and he's got some personal issues going on, but we like that he is imperfect. We like that pretty much everyone in the Kardashian clan is imperfect. If you think about it, they are all imperfectly perfect and it is their confidence and their self-love that lets them rock their clothes and bodies the way in which they do. We know Rob isn't happy with his dadbod at the moment, but we think he looks good and we're happy he's working on being healthy.
Photo by Getty Images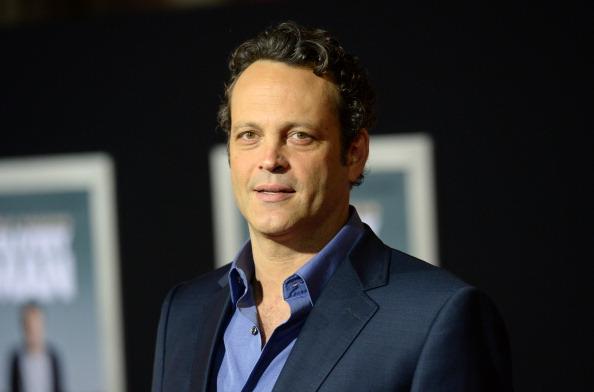 Vince Vaughn
Do you remember when Vaughn was first in the business and he was ripped? He has muscles, he was trim and there was not an ounce of fat on his body – anywhere. Now he's just comfortable and imperfect and looking better than ever if you ask us. We love that he's taken on the role of dadbod Hollywood actor with a couple of kids and a wife. We love that he's funny and can make us laugh without even trying, and we really love that he's okay with his body. That's awesome.
Photo by Getty Images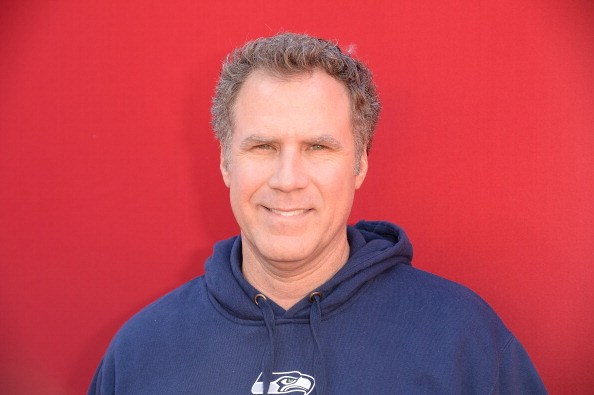 Will Ferrell
Never one to even try to be perfect, Will Ferrell is one of the most hilarious actors that has ever worked in Hollywood. He's funny, he's nice and he's always willing to say hi to his fans and crack a joke. But what he's not willing to do is spend his life at the gym working out. He takes care of himself, but he's not worried about a little belly or the fact that there is not one visible ab on his body. We're okay with that, too, since it's a lot less pressure on us.
Photo by Getty Images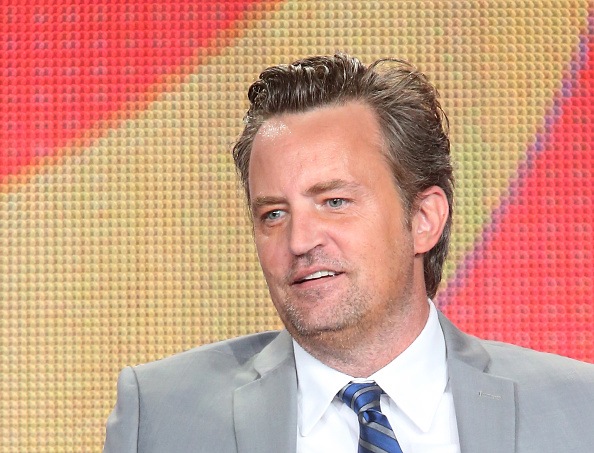 Matthew Perry
He's another yo-yo when it comes to his frame. For a long time he had some problems with addiction and you could see it in his body. Then he was clean and you could see that he put on some weight. He's been able to get fit and healthy in between, but he's back to rocking the dadbod these days and we do have to say that it seems to work for him. Too thin and he looks unhealthy; but right now he's looking pretty much as good as ever, and a little meat on his bones is likely the reason.
Photo by Getty Images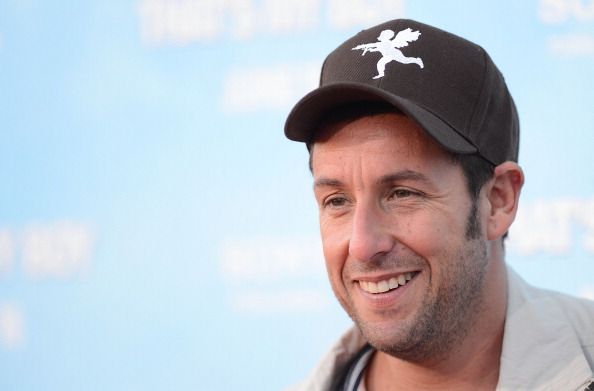 Adam Sandler
When has Adam Sandler ever been perfect? Never; but he's still perfect. His body might not look like David Beckham's – which is very nice by the way – but he still looks great. He's one of those men with the kind of personality that would make you forget about his looks even if he looked more like a 500-pound gorilla than the actor he is. He's funny, he's kind and he's always doing something to brighten the lives of others with his dadbod and all.
Photo by Getty Images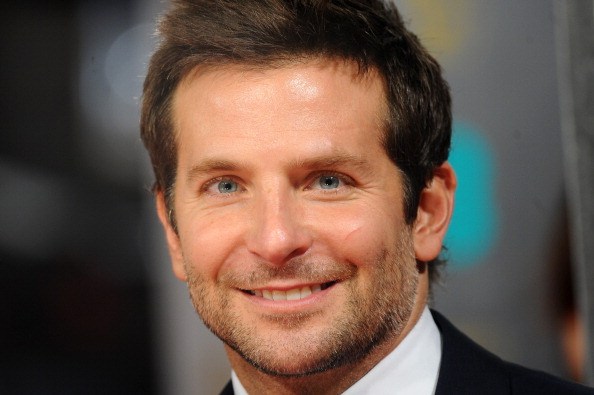 Bradley Cooper
There are times when he gets really fit and really good-looking to play a role, and then he goes back to his comfort zone. And Cooper's comfort zone is his dadbod. We don't hate it, however, since it really does seem to work for him. And what also makes him even cooler in the opinion of so many is the fact that he often takes his mom as his date on various red carpets, which is really just kind of awesome in a way we cannot describe.
Photo by Getty Images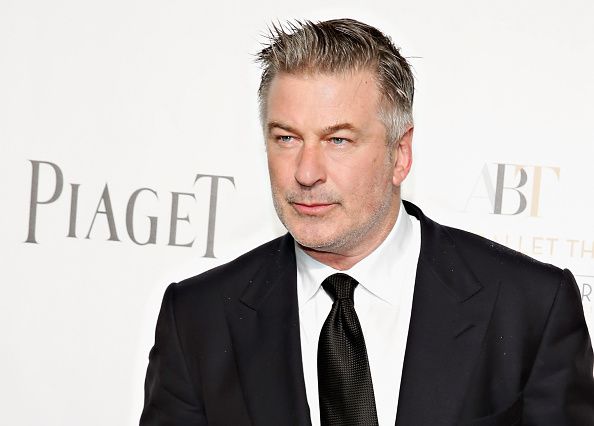 Alec Baldwin
He was one of those very fit and very trim young men when he first began his acting career in Hollywood. He's let himself go a bit over the years, but he does have new kids in the house and he's remarried and living his life. He's had some drama with his kids in the past, and he's just decided that rocking the dadbod is more for him than for anyone else, which is actually quite find since it does seem to work quite well for the actor.
Photo by Getty Images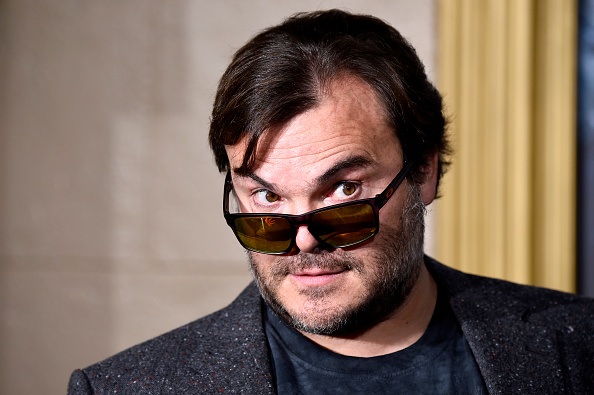 Jack Black
One never to apologize for his lack of desire to hang out in the gym lifting weights, Jack Black is the epitome of body confidence. He's never once let his body image get in the way of what he does for a living or how he feels about life, and leads us to believe he has no negative body-image of which to speak. That is one of the nicest things about him, too. We love an actor who can be himself and still be so successful without worrying about every conforming to the 'norm,' as so many others do.
Photo by Getty Images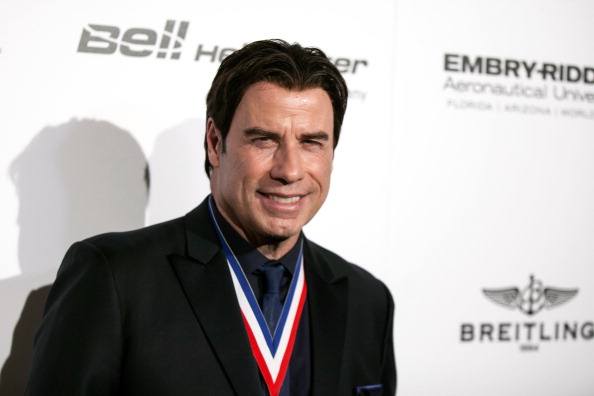 John Travolta
Remember him from his "Grease" days when he was physically perfect? He's certainly let himself go a bit since then, but he's still looking good in the eyes of so many others. He's a man who seems to age with grace and dignity, and he seems to welcome change as he gets a little older. He, too, had a baby late in life with his lovely wife, and the two of them seem to be adapting quite well to their new little family and the changes that are frequently thrown at them.
Photo by Getty Images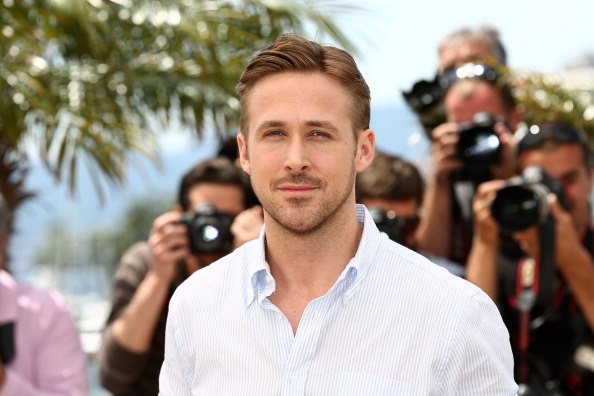 Ryan Gosling
Now here is someone who always looks good without a shirt. It seems, however, since welcoming his new baby girl with his longtime love Eva Mendes, he's let himself go a bit. It's not overly noticeable, but he's not the chiseled piece of perfection he was before. He's got a little bit of a paunch to him these days, and it's not a bad thing. He doesn't look inappropriate or gross or even as if he's really out of line. He probably still works out on occasion, but you can tell he's home more than he's not these days.
Photo by Getty Images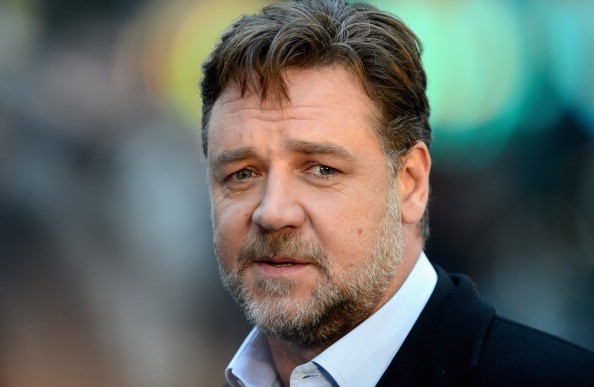 Russell Crowe
Russell Crowe is another one of those actors who has really changed a lot since he first became famous. I guess that's what happens to a lot of men as they age. They begin to see that they look good just aging naturally and they decide to stop with the excessive workouts. Additionally, he is one that does seem to go with more of a 'when I have a role,' kind of attitude. He'll get fit for a role and work hard to maintain a hard body for that, but otherwise he's good to go with his dadbod.
Photo by Getty Images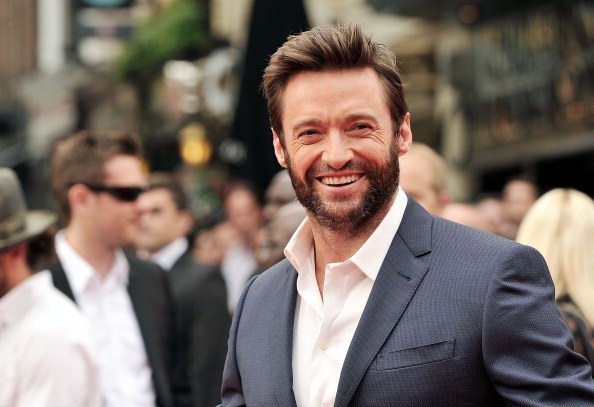 Hugh Jackman
We love Wolverine, and we think that even with a dadbod he's still one of the most handsome men in the business. He has a little bit of a belly when he's not filming and he's just enjoying his family, and it's kind of cool to see a man with that kind of good looks 'let himself' go in a manner of speaking and still look so good. But if a woman did that, she'd be crucified in the media – or she'd have pregnancy rumors starting in no time.
Photo by Getty Images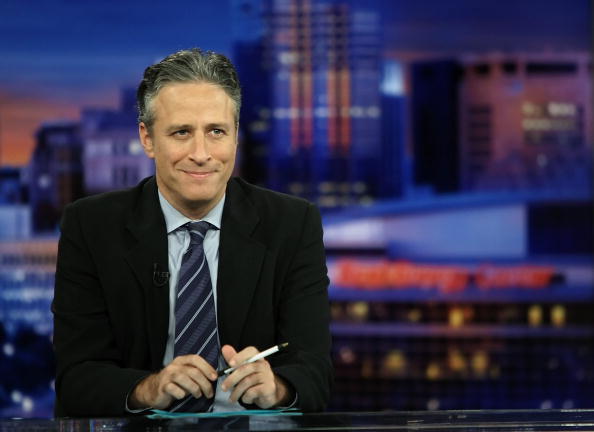 Jon Stewart
He's one of our favorites, and he's not afraid to rock the dadbod. In fact, he does it quite well and he's not at all ashamed of it. There's a thing about being funny and being less than perfect that kind of makes a man all the more appealing to women. Perhaps men like this are a bit more relatable to women, even if Stewart is far from out of shape. His dadbod is pretty minor, but that doesn't change the fact that he has one and he is absolutely rocking it as much as anyone can.
Photo by Getty Images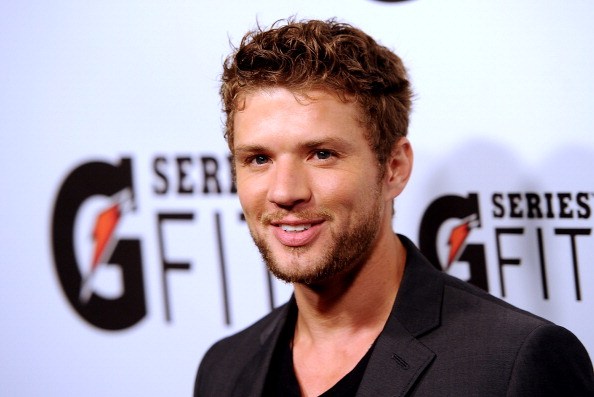 Ryan Phillippe
Back in his prime, he was perfect without a shirt. Today he's still looking good without one, but he's nowhere near as perfect as he was. His abs have disappeared a bit more over the years, and he tends to only get fit when there is a role with his name on it that requires he look a certain way. Otherwise, he seems to be enjoying the idea that he can still have fun without working out so much to keep his body looking absolutely perfect all the time.
Photo by Getty Images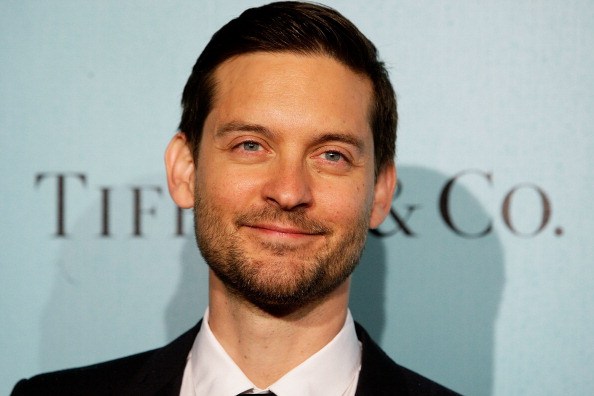 Tobey Maguire
Spiderman himself has really let himself go. He's gained a significant amount of weight since the last time he dawned his Spidey suit, and it's apparent. But you know what? The dadbod works for him, even if it's one of the more extreme dadbods on the list. He looks a bit like an older version of himself as Spiderman with a dadbod – because he is an older version of himself – but it works since he doesn't quite have that baby face going on anymore.
Photo by Getty Images