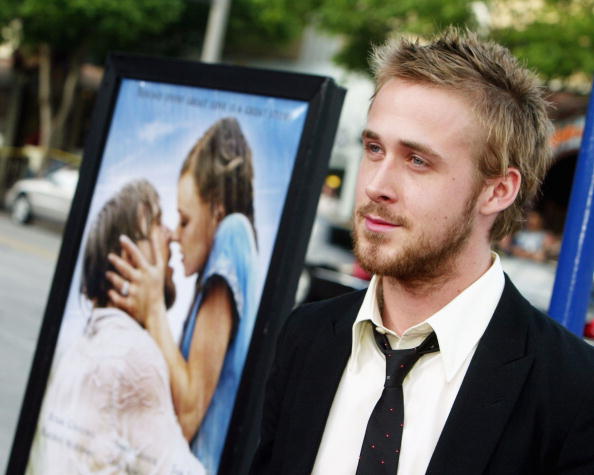 When the temperature drops and the sun sets before you even get home from work in the evenings, it means it's time for at-home date nights and romantic movies. There's nothing more romantic or enjoyable when the weather is cold than curling up by the fireplace and watching a great romantic movie with your special someone. However, it's not always simple to find a great romantic movie to watch – until now. We have compiled a list of the greatest romantic movies around for both men and women. No one can complain about the movies on this list.
An Affair to Remember
When Cary Grant's character meets Deborah Kerr's character, they fall for one another. He's a handsome playboy and she's a singer at a nightclub. They have nothing in common, and they're both engaged to other people. They decide to carry on their affair on a cruise to New York from England and they agree that they will meet again in six months at the top of the Empire State building until something tragic happens in their lives. Things can't be easy and this movie is a great one.
Ghost
When Patrick Swayze's character is murdered, his girlfriend – played by Demi Moore – misses him. He is a ghost that is still on earth trying to reach out to his girlfriend when he finds himself with a spiritualist (Whoopi Goldberg) who can communicate with him to his girlfriend. It's a funny, great movie that men and women both like, despite being considered a love story that's all for women. It's something you'll enjoy watching together.
Miss Congeniality
Who doesn't love Sandra Bullock and Benjamin Bratt in Miss Congeniality? It's a romantic comedy that's great for men because 1. It has Sandra Bullock and dozens of other beauty queens and 2. Because she carries a gun and uses inappropriate language. It's also a great movie because it's more comedy than romance, but there is a kiss at the end and there is a happy ending. It's a great movie to curl up with by the fire and enjoy a night together laughing and laughing some more.
Love Story
It's older (1970) but it's a great movie. It's the movie of a Harvard Law student played by Ryan O'Neal who falls in love with another student, Ali McGraw. They decide that they will marry one another, despite the fact that their families are completely against their romance. They are disowned and we get to watch as they fall in love with one another all over again and live life without their families. They learn to rely on one another and live their life with and for one another throughout their days.
Return to Me
When David Duchovny's character, who is happily married in the movie, loses his wife, he meets a young woman whose life is saved thanks to the organ that Duchovny's wife donated upon her death. When the two meet, they begin to fall in love. However, they don't realize at first that she has the heart of his wife. When she finds out, it complicates their entire relationship and it seems that perhaps they won't make it because of the complication of finding out something so tragic, yet so wonderful.
The Story of Us
We all know that the honeymoon phase of any relationship is going to end at some point. One day you're going to wake up and realize you spend more time thinking about your kids and your job and the stress of your mortgage than you do about your partner, and it's just reality for so many people. This movie walks us through all that, and it shows us that it's important to make a decision. We can either let life's stress bring us down or we can choose to be happy and find the good in all situations.
Notting Hill
It's another romantic movie starring Julia Roberts, and we love it. It's also got Hugh Grant, and we love him, too. It's the story of a bookstore owner who falls for a very famous American actress when she decides to go into his bookstore in London. It doesn't seem like anything will happen between the two, but they do become friends and there is a hint of romance in the air. Unfortunately, her very famous personality and lifestyle just doesn't make it easy for them. Watch to find out what happens next.
Lost in Translation
So the idea of Scarlett Johanssen and Bill Murray falling in love doesn't leave us with warm fuzzies, but you will feel that way once you watch the movie. It's great. It's about a young Hollywood wife and an actor that has seen his 15 minutes of fame and said goodbye to it a long time ago. They meet in a bar – naturally. Over the next few hours, we get to see them fall in love with one another despite their differences and despite the fact that they are the last people you would expect to see together.
Pretty Woman
Who doesn't love the idea of watching a movie about a handsome millionaire and a hooker that fall in love, especially when the hooker is played by the beautiful Julia Roberts? It's the classic love story of the two characters we all know and love. It doesn't matter how many times we see this movie, it's still amazing. From watching Roberts get her fingers snapped at in the amazing jewelry box presented to her and watching her head back into that Rodeo Drive boutique to tell them they made a big mistake, we love this movie always.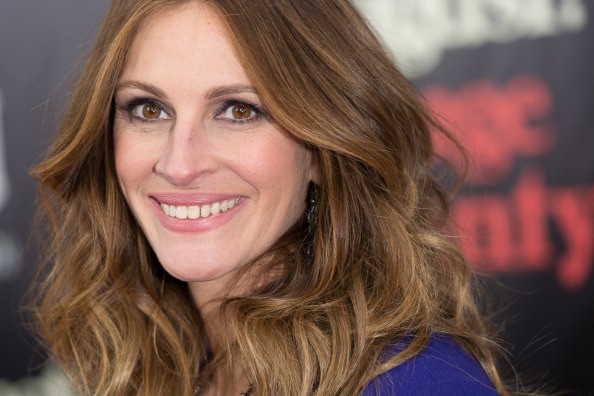 Runaway Bride
Julia Roberts is just amazing. She's phenomenal in everything she does, and this movie is no different. She's the bride who runs away from all the men she's set to marry. She's done it more than once, but we get to watch her as she falls in love with a man and everyone is sure she's going to leave him. We wait on pins and needles to see what really happens at the end of this movie, but we can tell you that it's a great film you're very  much going to enjoy.
Breakfast at Tiffany's
With George Peppard and Audrey Hepburn, there is nothing that it's amazing about this movie. It's the classic movie about a pretty socialite and a Manhattan writer struggling to pave his way. He falls in love with his socialite neighbor and their love story continues from that point on. It's a romantic classic that's virtually impossible not to love. Rent this movie and you will certainly find it the perfect addition to any romantic night by the fire during winter.
It's Complicated
What's more fun than a movie that stars Meryl Streep, Steve Martin and Alec Baldwin? Only a movie in which Steve Martin and Meryl Streep do a little non-legal smoking together, when Streep is sleeping with two men at once and when she has a couple of kids who are hilarious and completely over the top. It's a great movie to watch because it's not your typical every day romantic comedy. It's hilarious, real life and absolutely enjoyable from start to finish.
The Notebook
Let's be honest; this is a chick flick. But a real man is going to sit down with his wife and watch it, because it's romantic. It might be the most romantic movie of all time – the movie about a couple that was doomed from the beginning, but finds their way back together. The lead character is a strong woman with a big personality. The main man is one with a sensitive side. Together, they're an amazing match and the movie is just perfect to watch. It's like falling in love all over again.
Sleepless in Seattle
When Tom Hanks' character is widowed, he takes his son and moves to Chicago, where he meets a woman played by Meg Ryan. He calls a radio station and tells them how much he misses his wife. A newspaper writer (Ryan) heads to Seattle to talk to him and the two fall in love. He's scared of love, she's engaged to another man, and it has all the markings of a disaster written all over it, but the two manage to find their happy ending despite all else.
Dirty Dancing
Patrick Swayze and Jennifer Grey dance and fall in love. What else do you need to know? It's a great movie about a girl who falls in love with a guy and his lifestyle even though her parents don't like what's going on. They decide that they're going to make it work, and they do some incredible dancing together. And what makes this movie even better is the fact that, "Nobody puts Baby in the corner," which is definitely going to make you have the "time of your life." What we are saying is, watch this one.
Pride and Prejudice
It doesn't seem like a romantic movie, but it is. When Colin Firth and Jennifer Ehle fall in love, it feels real. It's the classical romance adapted into a movie from a book, and it's not as good as the book, but it's not bad. It's the story of a woman from a middle class family who meets a man from a wealthy family. They hate each other immediately. Then they decide that they love one another, and they want to be together. However, a love between two different classes is frowned upon at that time.
While You Were Sleeping
When Sandra bullock rescues Bill Pullman from dying on the train tracks he passes out on, she decides to visit him at the hospital. Of course, the nurses mistake her for his fiancé, and she goes along with it when his family comes to visit because she's not really sure what else to do. He's unconscious during their entire "love" story, and it makes for almost hilarious love story that no one could have predicted happening, but it's heartwarming and fun.
When Harry Met Sally
It's the famous story of Meg Ryan and Billy Crystal. It's funny and romantic, and completely enjoyable form start to finish. This movie is about a woman and a man who don't really know each other but take a road trip, regardless. They decide that they can't be friends without romance becoming a problem, so they go their separate ways. Except they keep finding one another over the next few years and they eventually have to figure out if they're actually friends or if there is something more going on between them.
Prelude to a Kiss
Starring Alec Baldwin and Meg Ryan, this movie is fabulous. It's the story of a man who loves his wife so much. It's one of the first movies Baldwin made, and it was made when Ryan was in her glory as the most in-demand romantic leading lady in all of Hollywood. The point of this movie is to see people get past their differences and love one another for all they are and not for who they want the other person to be. It's fun and it's enjoyable, and you'll both love it. It's a great movie with a great lesson for all couples that might serve as reminder that you can't change people – even for love.
Can't Buy Me Love
When you're a nerd in high school – especially in the 80s – life is a bit more complicated than it is now that nerds are 'cool'. That's a problem for Patrick Dempsey's character (let's all go ahead and laugh at the idea of Patrick Dempsey – aka McDreamy – as a nerd) who makes a deal with a cool girl in school to pay her to be his girlfriend for a month so that the cool kids will notice him and maybe he will become one of them, things get complicated. Amanda Peterson plays the cool girl, and she actually begins to fall for her fake nerd boyfriend, but he doesn't notice because he's so obsessed with becoming one of the cool kids.
Photos by Getty Images