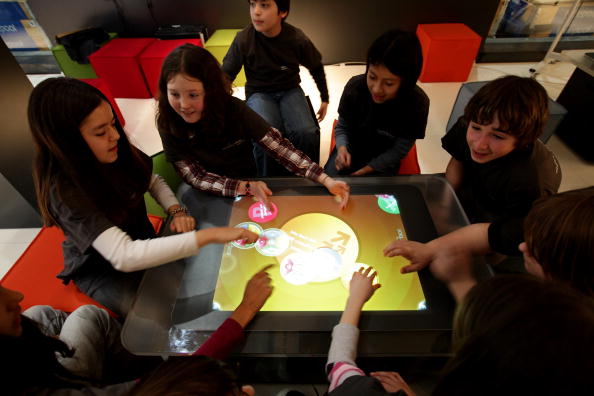 Unless you're a rocket scientist, a science teacher or a chemist or creative genius of some sort, the idea of helping your kids with their science fair project is probably terrifying. It was scary enough when you had to conduct your own science fair project as a child, and now that it's time for your little ones to do their own; you're fresh out of ideas. The volcano thing is so 1990s, and other than that you (if you're like the vast majority of the rest of us) have nothing else. Let us help you by giving you five ideas to help your child get started on his or her science fair project.
Color and Human Behavior
A great idea for a science project is for a child to view and study people when they are in a certain room of a certain color. To get started, have your child provide her "subjects" with a journal and ask them to write down how they feel after spending a specific amount of time in rooms of certain colors and have her study the research to look for clues. You can expand on this as you see fit.
Worms and Plant Growth
If you have a little one who just loves dirt and worms, this is going to be an amazing idea. Have your child conduct a scientific experiment to see whether or not plants tend to grow faster or slower when there are worms present in the soil vs. not having worms present in the soil. It's a simple, fun and messy project; perfect for kids.
Music and Animals
The child that loves animals and/or music will enjoy this project. This one requires studying the behavior of animals as they listen to music. Do they seem to realize they're listening to music? Do they behave differently? Do certain genres of music make them behave differently?
Paper Towel Experiment
Your kids will love getting to make a mess, and you will love watching someone else clean it up for once. This experiment involves purchasing all types of paper towels and figuring out which one is the strongest and the most absorbent. It's going to be a detailed project that will require a lot of scientific factoring, such as using the exact same amount of liquid on the same exact surface with each towel, each time.
Cut Flower Life
We all have flowers delivered or we pick them from our garden, but it doesn't take long for them to die. Have your little ones try different methods of keeping cut flowers alive to figure out which method works the best at keeping flowers alive the longest.
(Photo by Sean Gallup/Getty Images)