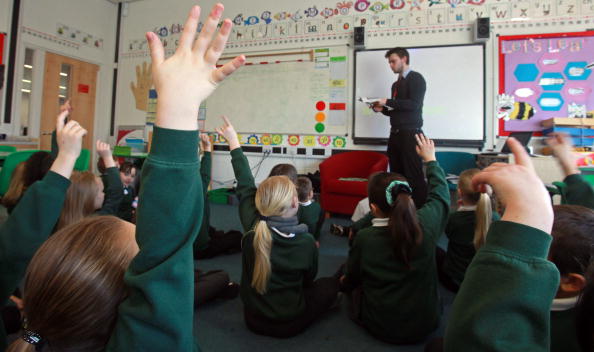 The Box Tops for Education program is one of the largest school fundraisers in the country. The program was designed to help schools earn the money they need to continue to strive for excellence in the form of education. It's no big secret that most schools are grossly underfunded and unable to provide children with the materials they need to learn. The Box Tops for Education program helps provide schools with just a little bit more money each year to help them enhance your child's education.
How Can I Earn Money for My School?
Supporting your school through the Box Top program is simple. You need only to buy products that participate in the program. You will find box tops on everything from cereal to dinner products to baked goods. Your job is to cut the box top from each box and give it to your school. You can find products that support Box Top for Education at any grocery store, supermarket and pharmacy. Just remember to cut them off the boxes and save them for your school.
If your school participates, you simply need to provide the box tops you've collected to your child's teacher or someone in administration. For every box top provided to your school, the school earns $.10. Your school can earn as much as $20,000 per year, every year!
The best way to get parents and children involved is to advertise. Place information requesting box tops on school boards, in children's packets and in school newsletters. Offer a prize at the end of the year to the student that collects the most box tops to encourage kids to join in the program and help make a difference in your school.
It's a great program that can really benefit your child's school, their education and the education of future students who will attend any given educational facility.
(Photo by Matt Cardy/Getty Images)