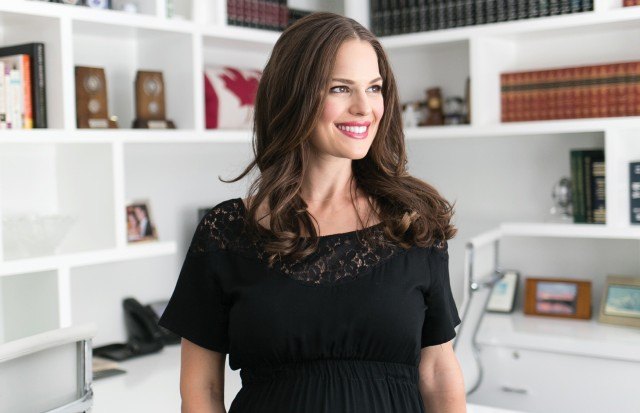 Dr. Zelana Montminy is a positive psychologist and health and wellness expert who has contributed to "Good Morning America", "The Today Show", FOX, E!, People, Redbook, Shape, PopSugar and more. Dr. Montminy is a member of the American Psychological Association, is a consultant for the Institute for Applied Positive Research, and serves on several boards, including the Pacific Region of the Young Presidents' Organization (YPO) and the program advisory board of the Respect Institute.
She holds master's and doctorate degrees in clinical psychology with a specialization in health and a focus in positive psychology, and she studied nutrition at Cornell University. She lives in Los Angeles with her husband and two young children.
Dr. Z took some time out today to speak with us and answer some key questions we knew that only she had the answers to.  Let's dive right in!
Tell us about your childhood
I'm first-generation American – my parents and sister emigrated from the former Soviet union in the 70s and I was born and raised in San Diego, California.  My parents came with nothing to this country and were able to create a comfortable life for our family which is truly extraordinary.   I straddled two very different cultures and over time came to greatly appreciate the texture and dimension they both give me. Being raised in an immigrant family gave me the tools for what it takes to persevere.  I'm so grateful for all the opportunities I was given from a very young age, the extraordinary education both through school and as a student of the world. I think the Russian culture generally values the arts so I grew up with a deep respect for music, literature, painting, dance, and any artistic expression.  With my father being a graphic artist and my mother a linguist, communication and the creative articulation of our deepest selves always resonated with me. Traveling abroad and seeing the world was definitely a priority in my family growing up and that certainly gave me a broad perspective.  It was truly a precious gift that I hope to give to my children as well.  I have one older sister, she and I are very close, even with her being 12 years older than me.  She moved to Paris when I was only 9 years old so we've nurtured our relationship from afar all these years and never skipped a beat.  She's been there for all important occasions physically, in spirit for everything else, and is truly my closest confident.
What led you to become a psychologist?
I was always fascinated by human behavior even in my youth. I was curious why people behave a certain way in various circumstances and what makes one person turn trauma into a triumph and another person, in the exact same situation, turns it into suffering.  I was exposed to mental illness and instability from a young age and never shied away from it. In fact, I wanted to help and create lasting change.
What would you say is the greatest point of intersection between wellness and psychology?
I don't think there is one point of intersection to be honest. The path to wellness is complex; psychology and wellness pursuits are completely intertwined.  We are holistic beings.  You can't be well without nurturing your emotional and mental health, just like you can't be mentally stable and thrive unless you are optimizing your well-being.
What was your inspiration in writing 21 Days to Resilience?
I'm a happiness researcher and as I started to study its benefits more and more, I quickly realized that our pursuit of it, our cultural obsession with it, is actually making us unhappier. The most successful, content people in the world are not striving for an elusive goal of happiness. They are resilient, at their core. I wanted to write a book not just about why resilience is so important but also about how to actually build it – which very few people are actually talking about.  I wanted to provide a practical science-based toolkit to help you build this critical muscle that we so often neglect.