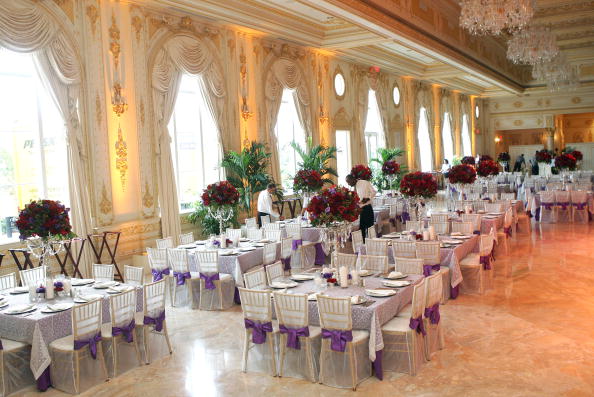 Your wedding day should be all that you dream it will be. It should be beautiful, fun and memorable, and everyone should have a magical day. It should reflect all the hard work you put into it and it should be just as wonderful as you would expect a day like this to be. Of course, that means figuring out how to allocate your budget and on what you can save and on what you can splurge. Most people assume that it's time to go cheap with wedding decorations and little extras, and that's probably true. However, you have to be very careful what you decide to buy cheap and what you decide to spend some extra money on, because if it's the wrong thing; it's going to be a disaster. We have a few pieces of advice for brides who want to buy cheap wedding decorations but still want their big day to look as beautiful as possible. Take our advice and you will be happy with the day you planned.
Do Not Go Cheap with Bridesmaids Flowers
Too many brides assume that as long as their bouquet is real and beautiful that they are good to go. They then decide to go cheap on the bridesmaids flowers, some even choosing to go with flowers that are fake. It's a bad idea; just go with real flowers. If you can't afford a big bouquet, choose something small and tasteful, but please don't use fake flowers.
Cheap Tablecloths are a No-No
If you're going to go cheap with decorations, get a couple of $1 glass votive holders and white candles and put a bunch in the middle of the table with some rose petals and call it a day. Do not go with cheap table linens. Do not go with plastic or anything other than real linen or you will run the risk of having a very backyard BBQ type of wedding instead of a beautiful and elegant event.
Cheap Decorations Not to Buy
Do not, under any circumstances, use balloons or streamers in your wedding. You might love them, and that's fine, but they look cheap. They do not look elegant or chic, and they will not make your wedding look gorgeous. These are a no-no as far as cheap wedding decorations are concerned.
Photo by Evan Agostini/Getty Images