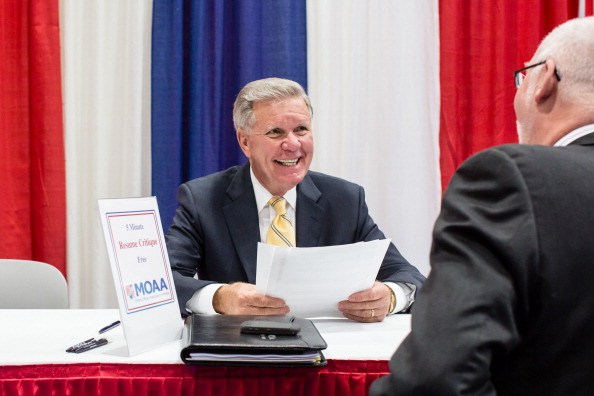 In a world where autocorrect hates all and typos happen to the best of us, it's not surprising that many businesses and corporations are far more willing to overlook a few mistakes on your resume now than they were in the past. However, this does not mean your days of proofreading your resume are over; you still need to ensure that you have a solid resume if you want to land that next interview. According to a recent survey by Accountemps, 63 percent of employers are still going to toss your resume into the reject pile if they find one or two mistakes. It seems like a big number, but it's down from 2009.
In 2006, it would take only one small typo or mistake on your resume to have 47 percent of employers no longer consider you for the position. That number dropped to 40 percent in 2009 and is now 17 percent; a significant drop, maybe because employers realize that autocorrect has bested even the best of us.
Accountemps is the world's largest staffing service for temp professionals in the realm of accounting and bookkeeping; it's also the first. The survey takes into account the responses from more than 300 office managers who work for companies with more than 20 employees across the nation. While 17 percent of employers are willing to overlook one typo on a resume, only 46 percent are willing to overlook two typos. If your resume contains three typos or more, consider yourself unemployable.
The moral of the story is that just because there are shorthand methods of sending texts and updating social media statuses, there is nothing that can replace good grammar and common knowledge as it applies to your resume. "The quick and casual nature of communication today shouldn't extend to the job application process," according to the chairman of Accountemps and author of the book Job Hunting for Dummies 2nd Edition, Max Messmer, "Attention to detail is required for most jobs, and a resume should showcase this skill – not detract from it."
In short – proofread your resume or risk being tossed into the pile of people who just aren't cut out for the job.
(Photo by Brendan Hoffman/Getty Images)

Photo Source: Accountemps