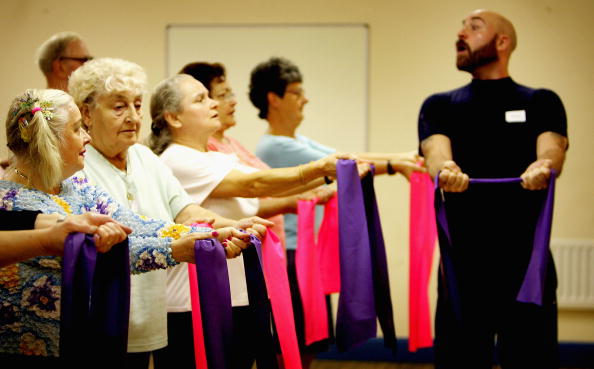 Want to make some extra dough, or looking to work only part time? It is so important to maximize your time and get paid as much as you can in as little amount of time as possible. Here are a few ideas for part time jobs that result in above-average pay.
Tutor
Tutors can work in person or even online. Online tutors typically make less, but the job is more flexible since you can work from home. In-person tutors can charge $30 per hour or more. You can also feel great about what you are doing. Helping a child or teenager learn one-on-one can drastically improve their grades and confidence levels, greatly improving their overall academic experience. By tutoring a child and helping them succeed in school, you may be altering the course of their entire lives!
Private fitness instructor
If you have a passion for fitness and feel that you could be comfortable leading a class, then becoming a private fitness instructor is an amazing way to make quick money. You also get to work out as you work, essentially getting paid to work out, feel good, and look good! And to help other people do the same, which is super rewarding! You can get your Pilates, spinning, yoga, or whatever else license and start teaching lessons. There's a lot of different kinds of ways to teach too – from your home, from the client's home, making and posting online videos, or working at a gym. At nice gyms or with private lessons, teachers can make well over $50 an hour!
Bartender
Bartenders usually work evenings, nights and weekends. Hourly wage is low but tips are high, and you'll walk away with cash in hand after each shift, sometimes as much as $400. Bartenders tend to make the most of any hospitality job (i.e. server, barista, cafe worker) because the tips are continuous and fast, fast, fast, i.e. making a drink in 20 seconds results in tips. Just make sure you are a night owl and/or able to sleep in in the mornings because the hours can be very late, depending on the setting. The pros of working in hospitality include being able to pick the specific environment you want (which type of bar or restaurant) and you can really be picky because there are job openings readily available. Also free food (or essentially free) is normally a perk.
Makeup artist/hair dresser/stylist
Have a natural or well-honed gift for beautifying? Why not become a part time makeup artist, hair dresser, or stylist? Set your own hours, work in a salon, store, or in the comfort of your own home, all while making an hourly rate of more than minimum wage plus tips. Depending on which of these jobs you choose, you can end up working at a makeup counter, salon, private home, at special events, or stores, all while getting paid.
Nanny/Babysitter
A nanny or babysitter is a great side job for someone who enjoys being around and caring for children. You can work as little as one day per week or as much as you want, it's up to you. Hourly rates depend on how many kids you're watching and their ages, but it's always more than minimum wage. You get to work from the comfort of people's homes, or you can start a day care service from your own home, especially perfect for moms! Also, most salaries end up being under the table (aka no taxes)!
Photo by Ian Waldie/Getty Images