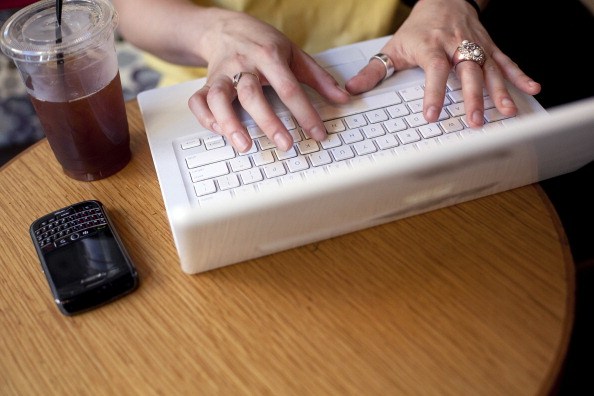 Being a single parent is no easy task. It's not an easy task parenting when you're married and have the frequent help of your co-parent; so we know that doing it on your own has to be difficult. Additionally, single parenting comes with a long list of difficulties that co-parenting does not. One of those issues is finances. Single parents don't have the luxury – often – of having a parent stay at home with the kids, and many of them have to work so that they can afford to raise their children. Sometimes they have to work more than one job to make ends meet since one income is often not enough for many single mothers. With that said, we have a few of the most popular part-time jobs for single moms who need a little extra cash to make ends meet. You might be surprised by a few of these.
Telemarketer
This is a popular job for single parents because it allows you to work from home in many instances. This is something that provides you with the opportunity to work from home while your kids are home with you or while they are at school, but also provides you with the flexibility you need to get by.
Transcriptionist
These medical coders are people who are quick typists and motivated workers. The pay is decent and the ability to do this job allows you to stay home. It's a great idea for a parent who is doing it on his or her own. It can be part or full-time.
Preschool Teacher
Preschool teachers are given the opportunity to keep their kids in the same school in which they teach, which can allow you to save money on childcare while still getting paid. It's a nice part time job for a parent who needs a little money and a little childcare.
Hair Dresser
Many men and women work part-time as hairdressers so that they can make ends meet. It's a nice job because you can see clients at home, run your own business and set your own hours. This kind of flexibility is necessary for many single parents.
Retail Associate
This is popular during the day when kids are in school. Working part-time in a store or other retail establishment provides you with the time you need to care for your kids when they are home, but also with a job when they are not.
Photo by Allison Joyce/Getty Images