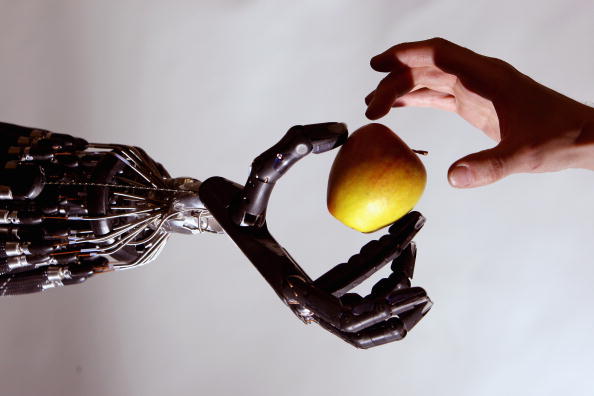 The only thing that burns more than being passed over for a job in favor of another person is being passed over for a job that's being given to a robot. It might sound like a horror scene from a science-fiction movie, but it's actual real life these days. That's right; robots are actually taking over the lives of many, and it's not something that we can even change. Friends, many companies are being taken over by robots who work free of charge and allow companies to increase their output of product and their input of profit. It's sad, but it's true. That's why we have to get all kinds of creative in our own jobs right now to ensure that we remain more relevant than robots.
Of course, that leads one to wonder what will happen when robots have all the jobs? Humans will not be able to work, make money and make a living and then what? Do we let the robots take over the world, or do we just move on and find something more productive to do? At the moment, we need not worry too much. See, there are still some jobs that robots cannot take over, and that's just how it is. Read on to find out which jobs are not going to be overtaken by robots anytime in the near future – probably.
Health Care Workers
Not everything in the health care industry is black and white, which means we need humans capable of thinking on their feet and making sure that they are able to get things done productively. Doctors, nurses and many health care workers will get to keep their jobs because they are simply too difficult for robots to manage on their own. It's not a bad concept, really.
Mother
Ironically, this job pays nothing and it might be helpful to have a robot around to do the diaper changing and midnight feedings, right? But there is never a time or a place when a real life mother is not appropriate in a way that a robot could never be. Mothers have feelings and emotions, and that is what makes them so amazing and wonderful. It's a job only a mother can do.
Teaching
Kids need someone who can help them learn, teach them and work with kids on different levels at different times throughout the day. What this means is that they will not be replaced by robots. There is some thought that college professors could be replaced, however.
Help Desk Jobs
The problem with a help desk robot is that people get really, really angry when they have a problem that requires handling and no one to help them. It's already frustrating enough to be put through to someone on the other side of the world that barely speaks English; a robot will make us murderous. Fortunately, many companies are relying on the fact that American help desk people will be more reliable and more comfortable for those who need them, which is why we like to say that we think this job is safe.
Environmental Researchers
Someone has to study the environment and what is happening to it, and they have to be able to provide comprehensive intelligence to prevent us from ruining the world with our carbon footprint and whatnot. This is why it's so imperative that we spend time learning how to keep this job in house and how to make sure that no one is able to mess this one up by replacing it with robots.
Daycare Worker
I know that I certainly would not want my kids being cared for by a robot, and it's safe to say that probably most people feel the same way about their own kids. Humans are kind, affectionate and loving and they make kids feel safe and secure. A robot would be incapable of that kind of behavior, and that means that it's not productive to house robots in this industry since they would not make great employees of such a nature.
Massage Therapist
There is something so soothing about the touch of a massage therapist that would not work well with a robot. No one wants a robot touching them, someone who cannot make snap decisions and be tender and considerate. What this means is that massage therapists are likely going to get to keep their jobs when the robots take over, so it might be a good job to look into when you are changing careers or deciding what you want to do for a living. It really does sound pretty good, right?
Construction
Particularly where wind and solar power are concerned; robots cannot do the fine and minute detail work that is required to build large plants such as these, and that's why humans will always have jobs in the construction phase. Of course, there will be very few jobs available for those men and women when the plants open and robots are used to maintain them on a regular basis.
Robot Managers
Someone has to take care of the robots and make sure that they are getting the job done, right? Right; if you are interested in becoming the keeper of the robots, chances are good that you will have a job in the future and that it will be a pretty good one, so keep that one in mind.
Writers
This is good news for me, since I do have four kids to put through college (and buy shoes for, and I'm not entirely certain that the latter is not the more expensive option). Writers are going to be needed well into the future because while we can have any automated site put together a website and format it for us, we need people that are willing to put together material, write it and make it entertaining and informative enough to ensure that people actually want to read it. Without people like us, the world will be far less interesting as you drink your morning coffee.
Photo by Getty Images