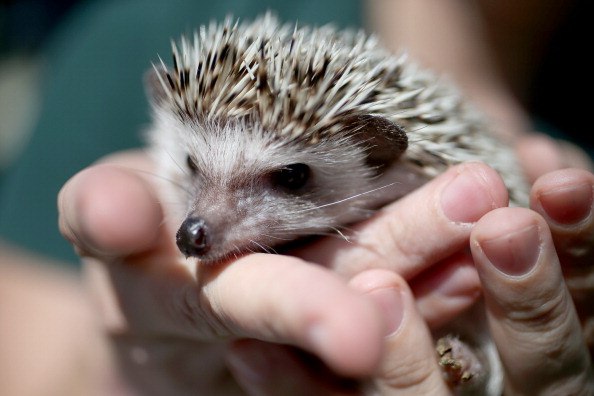 If you prefer working with animals to working with humans, chances are good that you have worked with humans in the past. In all seriousness, working with animals is something that many people prefer. They are appreciative, they are loving and they don't gossip. But they do have their own challenges, and that's not without a few minor complaints. All in all, though, animals make pretty wonderful companions and that is precisely why so many people choose to work with them on a regular basis. Even those who aren't looking for full-time employment or those that just love animals and want to do a little something on the side to bring in a little extra cash can find work with animals. It's not difficult to find a part-time gig that allows you to make a little extra money and indulge in your love of animals at the same time. And as a side benefit, you might just live longer, healthier and with less stress since being around animals makes that entirely possible.
Dog Walker
It's simple, it's easy and you work for you. That's not entirely true. You work for the animals that you walk, but you know what we mean. You get to charge your clients what you see fit, create your own schedule and make some money while exercising. It's not a bad gig if you know someone who needs a dog walker on a regular basis.
Animal Writer
Do you know a lot about animals or just have a special love for them? If you do, you could be an animal writer. You can create your own blog and work that way, or you can see if someone is looking for someone with a deep understanding and knowledge of animals that they want you to write articles for them. It's not a bad gig, it allows you to choose your own hours and the flexibility is awesome.
Pet Sitter
If you offer to care for animals when people go out of town, you can make a pretty penny. So many families are uncomfortable with the idea of boarding their animals, so it makes sense that they'd rather someone come over to their home and either stay with the dogs and cats or just play with them and care for them throughout the day. Either way, it's simple and fun.
Trainer
If you are good with dogs and cats, you might be able to work part time training animals for families that simply do not have the time. It happens that many people do not actually have the time to train their own animals, and they also don't have the patience to do it themselves. I'll tell you now that when we make the decision to get a puppy, we will hire someone to train him or her for us so that we have someone who knows what they are doing on board with us.
Groomer
It is not a difficult job if you know what you are doing, but it is one you can do on a part time basis. This kind of job means you can either work from home or an office, or you can make house calls that will allow you to handle the grooming needs of others. This kind of job is quite spectacular. You will really enjoy it when you get to experience it.
Masseuse
Seriously, you could become a certified massage therapist that specializes in animals and help to make them better. It's not a luxury service, as it is for so many adults. It's actually something that helps dogs manage their chronic pain, especially as they get older. And the job can pay as much as $15,000 per year if you work only part time making it in this specialized industry.
Veterinary Tech
Vet techs are not veterinarians, but they also get to work a slightly less hectic schedule. You could work part time or full time with this one, it's your choice. You get to handle animals as they come into the office, play with them and get a few cuddles out of them. You also get to hang with the animals that are boarded in the vet following surgeries and other procedures, and that's a really fun job.
Theme Park Employee
Where I live in Florida, I can name at least five places within an hour or so of my home that allow you to work with animals and also at a theme park, which can be part time and have some cool benefits. This includes state parks, zoos and actual theme parks such as Disney's Animal Kingdom, Gatorland and even Busch Gardens. These are jobs that are a lot of fun, allow you to work with animals and also allow you to get discounted park tickets or even free entry.
Pet Store Employee
Here's a good job for someone who is just looking for something to do on evenings a weekends, perhaps a student of some sort. You get to man the register, help customers and likely keep shelves stocked when you're in charge. It's not a particularly difficult job and it certainly does not require that you have any kind of special education, so it's one that just about anyone can do without any issues. This kind of job is going to help you learn more about animals and see if you would potentially like to consider furthering your career with them.
Breeder
Here's something you can do part time. If you can breed your dogs, you can sell them and that counts as part time work. I know a girl who bought a purebred dog and now breeds her with another purebred owned by a friend. They sell the puppies when they come each year and they make a nice little profit off of it. It's a nice job for them since they love that they get to be around the puppies while they are training them and waiting for them to get a little older, and they love that they get to help find them their forever homes.
Photo by Joe Raedle/Getty Images