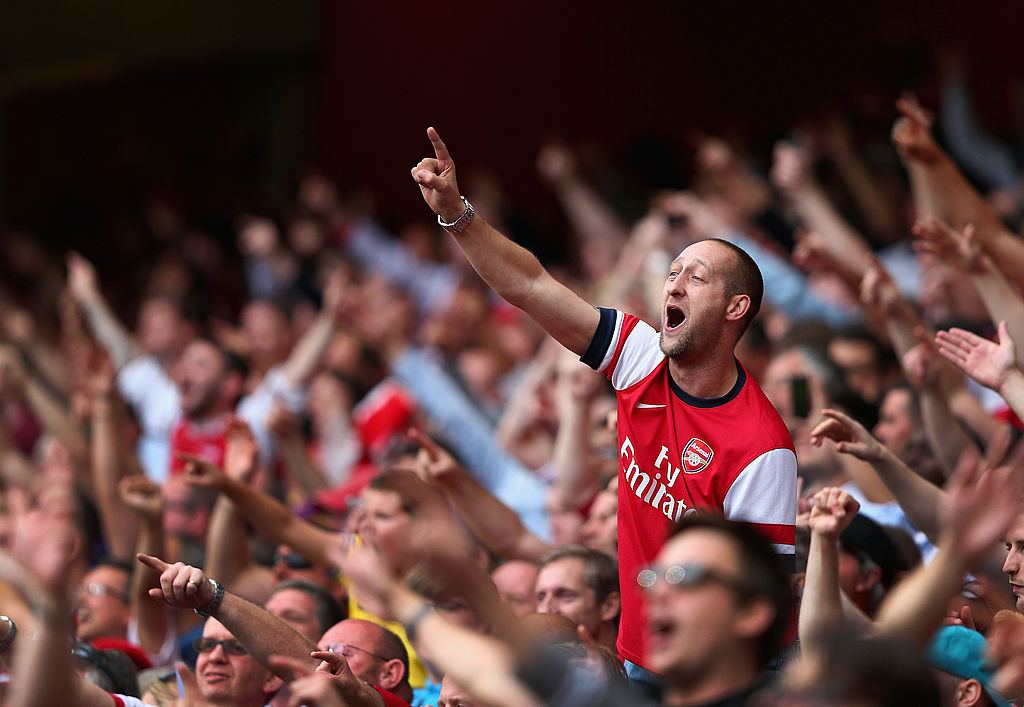 To some people, a sport is not just a game. It is a way of life. It is the excitement you feel coursing through your veins when you hear the reverberating cheer of the crowd. It is the electricity pulsating in the air; so alive that you feel that you can just reach out and touch it. It is the hot dogs and the ice-cream. It is the beauty of having everything unfold before your very eyes. It is the feeling that you are part of something much bigger than yourself. These sporting events afford you not just an opportunity of a lifetime to have this experience but also the chance to travel outside your comfort zone and witness life in a whole new way. Your bucket list is not complete if you do not have a trip to the following events included.
(Photo by Clive Mason/Getty Images)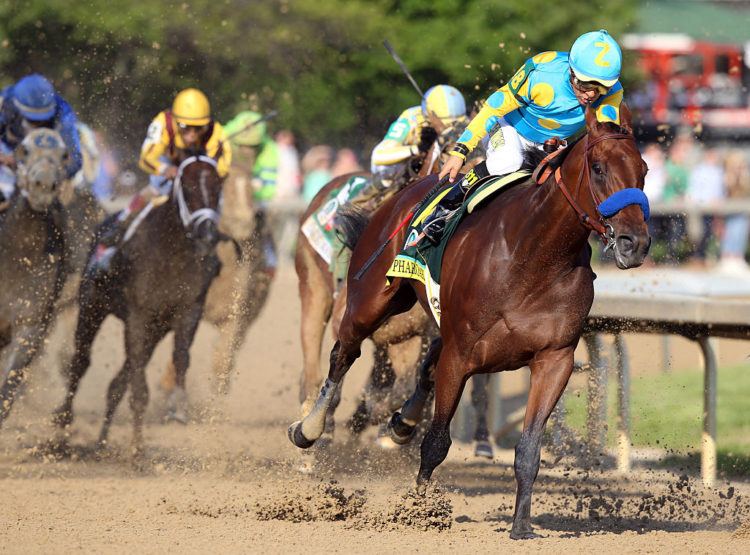 The Kentucky Derby
One sporting event that is sure to give you an experience of a lifetime is the Kentucky Derby. Held annually since its inauguration in 1875, this famous event has people; horse owners, trainers, jockeys as well as horse lovers, from all over globetrotting to Louisville to see horses race with some entering their own horses into the competition. Nicknamed 'The Run for the Roses", the Kentucky Derby is often been described as 'the most exciting two minutes in sports'. This fortnight-long festival is held annually at the famous racetrack Churchill Downs on the first Saturday in May.
If by happenstance, your attendance at the Kentucky Derby coincides with a vacation, then you can unwind by attending one of the notable parties and events that take place during this event including the inaugural culinary kickoff, the 100 Black Men of Louisville Derby gala. The need to purchase your tickets ahead of the due date cannot be over-emphasized as prices are known to rise as the event draws closer. It is advisable and way cheaper to purchase tickets before April 24th. General admission tickets which provide you with access to the infield and paddock can be gotten around the range of $60 to $80 but note that this is doesn't guarantee you a seat. For more comfort however, you can choose the grandstand seat ticket package which ranges from $340 to $500.
Kill two birds with a stone by staying in a hotel close to Churchill Downs and near to the Airport. You can get accommodation for the duration of your stay at the Four Points Hotel, Hilton Garden Inn, Holiday Inn amongst others.
(Photo by Andy Lyons/Getty Images)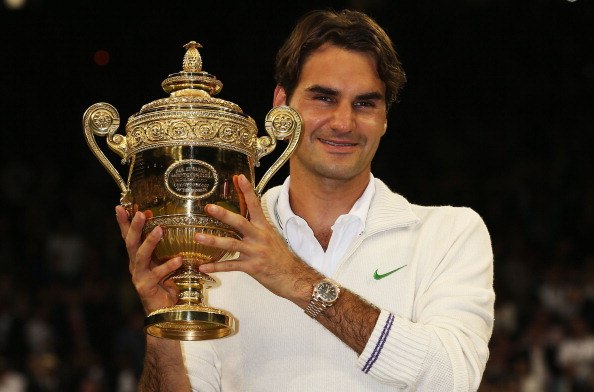 Wimbledon Championships
You bucket list is definitely not complete if it does not include a visit to one of the most prestigious tournament in the world, Wimbledon. Popularly acclaimed the world's oldest tennis tournament, Wimbledon has been held annually since 1877, two years after the Derby was inaugurated. The 14-year old championship which is one of the Grand Slam tournaments, takes place between late June and early July for over a fortnight at the All England Club in Wimbledon, London. Like most notable international events, Wimbledon tickets sell very fast and cost between $15 to $25 (grounds admission) to $41 to $98 (court side), $56 to $190 (centre court) on the official website, all depending on the games to be played and the number of the court. Prices hike up as the events draw nearer.
If you bagged tickets to Wimbledon, you could stay at the Antoinette Hotel, Premier Inn or Hotel du Vin, which are all not far from the location of the tournament. It would be a good idea to see sights in Wimbledon and attend such activities as the Wimbledon Village Fair during your stay.
(Photo by Clive Brunskill/Getty Images)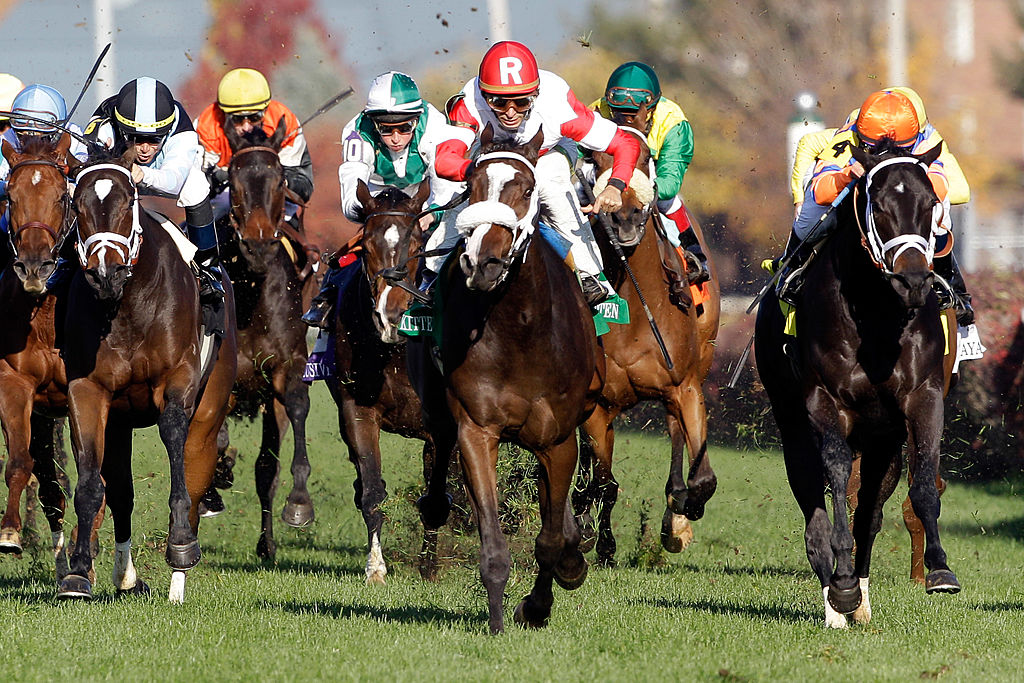 Breeder's Cup World Championship
Popularly tagged Breeder's Cup, this championship is a 2-day event which takes place in late October or early November. To ensure that you don't miss out on the action, it is best if you book tickets online in advance before August. The infield general admission tickets are print-at-home tickets and go for about $50. Other seating packages $50 to over $100.
Though the location for the event, changes yearly, it has always been held in the United States, save for the time it was held in Canada in 1996. So any accommodation and transport arrangements should be made bearing in mind this fact.
(Photo by Rob Carr/Getty Images)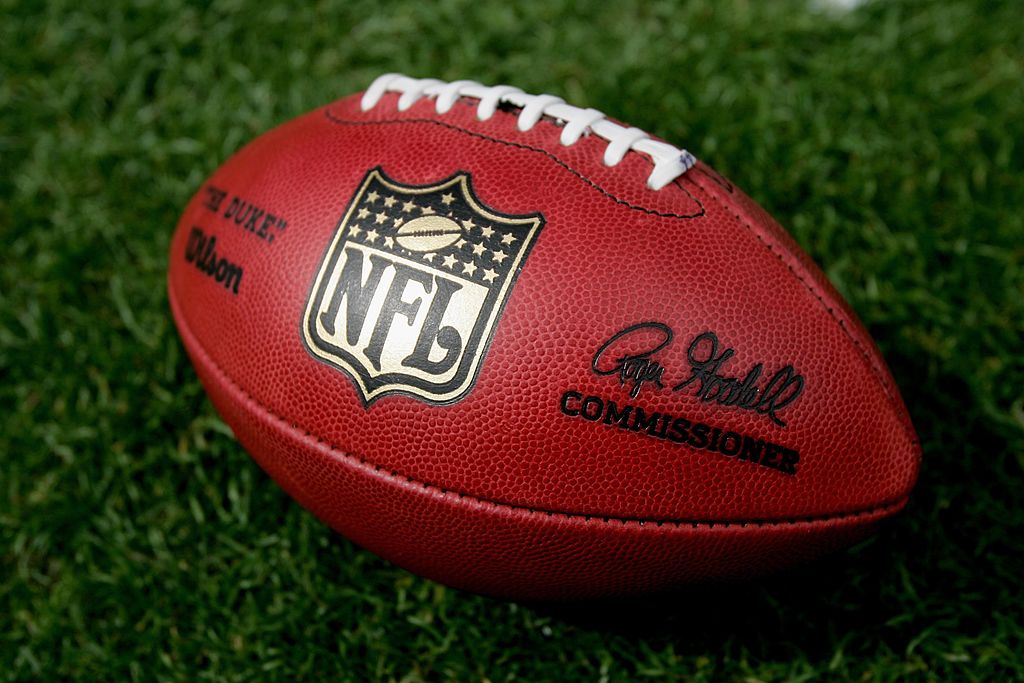 Super Bowl
Nothing makes the average football fan light up like the Super Bowl. This game which is currently held on the first Sunday in February is oft awarded the reverence due an unofficial national holiday. 'Super Bowl Sunday' is recorded after Thanksgiving day to be the second largest day in which food is consumed in the United States.
Like the Breeder's Cup, the location of the Super Bowl changes yearly but the good thing is the location is selected by the NFL 3 to 5 years before the game. Thus, travel arrangements can be concluded way ahead of time. All you need do is check the schedule. Tickets run in the range of $900 to $2000 dollars and sometimes as high as $5000 on resale. Book your ticket in advance between February to June 1st of the year before the Super bowl you want to attend.
(Photo by Doug Pensinger/Getty Images)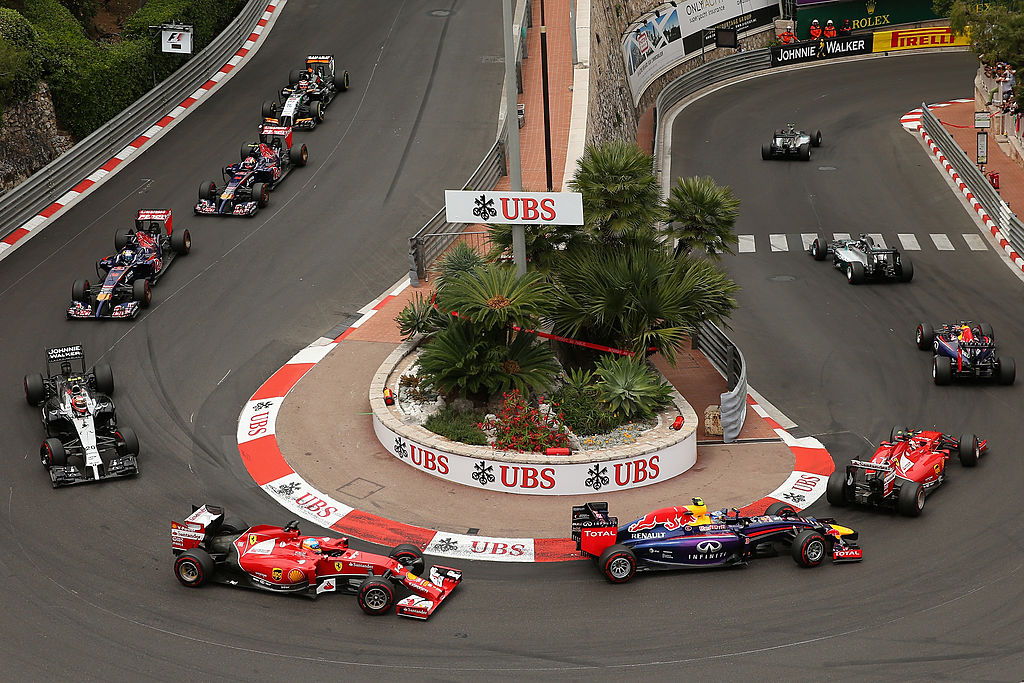 Monaco Grand Prix
An attendance at the Monaco Grand Prix is certainly worth bragging about. So, mark your May at the Grand Prix. This Formula One motor race which began in 1929 is run annually on the Circuit de Monaco on the streets of Monte Carlo on the last weekend in May. Notable hotels to lodge in during your stay include the Hermitage Hotel, Monte Carlo Bay Hotel, Fairmont Hotel, Royal Riviera. Tickets cost between 69 to 139 Euros.
(Photo by Julian Finney/Getty Images)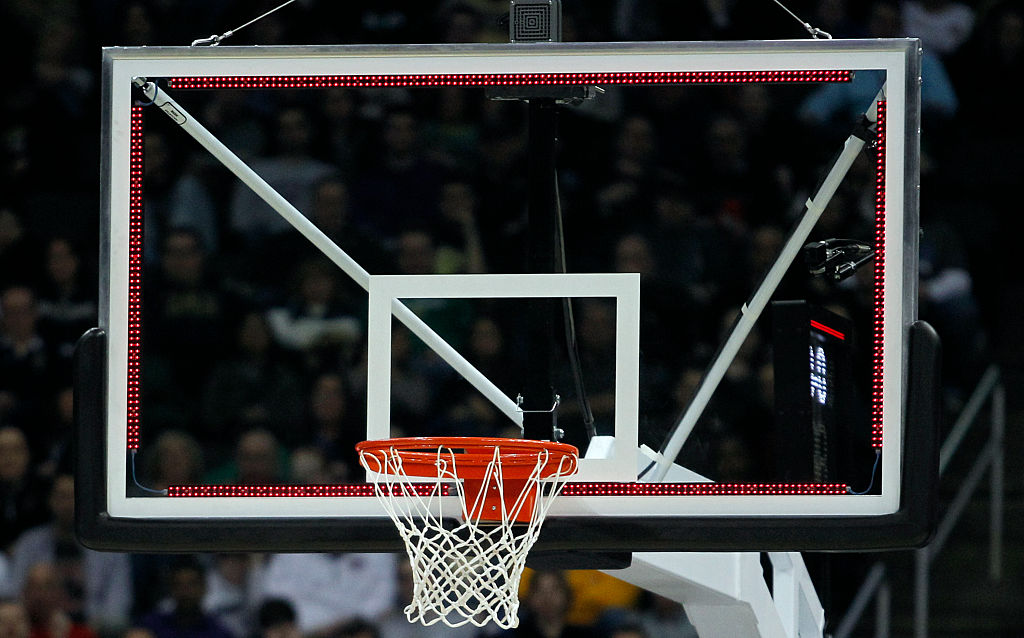 NBA Finals
Save your June for the seasonal championship: the NBA finals. The National Basketball Association finals are held annually in June. You can purchase court side tickets between $250 to $350. A package that takes you closer to the action will cost you more.
(Photo by Justin K. Aller/Getty Images)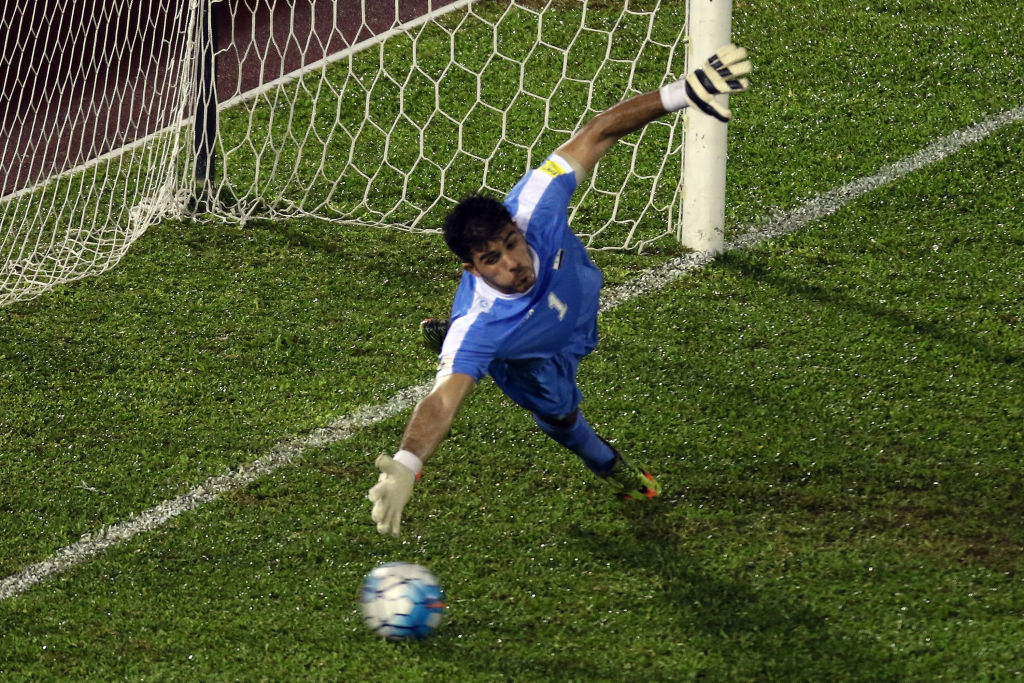 FIFA World Cup
Seeing the game on television doesn't do it justice. It is an experience that is way more than the mind can imagine. Attending the FIFA World Cup Finals is a dream many aspire to achieve. Held every four years and simply tagged 'World Cup', this event is in a class of its own. This is arguably the most viewed and respected sporting event in the world. Host countries are chosen years before the event, thereby facilitating arrangements way ahead of time. If you plan to attend, book tickets and conclude arrangements a year earlier.
(Photo by Stanley Chou/Getty Images)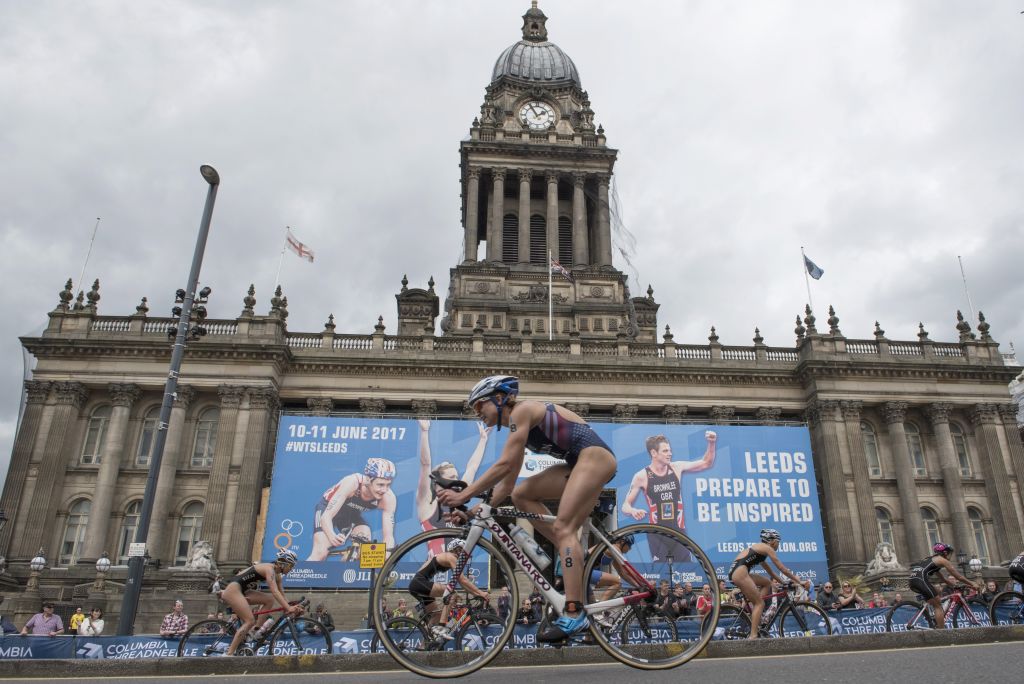 Tour de France
Nicknamed 'La Grande Boucle', this cycling event is no mean feat. The world's biggest cycling festival, the Tour de France is held in France and sometimes passes through nearby countries. It is not just a game but an event to remember. Seeing riders zip past you at lightning speed is definitely worth the travel and the cost. You can view the race for free or decide to turn it up by a notch by making use of a tour group, grandstand option, hospitality areas or helicopter zone to watch the 'finish for some amount of money but remember to book ahead.
(Photo by Nathan Stirk/Getty Images)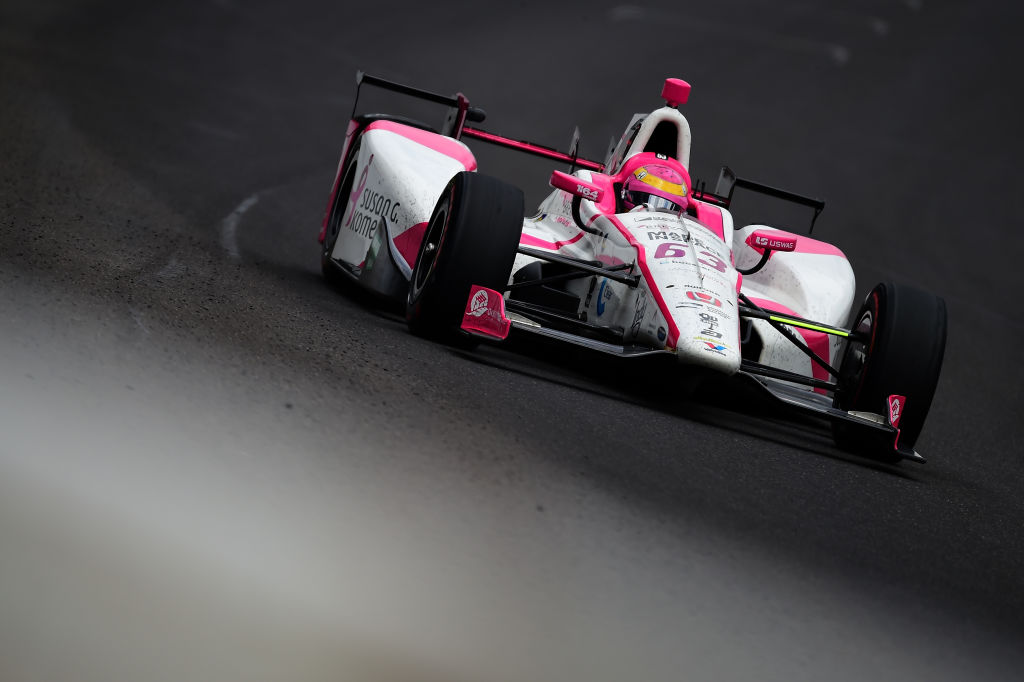 Indy 500
This annual motor race often regarded as 'the greatest spectacle in racing' by motor sport lovers occurs at the Indianapolis Motor Speedway. Indy 500 as it is popularly called takes place in May over the Memorial Day weekend. Performances during the event help to heighten the excitement. General admission tickets cost about $40 on the average. Lodging at the Waterfront Hotel, Speedway Legacy Inn will help make your stay comfortable.
(Photo by Jared C. Tilton/Getty Images)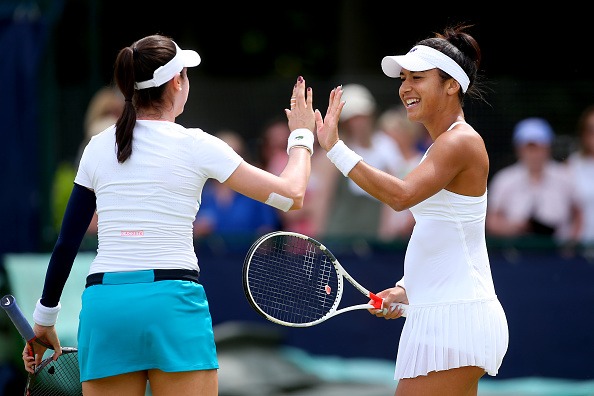 French Open
Also called Roland Garros, this spectacular sporting tennis festival takes place over a fortnight between late May and early June. In league with other Grand Slam tournaments, the French Open is the pinnacle of the spring clay court season. The Stade Roland Garros is home to this event and like most things French; it has an air of class around it. Top up this class by staying at a hotel close to the venue such as the Bijou Hotel, Hotel Murat or hotel Residence Villa Escudier.
(Photo by Jordan Mansfield/Getty Images for LTA)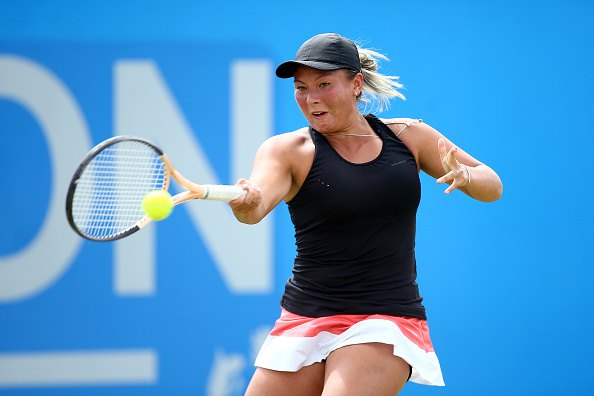 U.S. Open
Another Grand Slam event, the US Open is the Zenith of hard court tennis. Held annually for over a fortnight from the last week in August to September, it is played at the United States Tennis Association (USTA) Billie Jean King National Tennis Centre that houses show courts namely; Arthur Ashe, Louis Armstrong, Grand Stand and Court 17 with Arthur Ashe being the main tennis stadium of the US Open.
A basic ticket costs between $50 to $675 depending on the stadium, seating package and the game being played. Holiday Inn, Best Western Plus, Spring Hill Suites all provide accommodation and are also close to the airport.
(Photo by Jordan Mansfield/Getty Images for LTA)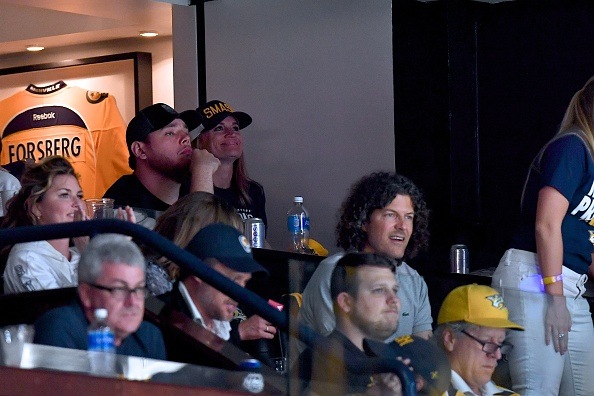 NHL Winter Classic
If you are looking for grace and fun in sports, be sure to attend the National Hockey League Winter Classic. This ice hockey event however, does not have a permanent venue. It is held around New Year's Day in a football or baseball stadium selected by the league.
(Photo by Jason Davis/Getty Images)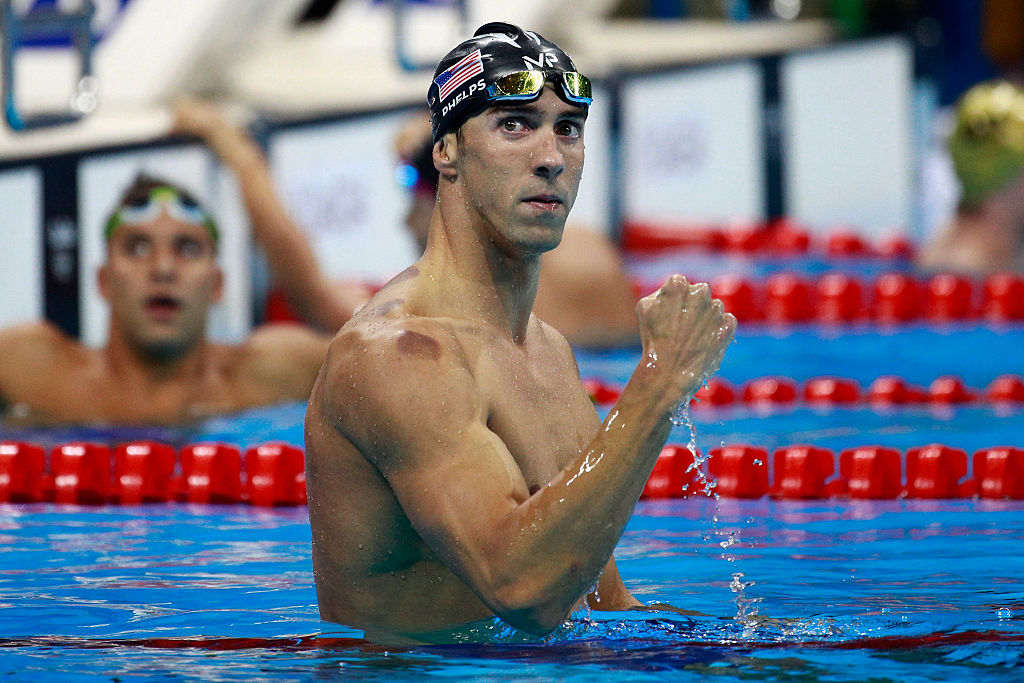 Olympic Games
One of the world's most prominent competitions, the Olympic games features athletes from various countries across the globe. It is held every four years.
(Photo by Adam Pretty/Getty Images)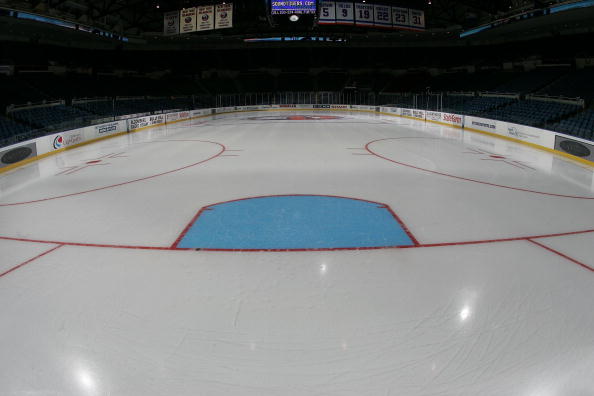 Stanley Cup Finals
One of the most coveted championships in the ice hockey world, this event has been given various nicknames including The Cup, Lord Stanley's Cup, the Holy Grail or Lord Stanley's Mug. Tickets for this event are always in high demand, ranging from $500 to $601.
(Photo by Bruce Bennett/Getty Images)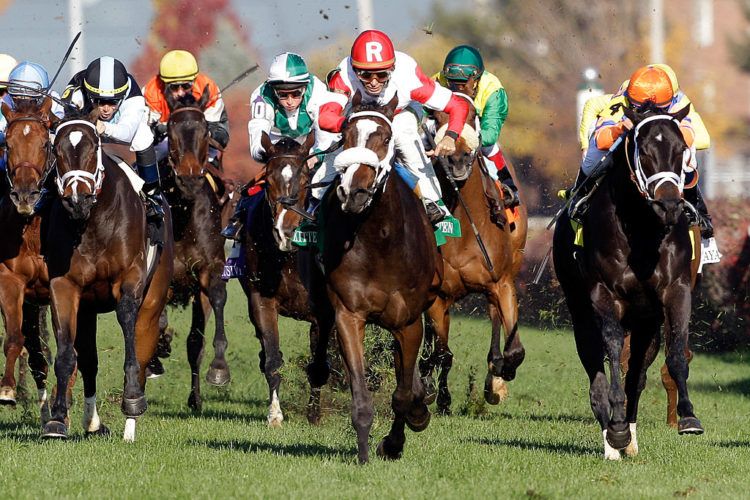 Preakness Stakes
This is yet another sporting event that should be added to your bucket list. Popular among the horse loving community, the Preakness takes place two weeks after the Kentucky Derby. Nicknamed 'Second Jewel in the Triple Crown' and 'the Run for the Black-eyed Susans', this annual event is held at Pimlico Race Course every 3rd Saturday in May. Notable hotels where you can lodge during your stay, when you choose to go, include Radisson Hotel, Baltimore Hotel, Hunt Valley Inn, Embassy Suites and the Hyatt Regency Hotel. General admission package tickets can be purchased at an average of about $40 to $135.
(Photo by Vince Caligiuri/Getty Images)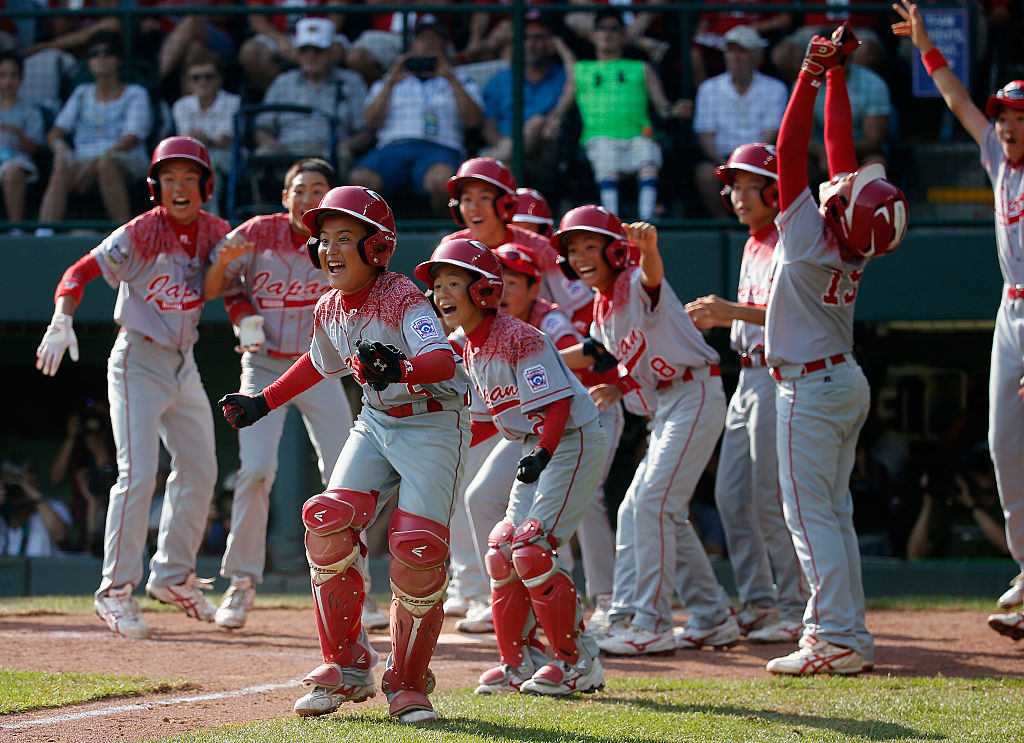 Little League World Series
This baseball championship is for children between the ages of 11 and 13 years. The competition takes place annually in August either at the Howard J. Lamade Stadium or the Little League Volunteer stadium. Though admission is not paid for, spectators are chosen as seats are given in a random selection to all interested parties. Lodging at the Red Roof Inn, Holiday Inn or Express Hotel and Suites during this period is not a bad idea.
(Photo by Rob Carr/Getty Images)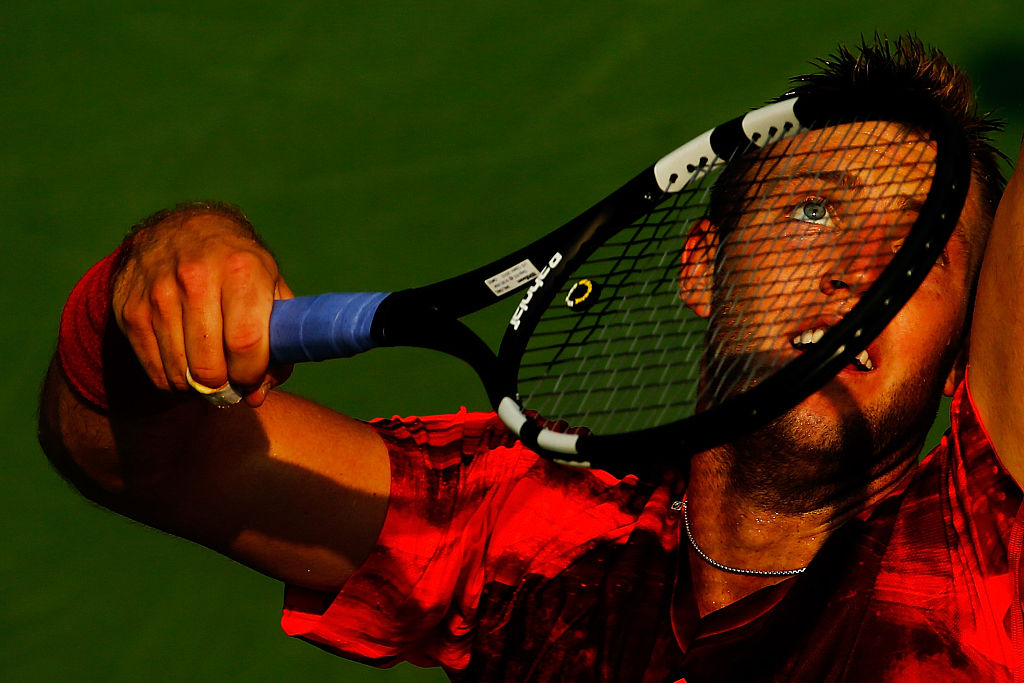 Australian Open
The Australian Open takes place last two weeks in January, every year. It is the first of the prestigious Grand Slam tennis tournaments of the year. Melbourne Park is home to this wonderful championship. This tournament stands side by side with the US Open in terms of popularity and attendance. Hotels around Melbourne Park that provide accommodation include the Mantra Hotel, Sofitel and the Crown Casino Hotel which is famous for hosting Roger Federer and the Williams sisters.
(Photo by Al Bello/Getty Images)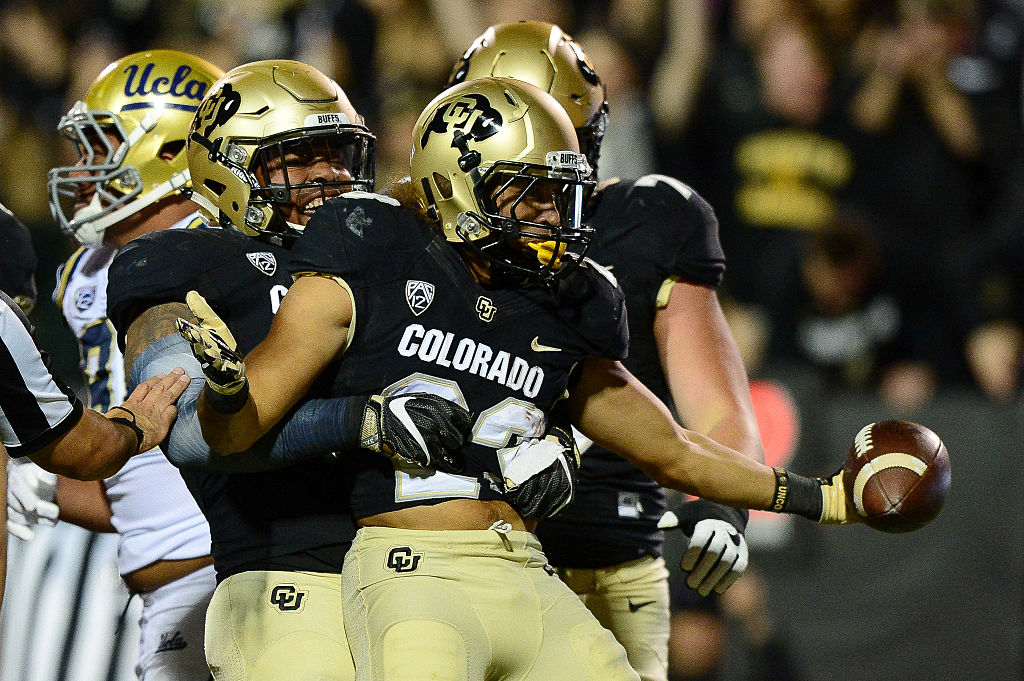 Iron Bowl
In college football, it's not just about the game but also bragging rights and what is bragging rights without the Iron Bowl? Played annually at Legion Field in Birmingham and sometimes other stadiums, this event is usually between the Auburn University Tigers and University of Alabama Crimson Tide. Witness youth at its peak by watching this game live in the stadium.
(Photo by Dustin Bradford/Getty Images)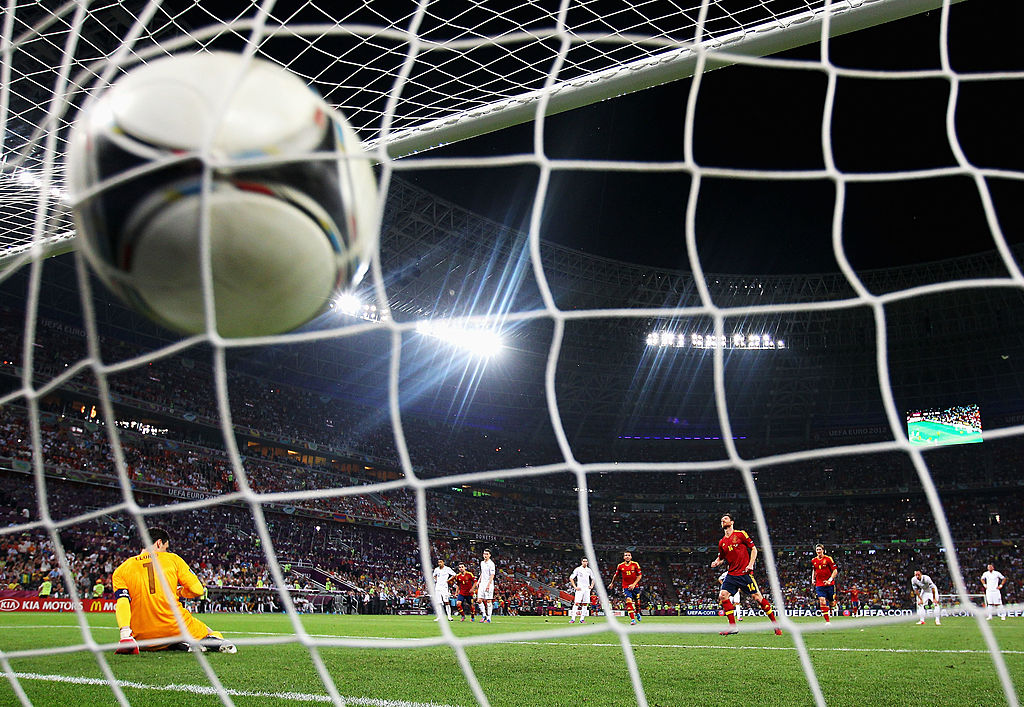 UEFA Champions League Final
In the world of club soccer, the UEFA Champions League Final stands tall.This is a seasonal soccer competition for football clubs in Europe. Host stadiums are announced before the event and are always in Europe, thereby facilitating arrangements way ahead of time. If you plan to attend, book tickets and conclude your arrangements in advance.
(Photo by Alex Livesey/Getty Images)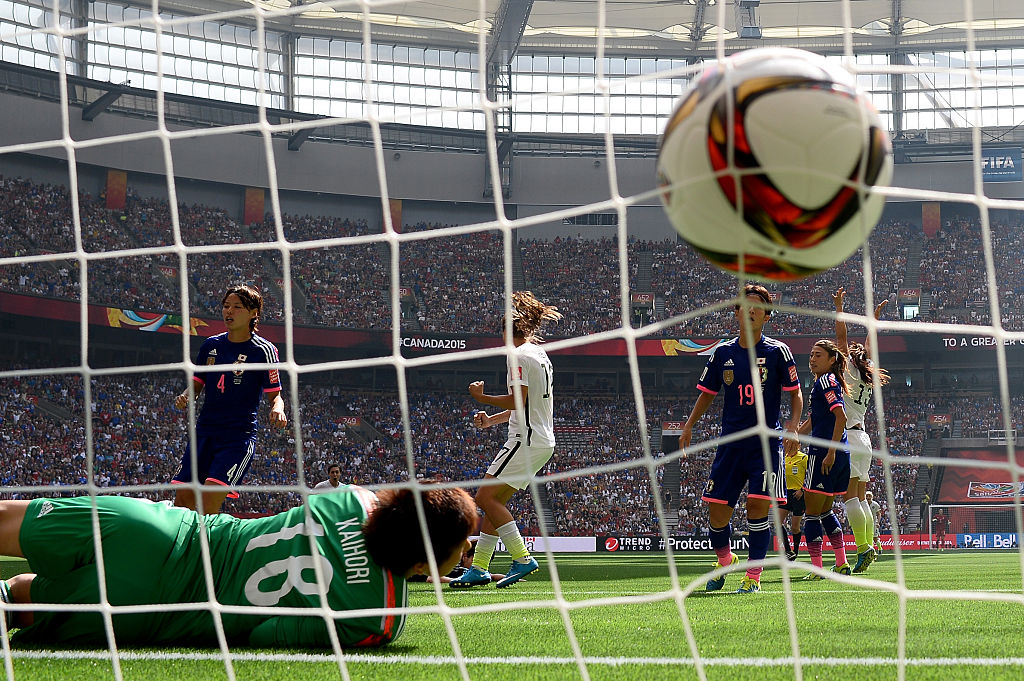 EPL Finals
Popularly referred to as the 'Premier league', this is a much coveted and respected competition for football clubs in England. Stadiums that would host finals are always announced before the event, so if you plan to attend, make sure to inquire, book tickets, and conclude your arrangements in advance.
(Photo by Dennis Grombkowski/Getty Images)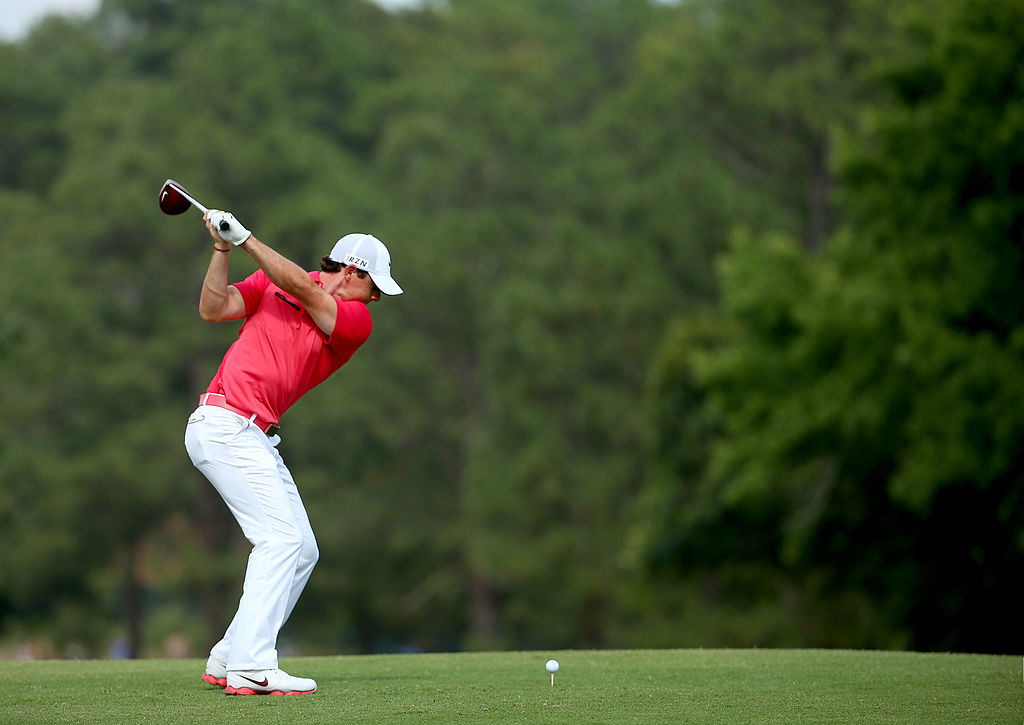 Golf Masters
Held annually in the first week of April at a private course in the Augusta National Golf Club, the Golf masters is one of the key tournaments in professional golf. It is also a must-have on your bucket list.
(Photo by Mike Ehrmann/Getty Images)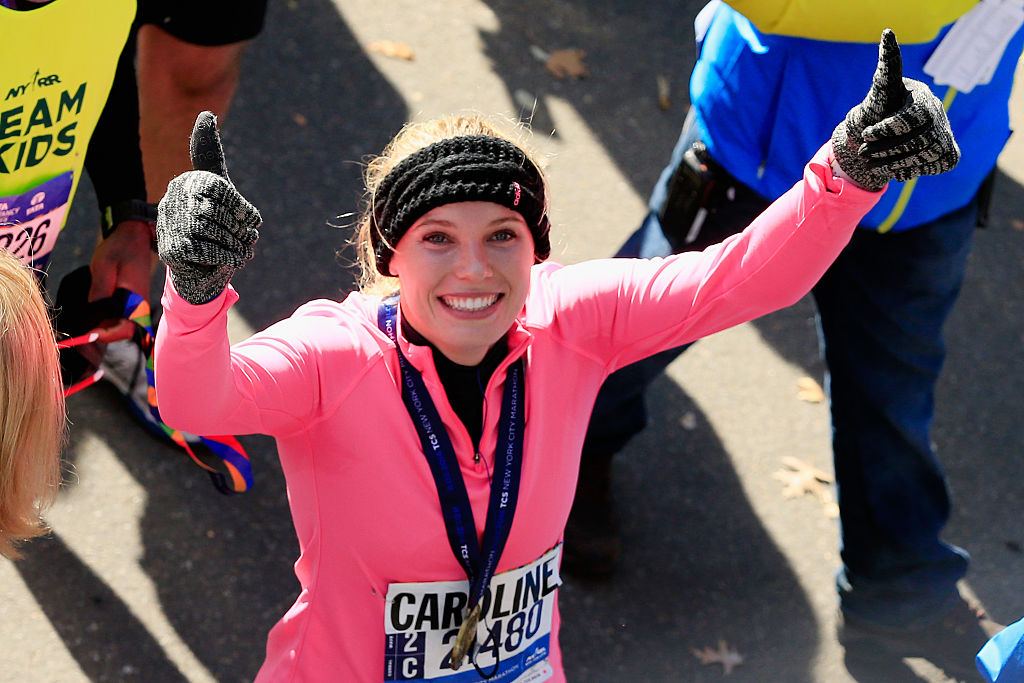 New York City Marathon
Spice up your sporting experience by participating in the largest marathon on the planet; the New York City Marathon. Close to the racecourse are world-famous hotels you can stay in, if you decide to attend the marathon including the New York Hilton, Sheraton and Casablanca hotel.
(Photo by Alex Trautwig/Getty Images)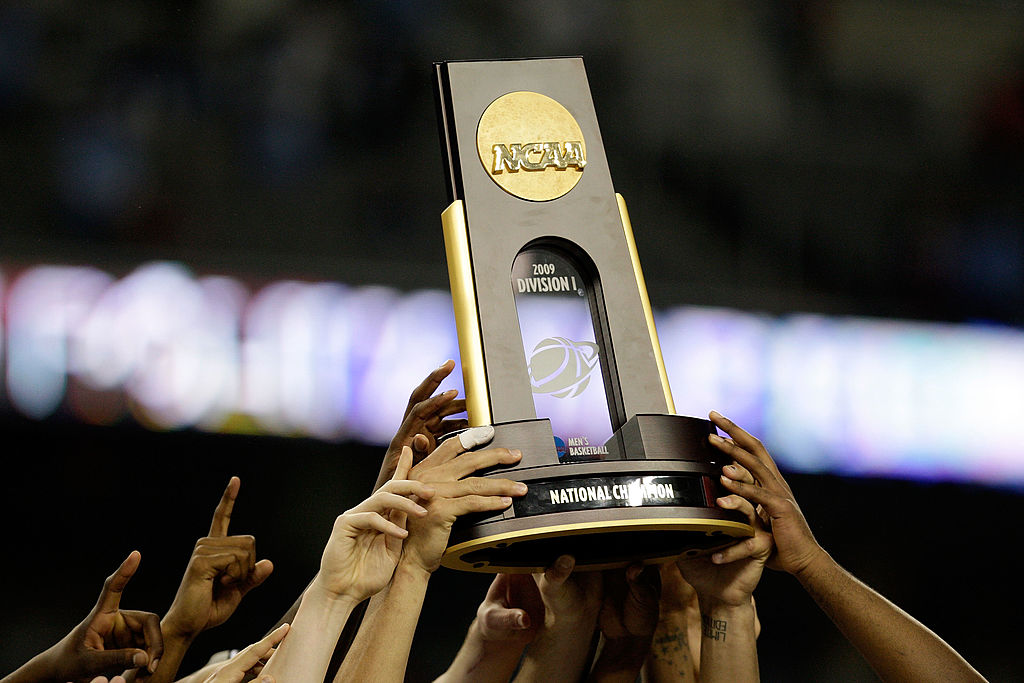 NCAA Men's Basketball Tournament
This tournament is arguably the best collegiate basketball competition. Nicknamed 'March Madness' and 'Big Dance' is played every spring in the United States of America. Often held in March, and one of the most popular sporting activities in the US, this contest has about 68 college teams vying for the championship, culminating with one team being crowned winner.
(Photo by Andy Lyons/Getty Images)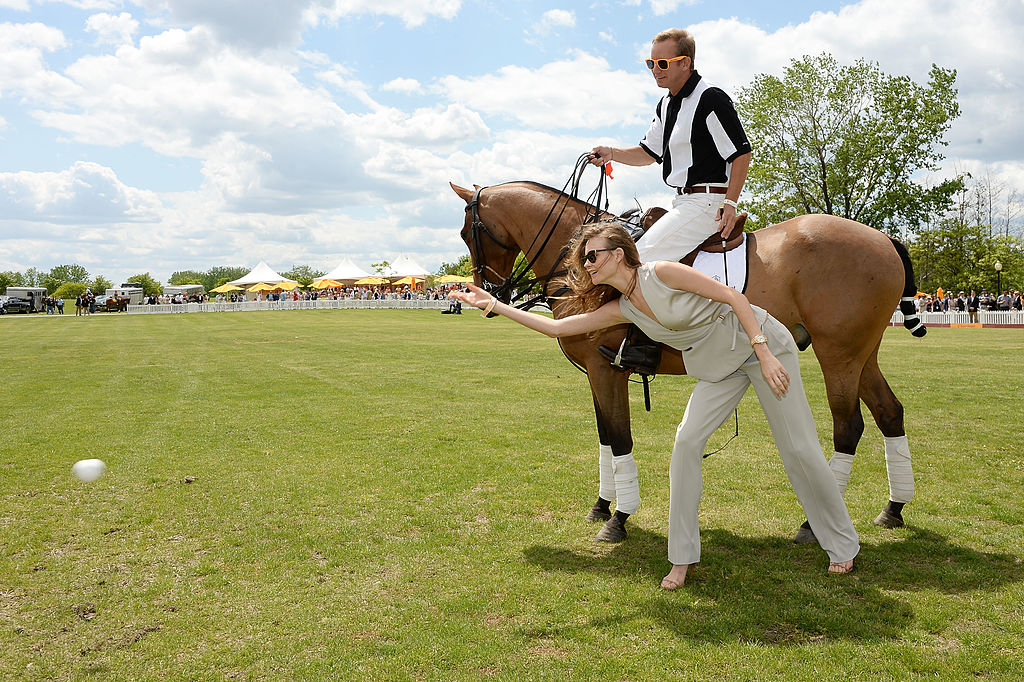 World Polo Tournament
With gender being open to both sexes, the world polo championship is the next best thing. This genteel and beautiful sporting event is highly competitive with national teams all giving their best. The tournament which was first held in 1987 is now contested for at intervals of three of four years.
(Photo by Dimitrios Kambouris/Getty Images for Veuve Clicquot)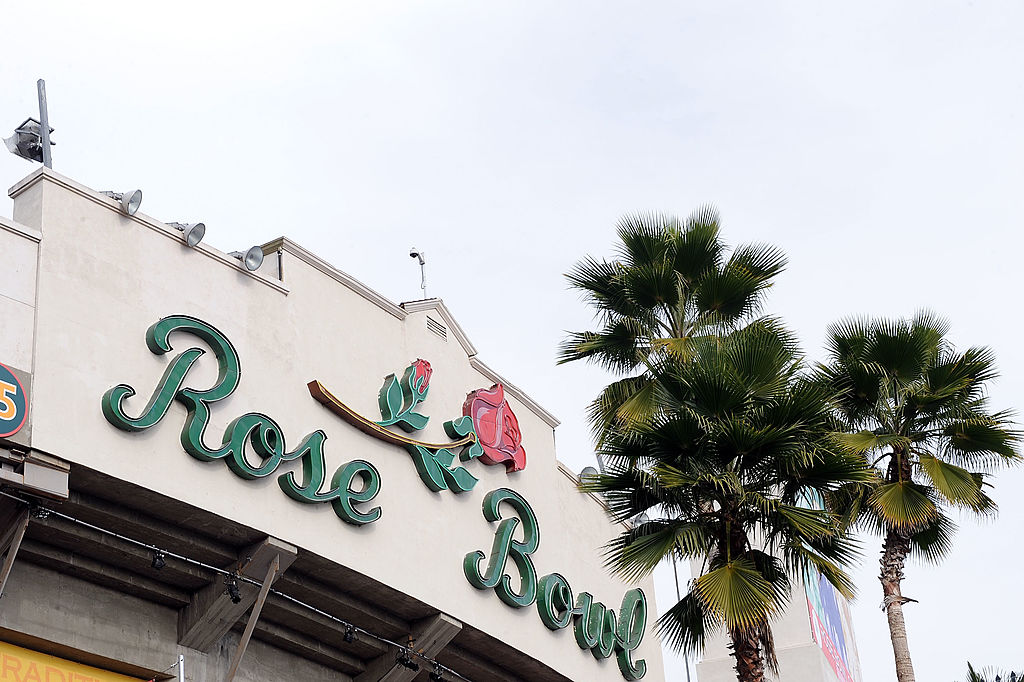 Rose Bowl
This event is played on the first day of the every year (New Year's Day) except when the New Year falls on a Sunday. When this happens, it is played the next day January 2nd. This competition which is nicknamed 'The Granddaddy of them all' takes place annually at the Rose Bowl Stadium in Pasadena, California. The nickname stems from it being the oldest and most attended college football tournament. Tickets cost about $300 to $450. You can stay at Sheraton hotel, The Hilton, Pasadena Inn, Saga motor Hotel during this period.
(Photo by Harry How/Getty Images)