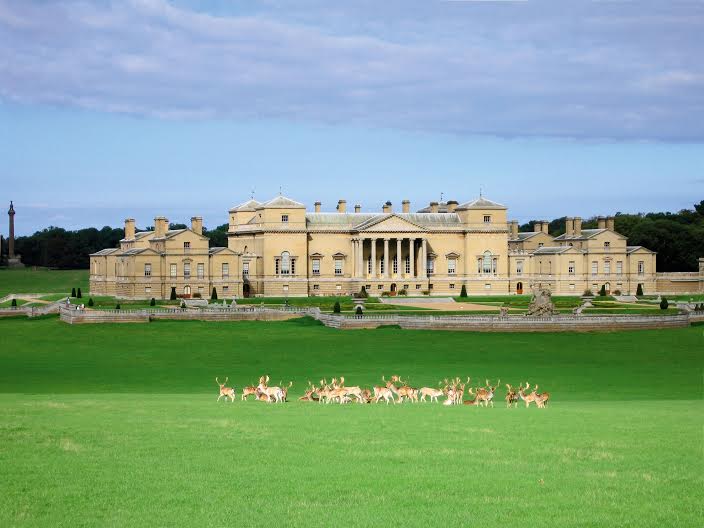 Ladies, are you a huge Downton Abbey fan? Do you love learning about or seeing the inside workings of other societies, including aristocratic British country homes? If you do, you are certainly not alone. Downton is one of the most popular shows with both viewers and critics in recent years and dramatic historical stories are loved in many different formats, including plays, television, movies, and theater.
The new publication The Housekeeper's Tale: The Women Who Really Ran the English Country House by Tessa Boase provides readers with a fascinating inside look at the lives of five women who worked as head housekeepers for some of England's greatest estates during a period of great social and economic upheaval. These women saw it all – intrigues, drama, romance, scandal, plus all the back-breaking work and social injustice that the amazing PBS series hints at but never fully explores.
Being a head housekeeper at one of England's great estates was one of the most prestigious jobs that a working class 19th and early 20th century woman could have. These women managed staffs of one hundred or more servants and a household that could number in the dozens. The position was also physically laborious and mentally grueling, as employers could be temperamental or unkind.
Boase poured through secret diaries, unpublished letters, and estate archives to reveal the true stories of women equally as fascinating, if not more so, than their fictional counterparts. The Housekeeper's Tale introduces readers to Scottish housekeeper Hannah Mackenzie, who ran Wrest Park but was fired for having a scandalous affair with the land agent – then went on to become head housekeeper to the Vanderbilts in New York in a rather inspiring "second act"; Grace Higgens who managed Charleston, home to Virginia Woolf's sister Vanessa Bell and her brood, and had a unique inside view of this notorious Bloomsbury home; Sarah Wells, a deaf and elderly Victorian who was described as "the worst housekeeper ever thought of" by her son, science fiction pioneer H.G. Wells; the lovely Ellen Penketh, an Edwardian cook-housekeeper at the sociable but financially strapped Erddig Hall; and Dorothy Doer, Regency housekeeper for the obscenely wealthy and universally disliked Duke and Duchess of Sutherland at Trentham Hall. 
The trailer for the upcoming fifth season of Downton has just aired and interest in life at the great English country homes is peaking yet again. Why wait for the next episode when you can read this gripping and poignant nonfiction work that champions the women who made the great English country houses run smoothly. 
(Photo courtesy of Quarto Publishing Group USA)