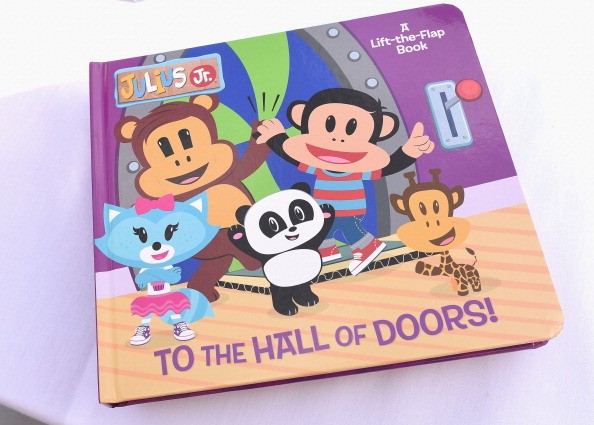 You're going to read several books when you're expecting a baby, but that doesn't mean it's time to stop thinking about books once baby arrives. Now that you know "what to expect," you need to know what to read to your little one. There's no such thing as too early when it comes to literature and language development (and reading skills). Kids learn by example, and fostering a love of reading as early as possible is going to provide your children with a wonderful advantage in life. Let's get your baby started with these five must have baby books.
Close Your Eyes by Kate Banks
If ever there is a more perfect bedtime story for little ones, it's yet to be found. Close Your Eyes is a wonderful book to place in your child's collection so that you can begin your own special nighttime routine just before bed each night. It's sweet and adorable, and your little one is going to love the pictures of the baby tiger.
The Very Hungry Caterpillar by Eric Carle
This is a timeless classic that every baby must have in his or her library. The book has been charming little ones since its publication in 1969 and will continue to do so for many more years. The story follows a baby caterpillar as he develops; it's perfect for children of all ages, beginning from birth.
My Very First Mother Goose by Iona Opie and Rosemary Wells
This is a cute book perfect for your new baby. This book contains more than 60 of the best nursery rhymes both known and not-so-well-known. Your baby will love listening to you sing this nursery rhymes so that when he or she can speak, he or she can sing along with you.
Goodnight Moon by Margaret Wise Brown
You'll learn this one by heart before too long. It's a beautiful little story perfect to read to your little one as he or she prepares for bed. It's a sweet story of goodnights as the little rabbit prepares his room for the night ahead. This is the perfect baby book collection starter.
Five Little Monkeys Jumping on the Bed by Eileen Christelow
You might already know this one without having to read the story, but it's a fun book for little ones. It's bright, colorful and animated, and it engages even the littlest of listeners. Add this book to your baby's collection for years of enjoyment.
(Photo by Michael Buckner/Getty Images for Saban Brands)