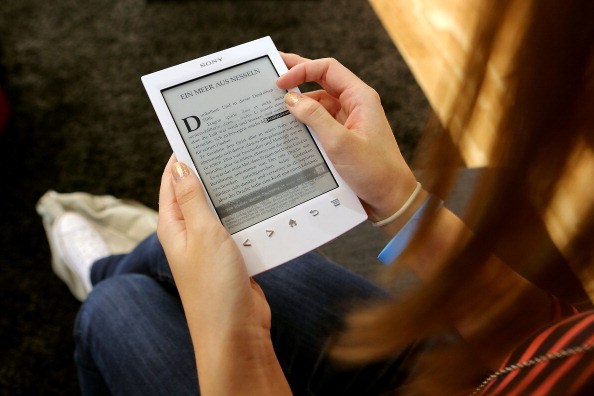 It's a New Year and that means we are all still in the spirit of making big changes and trying to improve our lives. Good for us, but let's not forget that a month from now we should still want to make the same improvements and have the same good fortune running through our veins. We need to start now making improvements in our lives, because that's what is going to make a difference, to change our lives and to shape our futures. These 10 eBooks were written by people who have some tips and advice. These people don't claim to be professionals at anything, but people who have some good knowledge and advice they believe will help others. These authors are people who want to make changes to their own lives and have decided to help you make changes to yours as well. If you're looking to get ahead in the New Year, let the advice from these books help you make life that much more enjoyable and productive. Each of these books is designed to help you save money and live a more fulfilling life. From teaching you to get rid of clutter so that you can save money to teaching you to plan menus, to stay organized and even to get rid of stress in your life, each one of these books has money saving advice that will change your life for the better.
Plan It, Don't Panic – Stephanie Langford
One of the biggest problems many of us face in a world with so much going on is that we can't  plan a menu in advance. We end up going to the store 20 times a week and still can't find anything to cook or the ingredients to cook everything we need. It's a huge issue. This eBook, however, is designed to take that issue out of your life and teach you how to plan menus and make bigger savings throughout the year.
Tell Your Time: How to Manage Your Schedule So You Can Live Free – Amy Lynn Andrews
We are all guilty of doing too much all the time. This book is designed to help us manage our time and schedules so that living a life of stress based on nothing more than our schedule is a thing of the past. No longer do we need to worry that this is something that will happen. This book is a great starting point for teaching us how to live better and more effective lives in less time.
Say Goodbye to Survival Mode – Crystal Paine
If you feel overwhelmed and like you're just surviving, you are just like most of us. It's a difficult position in which to find yourself, but that doesn't mean you can't change it. We take on so much and feel that we are merely surviving because we've forgotten how to enjoy life. And that's a problem. Let's remember how to get through life in an enjoyable manner instead of one that's just existing.
21 Days to a More Disciplined Life – Crystal Paine
She writes several eBooks designed to make your life a lot easier, and this book is going to help you lead the life you've always wanted to lead. In three weeks you can make discipline a habit so that it comes naturally to you. You can change your entire life this way, and it's so much easier than you think. You can take the lessons from this book and apply it to just about anything in your life you want to change, regardless of circumstance or appeal. Let this book help you improve your life this year.
Organized Simplicity: The Clutter-Free Approach to Simple Living – Tsh Oxenreider
This is a book that is going to make you look long and hard at your life, the things you have and the sheer number of things you really do not need. So many of us live in homes filled with things, and things do not make us happy. Sure, they have momentary excitement and appeal to many of us, but they don't actually make us happy or cause us any type of fulfillment. For this reason, we need to go about our lives learning how we can organize our clutter and get rid of the things we don't even realize are weighing us down.
Today Matters: 12 Daily Practices to Achieve Tomorrow's Success – John Maxwell
What you do today makes a big difference in your life tomorrow. This book has a lot to do with procrastination and the putting off of things today that you assume you can do tomorrow. The more you accomplish today, the more you save, the more you do, the more you enjoy, the more you can enjoy tomorrow. What you do today is going to speak highly of your success tomorrow.
Your Grocery Budget Toolbox – Anne Simpson
Groceries are a killer for any budget, and this book is going to help you come up with a grocery budget that is not going to break the bank or make you spend so much money you can't afford anything else. No matter how big or small your family, you will find that the information in this book is going to help you save big bucks at the store so that you can save more and enjoy more in other areas of your life.
One Bite at a Time: 52 Projects for Making Life Simpler  – Tsh Oxenreider
Now is the time for you to tackle the life goals you've always wanted to tackle, and you can do it easily after reading this book. The concept of this eBook is to teach you how to take the big goals you have in life and make them manageable. You don't have to continuously put things off just because they seem like projects far too big for you, you can break them down and make the manageable.
Project Organize Your Entire Life – Stephanie Morgan
It's pretty self-explanatory what this book has to offer, don't you think? It might seem overwhelming, the concept of organizing your entire life, but it doesn't have to be. The good news is that you needn't organize every bit of it right this second. You can, and you should, take the time you need to organize everything in your life and do it right so that you can really take advantage of the happiness life has to offer.
Living Well, Spending Less – Ruth Soukup
You probably have no idea just how rich and rewarding your life already is. You have no idea that you have it really, really good and that you don't need to continue to chase more than you don't really need. You can live an amazing life that's very upscale, wonderful and beautiful and you don't have to live about your means to do it. This book is one that is going to make sure you are aware of that. Use it as a guide in the new year and enjoy what it has to offer.
Photo by Hannelore Foerster/Getty Images