Whether you are actively looking for a new car or simply considering your options, it's always a good idea to know which vehicles to avoid first.  Rather than seeking out the great cars immediately, you'd be better off eliminating certain models to make things easier on your self.  From the worst value to the most likely to leave you sitting on the side of the road, here are the 20 cars to go ahead and cross off your list. They are in no particular order but each one brings something special to the table that you'll want to avoid at all costs…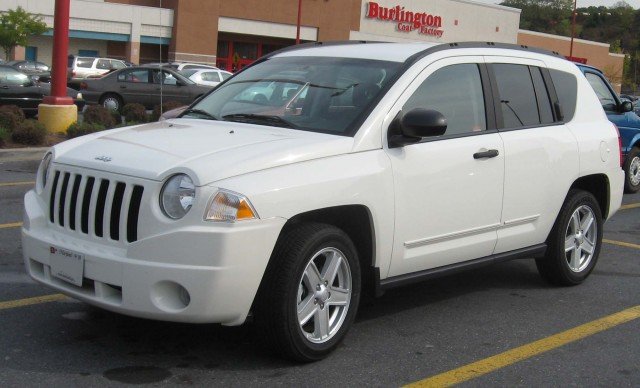 Jeep Compass
While it has a low MSRP (from $19,695), that is about all the Compass has going for it. According to the U.S. News & World Report, it was ranked the 18th compact SUV (out of 19) [1]. In addition to having an incredibly cramped backseat, the ride isn't particularly smooth either and there minimal interior features to excite new car buyers. When you factor in the loud engine (4-cylinder) that is weak and slow to accelerate, there's really no reason to consider this SUV any further. By the way, the Compass is only expected to retain about 26% of its original value after five years, meaning you will more than likely come out on the bottom if you decide to trade.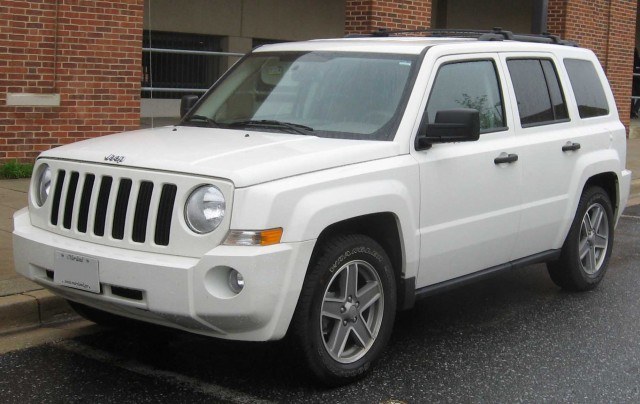 Jeep Patriot
The Compass's little brother, the Patriot ranked dead last in the field of compact SUVs [2]. While it is affordable (MSRP $18,965 and up) and can be driven off-road, it has minimal cargo space, uncomfortable and tight rear seats, gets poor gas mileage for its class (22 mpg city/ 26 highway), and has an interior that has pretty much been pieced together from the cheapest available materials. Strike it off your list!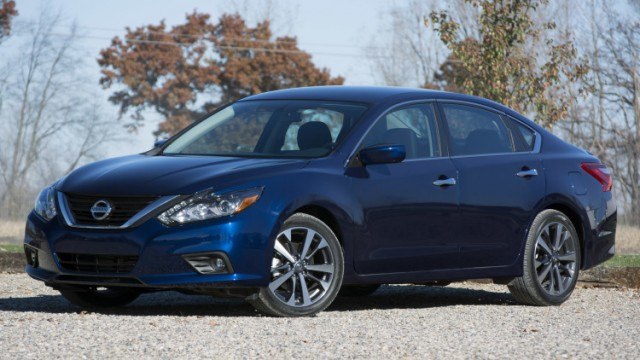 Nissan Altima V6
While it is impossible to deny that the Altima isn't a pretty car that gets excellent gas mileage, it was named 2016's Worst Value Midsized Sedan by Consumer Reports [3]. The primary reason for this is its much-worse-than-average reliability. In simple terms, you can expect this car to end up in the shop more often than similar cars. With a MSRP that starts at $22,300 for the very basic model, focus your search elsewhere.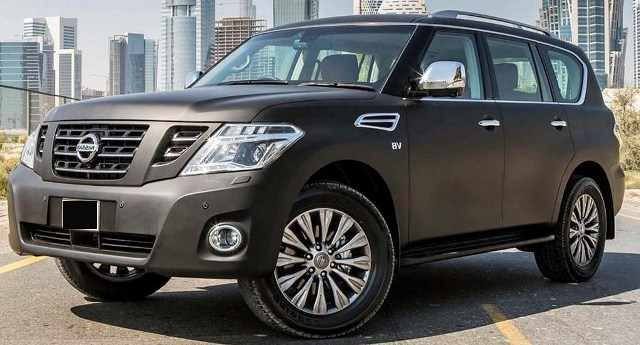 Nissan Armada
Though it has undergone redesigns and looks great, the Nissan Armada is best known for having the worst gas mileage of all midsized/ large SUVs [4]. It gets a mere 9 mpg in the city and 18 mpg on the highway (14.5 mpg total according to the EPA) [5]. Essentially, this car has a nice design, offers a good bit of space and a comfortable ride, but it guzzles gas like there is no tomorrow. Unless you enjoy filling up every other day and spending plenty of money every time, the Armada is a SUV to stay away from.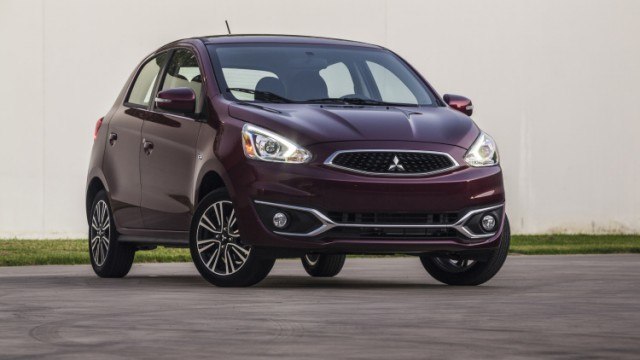 Mitsubishi Mirage
As the lowest rated subcompact car, the Mirage really does not have a lot going for it [6]. While it does get an overall 37 mpg, the "cabin is depressing, feeling drab, cheap, and insubstantial" and it has a weak 3-cylinder engine. As an added bonus, the hatchback is surprisingly hard to handle and it's rather loud. On a final note, the Institute of Highway Safety reports it scored poor in a small-overlap crash test. Just skip this one all together!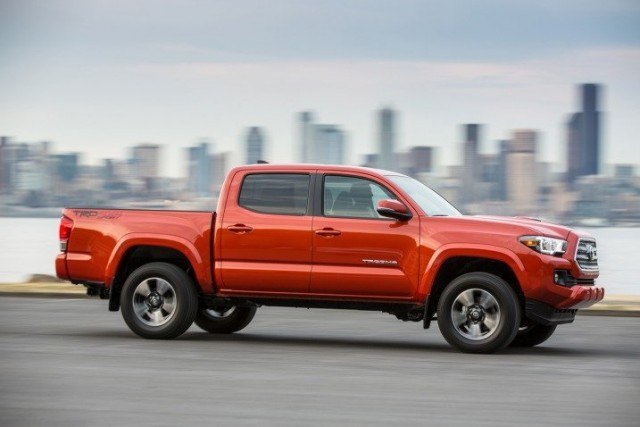 Toyota Tacoma
According to 2016 Tacoma owners, this truck leaves a lot to be desired. Not only is it hard to climb into because it's a bit high off the ground, but vibration and steering is a constant problem [7]. That being said it does have its good points mainly that it works well for towing, hauling, and going off-road. That being said its "a chore to drive" according to Consumer Report. It's up to you…is this the truck for you?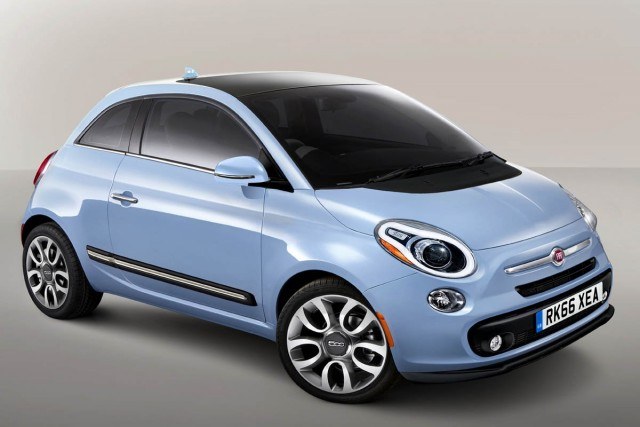 Fiat 500L
If you are looking for a car that is likely to leave you on the side of the road, the Fiat 500L is it. It has a predicted reliability score that is 219 percent worse than average [8]. Of course, there is also the fact that it is a very cramped car and the truth is that its unique hatchback design is unlikely to appeal to most drivers. It's just another one to pass by without giving it a second thought.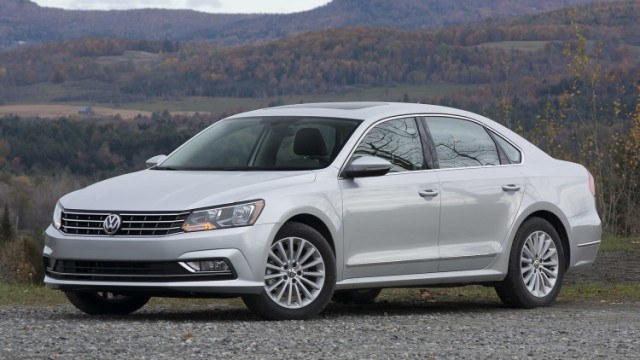 Volkswagon Passat
While the Passat does have a good bit going for it, such as a high powered engine, good gas mileage, and it's roomy, that doesn't make up for it being the most expensive to own midsized sedan [9]. How? You have to factor in the huge depreciation, sales tax, gas, maintenance, insurance, and repair costs. Over a five year period, it costs an estimated $44,750 to own. That's just way too much! Keep looking.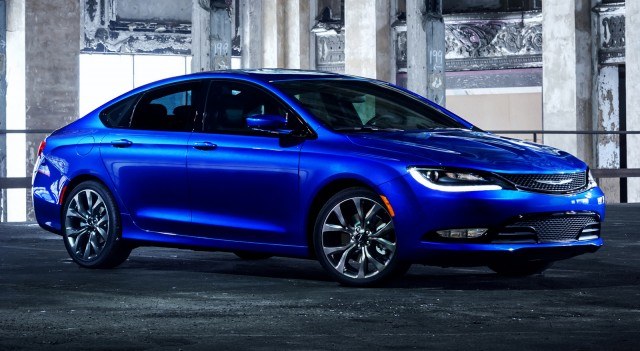 Chrysler 200
While the Chrysler has a great design and style, it just doesn't keep up with the competition in the midsized sedan category. According to Car & Driver, it is "mediocre at best", which is probably one of the main reasons this car simply isn't selling [10]. To appeal to all types of buyers is contemporary and somewhat boring, while it also lacks the features its competition comes with. Plus, it's just not as good a value as a similar Hyundai or Kia models.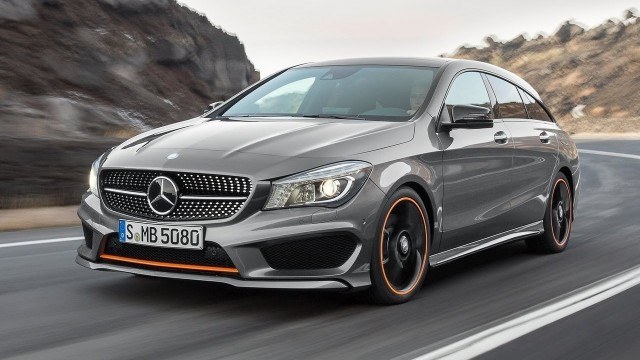 Mercedes-Benz CLA 250
Although it gets pretty good gas mileage (26 mpg in the city and 38 mpg on the highway), the CLA 250 has a MSRP of $32,050 for the most basic model on the market. According to Consumer Report, "the ride is punishingly stiff" and the car lacks the power you expect in a luxury car [11]. By the way, the rear seats are pretty cramped, the headroom is also tight, and it lacks the trunk space so many of us enjoy today.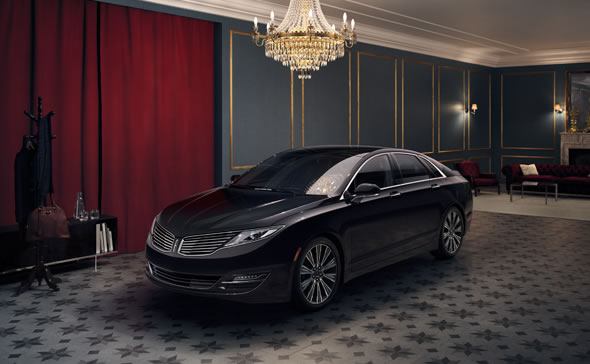 Lincoln MK5
Honestly, the first thing you see when you look at the Lincoln MK5 is the old Ford Taurus. Obviously, if you are going to pay more than $40,000 (MSRP) for a car, you don't want it to remind you of the a Taurus from the early 2000s [12]. Unless you prefer a car that is outdated, overpriced, and outclassed, there is just no reason to check out the MK5.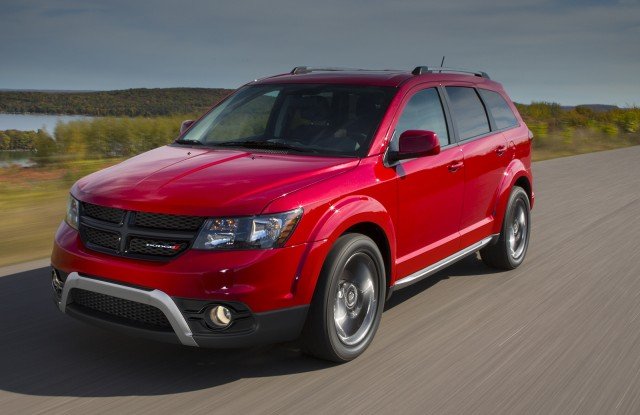 Dodge Journey
Ranked #37 in crossover SUVs , #20 in SUVs with three rows, and #10 in midsize SUVs, you will quickly find that there are a number of special offers and rebates available for the Journey [13]. Why? Obviously, no one really wants them. Not only do they have a small cargo area, but the engine is weak and the gas mileage is not overly impressive (17 mpg in the city and 24 on the highway), which is below average in this category. Unfortunately for the Journey, there are better crossover options that get better gas mileage and have powerful 4-cylinder engines. On a side note, the Journey is expected to be completely redesigned in 2017.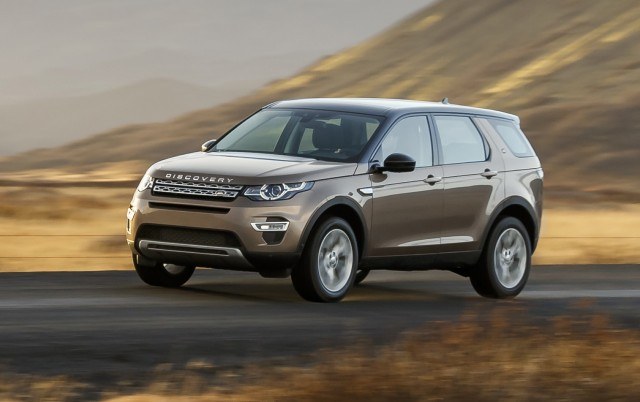 Land Rover Discovery Sport
With a MSRP of $37,455,the Discovery Sport is pricy, but that isn't even the biggest issue with this SUV. According to Consumer Reports, the Discovery Sport "struggles in comparisons against even mass-market small SUVs" [14]. The engine is prone to hesitations and downshifts are often uncomfortable, which makes a smooth ride almost impossible.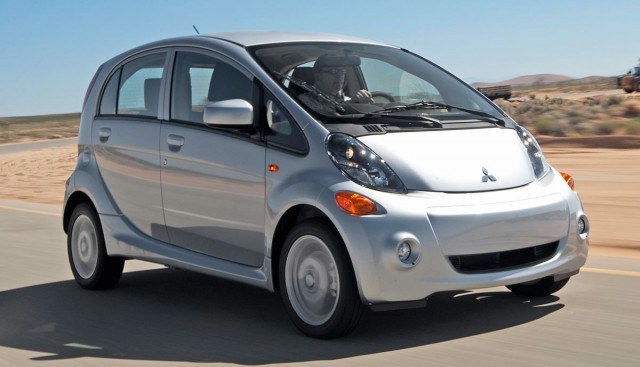 Mitsubishi i-MiEV
As an electric vehicle, the i-MiEV has its advantages, such as its low price tag (MSRP $23,940), but that is about it. It is small to say the least (holds 4 at the very most), takes longer to charge than other cars in its class, is veeerrrryyy slow to accelerate, and has an interior that is primarily made of cheap materials [15]. Overall, it might be okay if you rarely drive, but if you are known for spending a lot of time behind the wheel, this is one to pass over.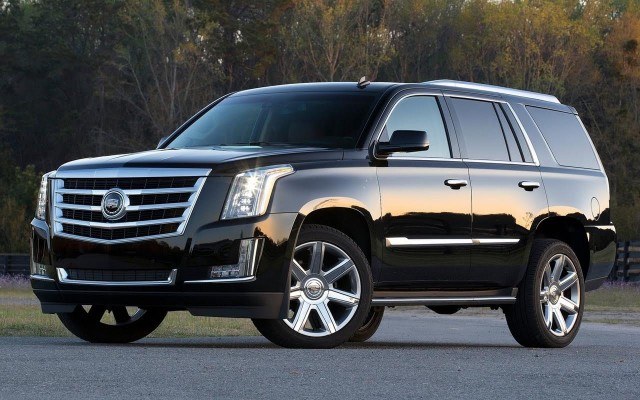 Cadillac Escalade
Although it is named the Lowest Rated Large Luxury SUV, the Escalade does have a lot going for it. It looks great, rides well, and can carry plenty of people and cargo [16]. So, what's the problem? Well, the MSRP for the most basic model is over $72,000, which could actually buy you a house in some cities. Plus, it's gas mileage is just so-so at 15 mpg in the city and 22 on the highway. If you don't mind a car payment that runs thousands of dollars every month, this might be the SUV for you. Otherwise, keep looking.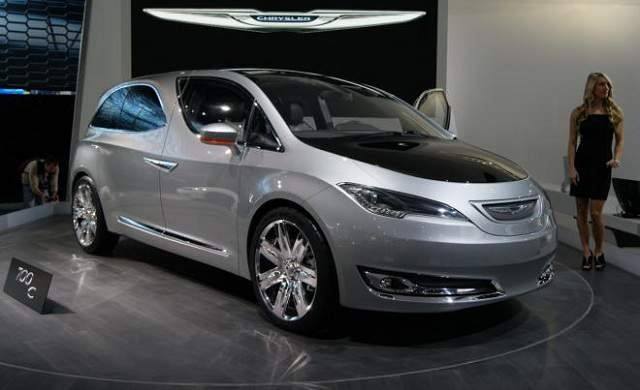 Chrysler Town and Country
Chrysler has been spitting out Town and Country minivans for decades now, but the 2016 model isn't their best effort, especially when compared to the competition. It's simply not as stylish and is known for a rough ride, which may or may not be the result of the transmission's shifting issues [17]. There's one other major problem. It lets plenty of road noise in, which means your kids are going to have to yell even louder to get your attention. If you are looking for a minivan that doesn't scream minivan when you look at, the Chrysler Town and Country is not for you.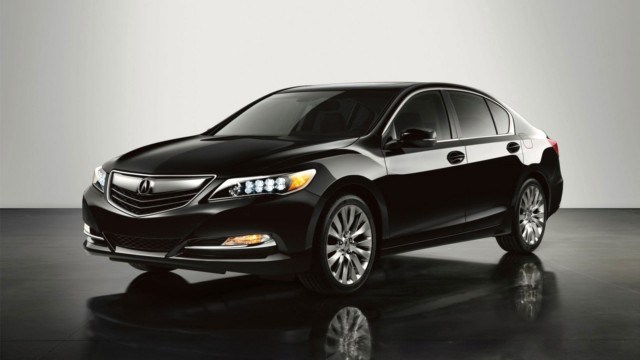 Acura RLX
Here's one of the main reasons the 2016 Acura RLX makes the list. While it has been updated, it has a MSRP that is more than $54,000. To make matters worse, the JD Power Initial Quality study found that it is likely to only hold onto about 47% of its original value after three years [18]. After five years, it is expected to only retain about 30% of its original value. Unfortunately, that is not the only problem. According to Consumer Reports, it is hard to handle and has a particularly choppy ride for a luxury vehicle. Don't fall for the Acura RLX's good looks…it's just not worth the cost.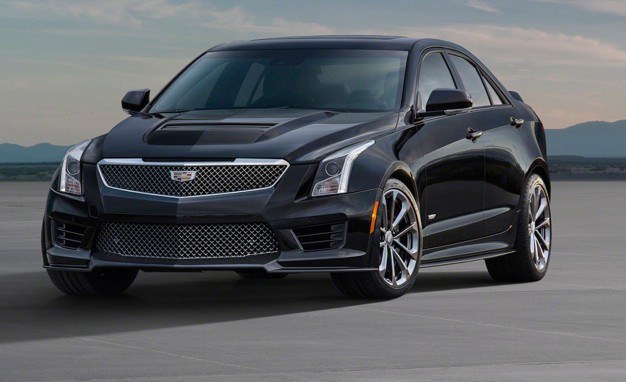 Cadillac ATS
There are a couple of reasons you should avoid the Cadillac ATS, starting with its reliability rating of minus 120 [19]. If the fact it is highly likely to leave you stranded on the side of the road isn't reason enough to turn you off the ATS, you should also know that it has very cramped seats, which can be very hard to get into and out of. Then, there's the small trunk and its underpowered engine. Finally, thanks to everything mentioned above, it is only expected to hold onto around 43% of its original value after three years. After five years, it drops to 31% (MSRP is $32,000 for a sedan and $37,000 for a coupe). Essentially, there is no reason to consider the Cadillac ATS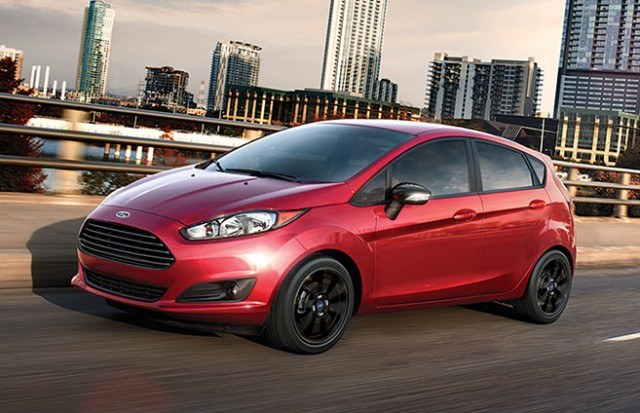 Ford Fiesta
With a reliability rating of minus 267, controls that have been poorly designed, and a rear seat that is almost too small for a single person, the Ford Fiesta doesn't have a lot going for it. While its MSRP is a mere $14,580, that's still too much for this subpar vehicle according to Consumer Reports [20]. On the bright side, it does get good gas mileage (up to 31 mpg in the city and 43 mpg on the highway), but that still doesn't make up for all its shortfalls. On a final note, the Fiesta is expected to only retain about 29% of its original value after three years. When it comes to the Ford Fiesta, there is really no reason to give it a second thought.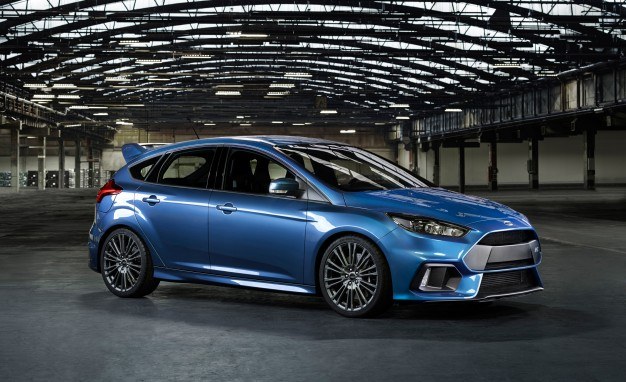 Ford Focus
Before we go any further, be aware that the compact car market is a crowded field, which means manufacturers really have to bring their A game. Unfortunately for the Ford Focus, it ranks right down there toward the bottom of the compact car field. It has a reliability rating of minus 118, isn't a particularly sporty looking car, is frequently criticized for its awkward controls, and has a pretty tiny backseat. On the bright side, it does get good gas mileage (up to 30 mpg in the city and 42 mpg on the highway), but that simply doesn't make up for everything it lacks. If you are looking for a compact car, you should definitely look somewhere else.
Sources
[1] http://usnews.rankingsandreviews.com/cars-trucks/Jeep_Compass/
[2] http://usnews.rankingsandreviews.com/cars-trucks/Jeep_Patriot/
[3] http://www.consumerreports.org/cro/news/2015/04/cars-you-d-be-foolish-to-buy/index.htm
[4] http://www.consumerreports.org/cro/2012/05/best-worst-fuel-economy/index.htm
[5] https://www.mainstreet.com/article/10-average-automobiles-with-absolutely-awful-gas-mileage/page/10
[6] http://www.cnbc.com/2016/03/16/consumer-reports-names-the-worst-vehicles.html
[7] http://www.carcomplaints.com/Toyota/Tacoma/2016/engine/
[8] http://www.consumerreports.org/cro/fiat-500l.htm
[9] http://www.consumerreports.org/cro/news/2015/04/cars-you-d-be-foolish-to-buy/index.htm
[10] http://artofgears.com/2016/03/06/why-settling-for-decent-killed-the-chrysler-200/
[11] http://wtop.com/consumer-news/2016/03/consumer-reports-lists-worst-cars-2016/slide/4/
[12] http://www.edmunds.com/lincoln/mkz/2016/sedan/
[13] http://usnews.rankingsandreviews.com/cars-trucks/Dodge_Journey/
[14] http://wtop.com/consumer-news/2016/03/consumer-reports-lists-worst-cars-2016/slide/8/
[15] http://www.edmunds.com/mitsubishi/i-miev/2016/review/
[16] http://www.consumerreports.org/cars/lowest-rated-cars-bottom-picks-2016/
[17] http://www.iseecars.com/car/2016-chrysler-town_and_country
[18] http://www.forbes.com/pictures/ehmk45egjdj/acura-rlx/
{19] http://www.forbes.com/pictures/ehmk45egjdj/cadillac-ats/
[20] http://www.forbes.com/pictures/ehmk45egjdj/ford-fiesta/
[21] http://www.forbes.com/pictures/ehmk45egjdj/ford-focus/