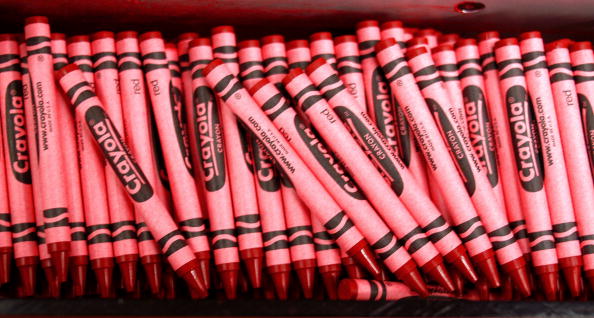 Who says coloring books are for children only? Some of the most fun we have with our kids is sitting around the bar in the kitchen coloring with our littles. Of course, we are limited to what they like best at the moment – Frozen and Barbie, but that's all right. We like to bust out our superior coloring skills from time to time. We call it bringing out our inner children; bonding with our kids is just a bonus that goes along with the fact that we get to color with the kids. But sometimes you just need something a little more challenging that My Little Pony and her cutie marks (also, what on earth does that even mean?) and that's why we have some superior suggestions for adults looking to color in their own books without looking kind of creepy in public. Call it coloring for adults, call it whatever you want; it's basically just entertainment in the form of adult-style coloring books and it's more fun than you might think (I want to say I read somewhere at some point that coloring is a gentle stress reliever, if that's a bonus to you). Read on to see which coloring books we recommend for the grown-up that you really are.
Steampunk
This coloring book is all about the steampunk deal that so many people are into these days. It's from a place called Dover and it's less than $7 for the book. Since you can make it whatever you want it to be, you can get as crazy and creative as you feel.
Rosie Flo
It's designer clothes drawn onto a page with room for people to be drawn and colored into them. On top of that, it's also a book filled with beautiful pieces you can color yourself to create one-of-a-kind designer clothing.
Mad Men
The show is amazing, the characters are fantastic and the coloring book that is found on Etsy is so much fun. We do like that it goes so well with a cigar and a drink.
Art Deco
This fun book is one that's available for adults on Etsy. It's as much creative fun as the books you'd color out of your kids' collection, but it's more for adults, which is always nice.
Thrill Murray
It's a book of photos of Bill Murray, famous actor, and it's kind of fun. We really do like this one a lot. It's creepy in a fun – and still creepy – manner that just makes us smile.
The Beatles
Modcloth has so much cool stuff, but nothing is as cool as their coloring book of just the Beatles. Even those of us who did not grow up with them (like our parents) still think they are cool and we totally get why this book is such a big seller.
The Secret Garden
This lovely book is relaxing just to see. You don't even realize just how good this is going to be until you're in the middle of making sure you're staying in between the lines. It's such a relaxing view to have when you're feeling a little bit stressed or in need of some relaxation that you're going to want to have more time with this book on a regular basis.
Roy Lichtenstein
So we all love pop art, and we all love Urban Outfitters. That's what makes this adult-oriented coloring book so much fun. It's perfect for those of us who understand what it is and what it means to the world of pop culture. We love this book because it's so adult, and it's so relaxing to just sit down and color even if you don't care what you're coloring.
Hip Hop
It's a book from Barnes and Noble that's a bunch of black and white photos of rappers and hip hop artists that can be colored in. It's definitely for the music love in you. Hip hop artists use their creativity to get all kinds of messages out there, and it seems that the people in the hip hop industry are providing you with the same kind of message. You can get as creative as you want when coloring in this book.
Lisa Frank
Grown-ups understand why this book is not just for kids. In fact, it's what we grew up with our entire lives. Lisa Frank is the coloring book and school accessory of our childhoods and that's what makes any coloring book by this company so cool.
Animal Kingdom
If you're a more mature type of person, this intricate and very detailed coloring book is going to make you feel so good about what it is you want to color. Relaxing and beautiful, this is the kind of book that can be turned into an actual work of art that will make you feel so good about your life.
Zombies
If you love to color things that make you a little bit nervous, try this book of zombies from Etsy. It's perfect for your scary television and movie obsession, and people are just loving it right up.
Dream Catcher: A Soul's Bird
This coloring book is more motivational than anything else. You can, of course, use it to color and enjoy, but it's also filled with hidden motivations that are going to make you feel really good about yourself.
The Mindfulness Coloring Book
This book is perfect for adults in that it was created specifically to help relieve stress and anxiety. The photos are a little crazy, but when you're sitting still concentrating on making them look amazing, it's just so relaxing and easy to forget all the things in life that make you anxious otherwise.
The Midnight Coloring Book
The backgrounds are black and red, and the entire concept is just a lot of fun. This book is very unique and unlike any other coloring book you've ever encountered, and that's what makes it such an interesting piece of artwork to deal with when you're in the mood for some coloring fun.
Photo by William Thomas Cain/Getty Images