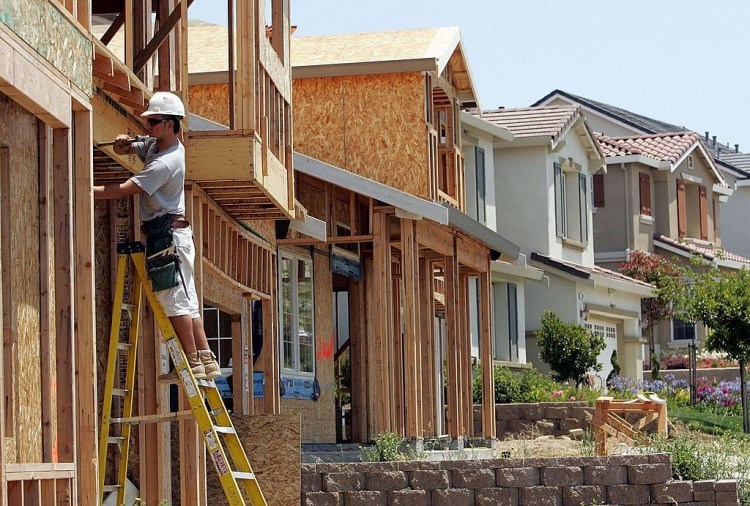 It is nothing short of amazing what a small change can make to any room in a home. It's true that some homes are just old and outdated and in need of a desperate renovation. Other homes, though, are not old; they just need a little bit of love in a few little areas to make them look more modern, more stylish and more amazing. Our house is like that. Our dream house was a foreclosure two years ago. It is everything we ever wanted; but the previous owners took everything – even the kitchen sink, and I'm not even joking. The bank replaced everything, but they replaced it as cheap as possible (except the high-end stainless appliances, which they really went above and beyond to replace with professional grade, and we appreciated it). It wasn't pretty.
Well, it wasn't ugly, but it certainly wasn't our taste. Formica countertops and flat paint aren't our favorite. They painted the bead board under our 12-person breakfast bar dark brown. They painted all the built-ins dark brown. All the paint in the entire house was flat (so not great if you have kids). Everything was just ugly and/or basic. We knew we needed to do some work. We began by adding granite to all three bathrooms and kitchen. We painted the built-ins and bead board antique white. We painted the kitchen cabinets antique white after the bank had them all replaced and then decided that they would stain them. Some cabinets were stained with one coat, some with two coats, and one cabinet was stained half with one coat and half with two. It was bad.
We have been doing a lot of work. Sure, the cabinets and the counters were big projects. However, it was the little updates that made the biggest differences in some rooms. Trust me when I tell you that you can update your home to make it look newer and more stylish without actually spending a ton of money or doing any actual remodeling. We're talking updates; and they're good ones.
Paint
In our house, the biggest difference was paint. We like the classic taupe color – because we are all about light, bright and neutral chic – that they already had on the walls, but flat paint is dull and impossible to clean. One wet handprint is there forever, and you cannot get rid of it. We simply painted the entire house, including the patio with the help of Colored Concrete Patio Pavers, we painted everything the same color but with a satin finish and it's so much better.
Hardware Updates
We had lovely light fixtures and ceiling fans in the house when we bought it, but all the faucets were old and ugly. When we replaced the counters with granite, we also chose to replace the sinks and go with under-mount sinks in the kitchen and all the bathrooms. However, it was the fancy faucets we chose that made the biggest difference; they look amazing.
We also went with new hardware on all our cabinets, our door handles and our bathroom walls for towels and such. After this, we also hired an appliance repair service to check our existing ones. I cannot even tell you what a difference this made in the overall look and feel of our home. It is stunning.
Chair Rail
When you walk into our front door and into the foyer, you can see right into the formal living room to the left. We use it as a playroom right now, but it was a little boring. We decided to add some depth and dimension to the walls by adding a chair rail around the room and painting the portion of the wall beneath the chair rail a shade of tan that is about 5-7 shades darker than the color already on the walls. The contrast is stunning, and the entire project was less than $100 and took us less than two hours during nap time to complete.
Framed Mirrors
Our bathroom mirror in the master is huge. Our vanity is massive, taking up two complete walls. The mirrors wall to wall and meet in the corner. We knew that they were big, but they were boring. We spent about $50 on some fancy trip and corner squares, painted it white and we glued it to the mirrors to frame them out. I cannot even tell you how fancy our bathroom looks right now, and it took about 30 minutes to make the change.
Believe me when I tell you that sometimes the biggest changes are the smallest things you can do. It's small updates that make a big difference. It's a little paint. We have a country-style home with three massive dormers upstairs and a big wrap-around porch that's about 800-square feet just in the front. It looked amazing with our big front door painted red, but the paint was a little dull, it wasn't the right shade. We decided to repaint it this weekend with "Front Door Red" by Valspar, and we have had so many compliments on the door and it's not even that different than the red that was already there. That is how I know it is the little things that make the biggest difference.
Photo by Getty Images